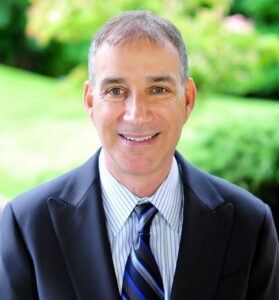 U.S. Sailing has named Alan Ostfield, a sports industry veteran who has held positions as several professional teams and most recently at Live Nation, as its new chief executive officer. Ostfield takes over longtime CEO Jack Gierhart after a national executive search.
"We are extremely proud to welcome Alan Ostfield to U.S. Sailing and excited to introduce him to our sailing community," said Cory Sertl, president of U.S. Sailing. "Alan offers a wealth of experience across a broad spectrum of sports and entertainment industries that will help advance U.S. Sailing as a leading national sports organization, while helping grow the sport of sailing to new audiences. Alan has demonstrated a commitment to excellence throughout his distinguished career, and these attributes will serve him well in this leadership role with U.S. Sailing."
For the past nine years, Ostfield served as the president, North Atlantic, New York and Philadelphia for Live Nation Entertainment, where he was responsible for Live Nation's concert business in the New York and Philadelphia metropolitan areas. Before that, he was president and CEO of the Detroit Pistons and Palace Sports & Entertainment, whose properties included the NBA's Detroit Pistons, NHL's Tampa Bay Lightning, WNBA's Detroit Shock, The Palace of Auburn Hills, St. Pete Times Forum and DTE Energy Music Theatre.
Previously, Ostfield worked as senior vice president and general counsel of the San Diego Padres and as an attorney with Wilmer, Cutler & Pickering in Washington, D.C., whose clients included the Dallas Cowboys. He also has contributed to higher education, developing and teaching "Professional Sports Leagues and Franchises" in Columbia University's sports management master's program and "Managing a Professional Sports Franchise" in the University of Michigan's sports management master's program.
He also has experience with other national governing bodies, serving as a member of the United States Tennis Association Board of Directors and the National Sports Law Institute Board of Advisors.
"I want to thank U.S. Sailing for this special opportunity and for believing in me to lead this outstanding organization," said Ostfield. "I am energized by the prospect of working closely with our skilled and experienced board and staff, along with the many passionate volunteers who are leading the sport in communities around the country. Together, I believe we have opportunities to open new pathways to grow the sport of sailing, provide first-class customer service to our valued members, create rewarding partnership opportunities, continue advancing our educational programs to core customers, and reinvigorate our Olympic sailing program with a long-term approach that will inspire a new generation of sailors."
On the cusp of the Tokyo Olympic Games, the NGB also recently announced the hiring of Paul Cayard as executive director of U.S. Olympic Sailing.
"I am looking forward to working with Alan in our quest to return the U.S. Sailing Team to international prominence on the Olympic stage," said Cayard. "Alan's sports industry acumen will open new opportunities for Olympic sailing. I believe Alan will play a major role in fostering connections that lead us to a prosperous new future."