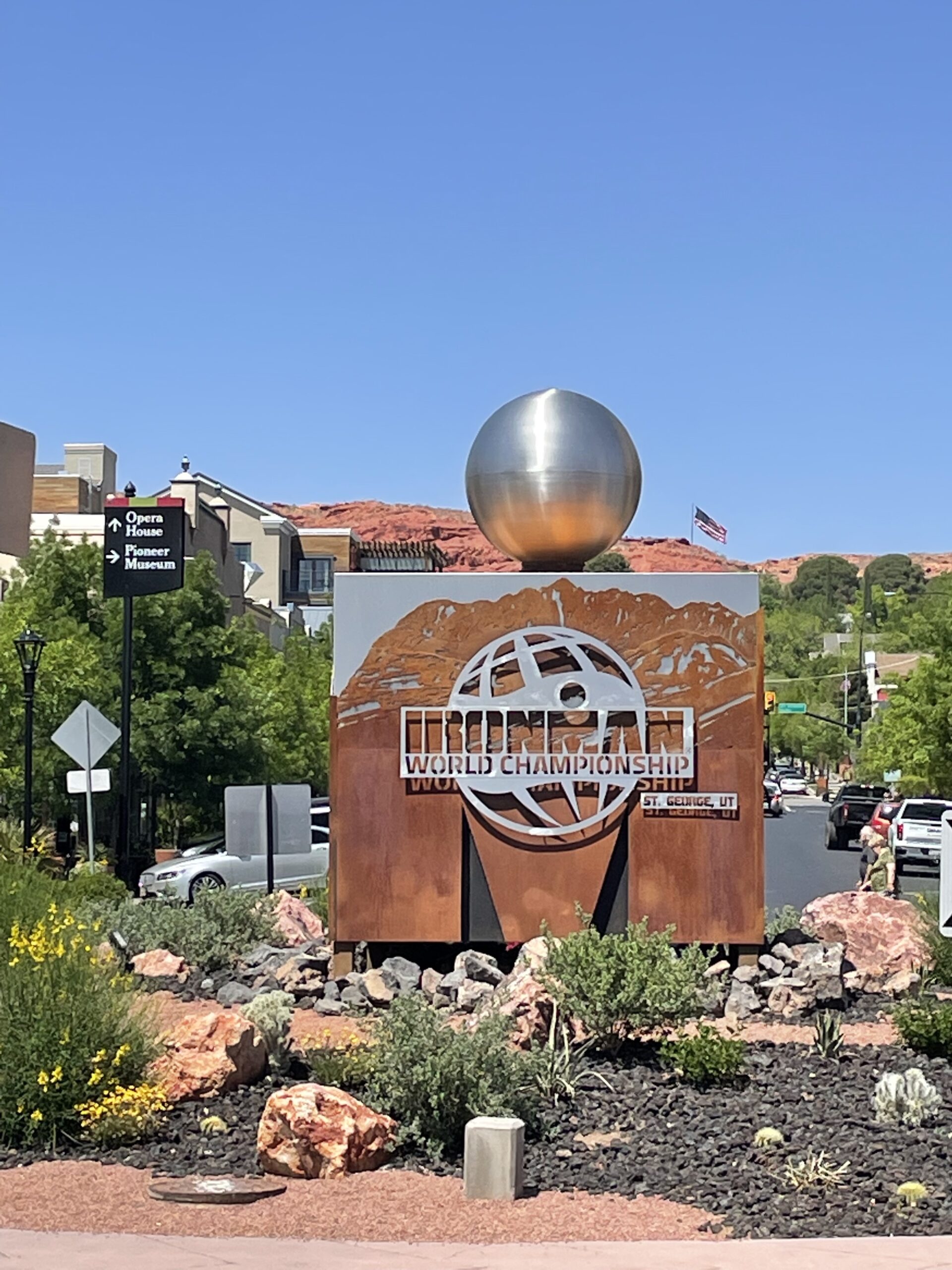 When St. George hosted the 2021 IRONMAN 70.3 World Championship, it was the latest in a successful partnership between the event organizer and the rust-colored destination in Southern Utah that started in 2010 with an annual event.
Then the relationship took an even deeper turn.
When Ironman found out that it would not be able to host the 2022 70.3 World Championship in New Zealand because of COVID-19 restrictions, it announced it would return for another year in St. George. And when a surge of cases in Hawaii threatened the 2022 140.3 World Championships, Ironman knew exactly where to go — which is how St. George will host the World Championship this weekend presented by the Utah Sports Commission, the second of a major three-race stretch in the same location, and the first time the fame race will be held outside of Hawaii.
"It's become a home away from home at this point for sure," said Diana Bertsch, senior vice president of Ironman World Championship events and the World Championship race director. "One-hundred percent of this community has what I equate to that spirit of Aloha. It's been a life-changing experience for me having the opportunity to work with the community here …  We have the support of the Greater Zion CVB and everybody on their team is working on volunteer programs that get people engaged in the races."
"We're not trying to replace Kona," added Kevin Lewis, director of the Greater Zion Convention and Tourism Office. "We're going to step in here as a friend. We want to help the sport. We want to help the legacy. We're not going to try to be Kona. We do have our own brand of legacy here. And as you get around and you look at the scenery and the terrain and everything, it has its own kind of mystique and magic to it."
Preparing the Course
The World Championships started in 1978 in Oahu before moving to Kailua-Kona in 1981, where it has been held ever since. This weekend's race, made famous in the 1980s with broadcasts on ABC's "Wide World of Sports," will start at Sand Hollow State Park in Hurricane with a 2.4-mile swim before a 112-mile bike ride with 7,375 feet of climbing that includes Snow Canyon Parkway. The event ends with a 26.2-mile run throughout St. George.
"The beauty of this course from the swim in Hurricane to the bike ride through Snow Canyon and the run through St. George, I can't even tell you how spectacular it's going to be," said Bertsch. "It will definitely go down in history because of the beauty of this course."
But creating the course and using the areas that have already been in play for a 70.3 event, then expanding into new territories, takes planning and communication. To that end, the Ironman team and public officials from St. George and the surrounding communities worked together on the course setup to make sure the visuals were terrific but also to try and keep disruptions of residents' daily lives to a minimum.
"One of the things that we looked at from a tourism perspective is we wanted to use this thing to show off the area," Lewis said. "We didn't try to find the most lonely road. We have an incredible state park in Sand Hollow where we can do the swim and showcase that. Then we'll move through the area and get up to Snow Canyon where that climb has become one of the signature moments on an Ironman. But we set it up in a way to navigate through the areas with as little impact as possible and make sure that you give people access in and out of their areas that they need to be in."
The Greater Zion CVB also is working to make sure residents and businesses know about this week's full schedule of events, sending out mailers and local marketing throughout the region so people know when there would be things such as road closures.
The Off-Course Benefits
Lewis said while a typical Ironman race generates around $10 million in direct economic impact, the 2021 70.3 World Championship brought in approximately $18 million and this weekend's race, along with assorted other activities, could bring in as much as $25 million.
"It's just exponentially bigger in every way," said Lewis, who added that the race will have approximately 5,000 volunteers. "When you see what's going to happen down at the finish line, the setup, the footprint just gets bigger and bigger because it's a world championship event."
And for the hotels in the region, the World Championship's addition to the calendar is an additional boost of revenue that helps the ongoing recovery from the pandemic.
"This race just brings a whole other level of athlete and spectator to the market, so we're very excited," said Ashley Dove, director of sales and marketing of The Advenire in downtown St. George, which is the Ironman's host hotel for the week. "Everyone knows someone who is involved in hospitality here between the hotels and restaurants and benefits from this week in some way. … This brings a huge boost to the economy. (The sports market) has been a game-changer for this property."