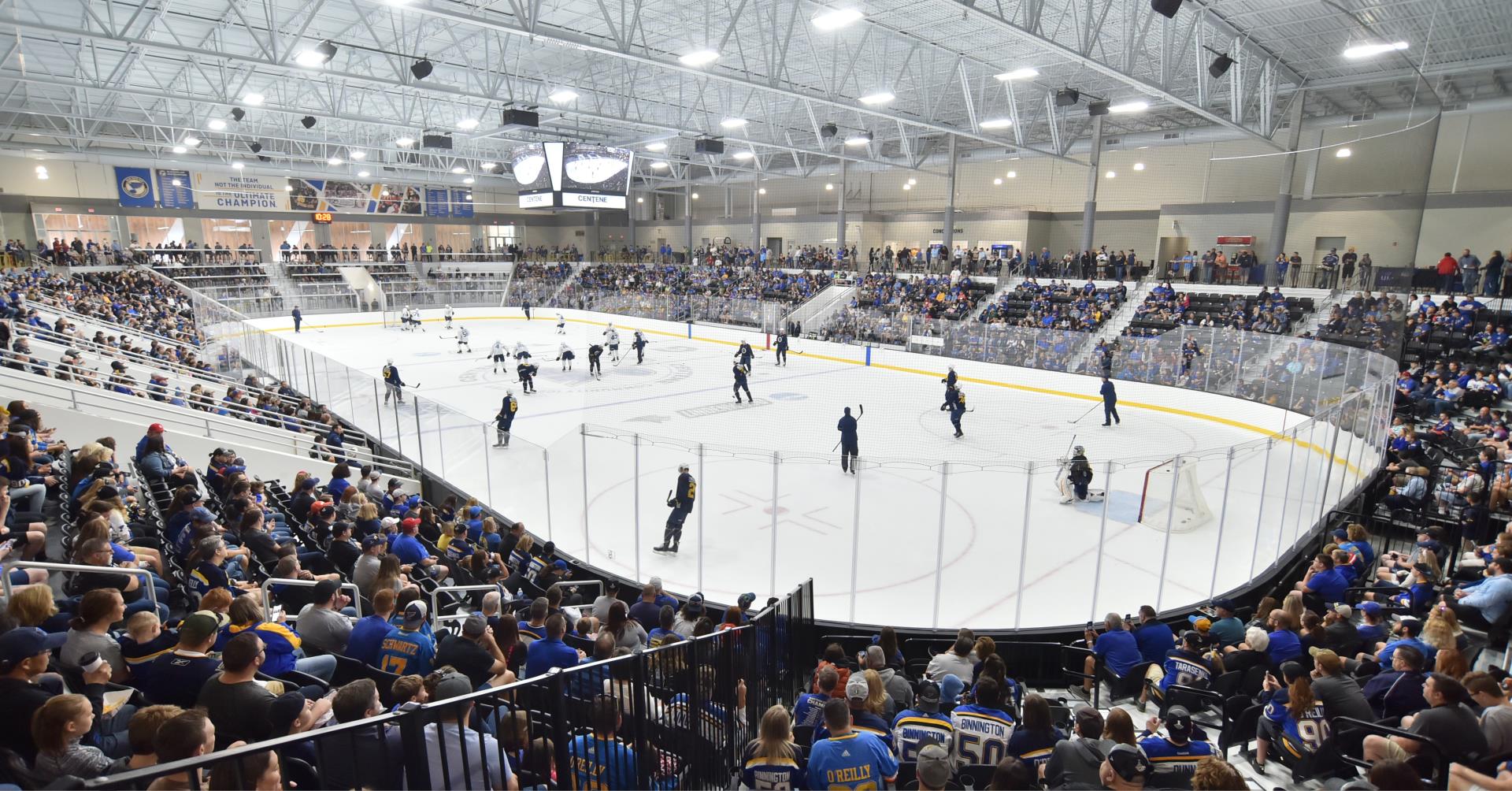 The American Collegiate Hockey Association 2022 national championships will be held in St. Louis and hosted by the 2019 NHL Stanley Cup Champions St. Louis Blues as well as the St. Louis Sports Commission.
The 10-day event will award titles in three men's divisions and two women's divisions by the ACHA, the governing body for non-varsity collegiate hockey in the United States.
"St. Louis is such a great location for the ACHA and its member schools across all divisions," said ACHA Executive Director Craig Barnett.  "About half of all ACHA member teams, in both the men's and women's divisions, are within an eight- to 10-hour drive to St. Louis. With the support of the St. Louis Sports Commission and the Blues, we're looking forward to a great event to showcase the very best of ACHA hockey and to crown five division champions at the Centene Community Ice Center in 2022."
More than 72 teams will participate from March 10–20, 2022 at the Centene Community Ice Center in Maryland Heights, which is the Blues' practice facility. The ACHA will also use the Maryville University Hockey Center in Chesterfield for overflow games and practices.
"We are proud to bring another marquee collegiate hockey tournament to St. Louis," said Blues President and CEO Chris Zimmerman. "Hosting the ACHA National Championship is a testament to the St. Louis community and the great strides we have made in growing our great sport throughout the region."
The 2020 national tournament was held in Frisco, Texas, and the 2021 event is scheduled for the New England Sports Center in Marlborough, Massachusetts.
"We are thrilled to host the ACHA National Championships in St. Louis," said St. Louis Sports Commission Vice President Chris Roseman. "Along with our partners, we look forward to welcoming everyone to the Heartland of Hockey and creating a first-class experience for the student-athletes, coaches, and fans representing at least 72 teams from around the country."