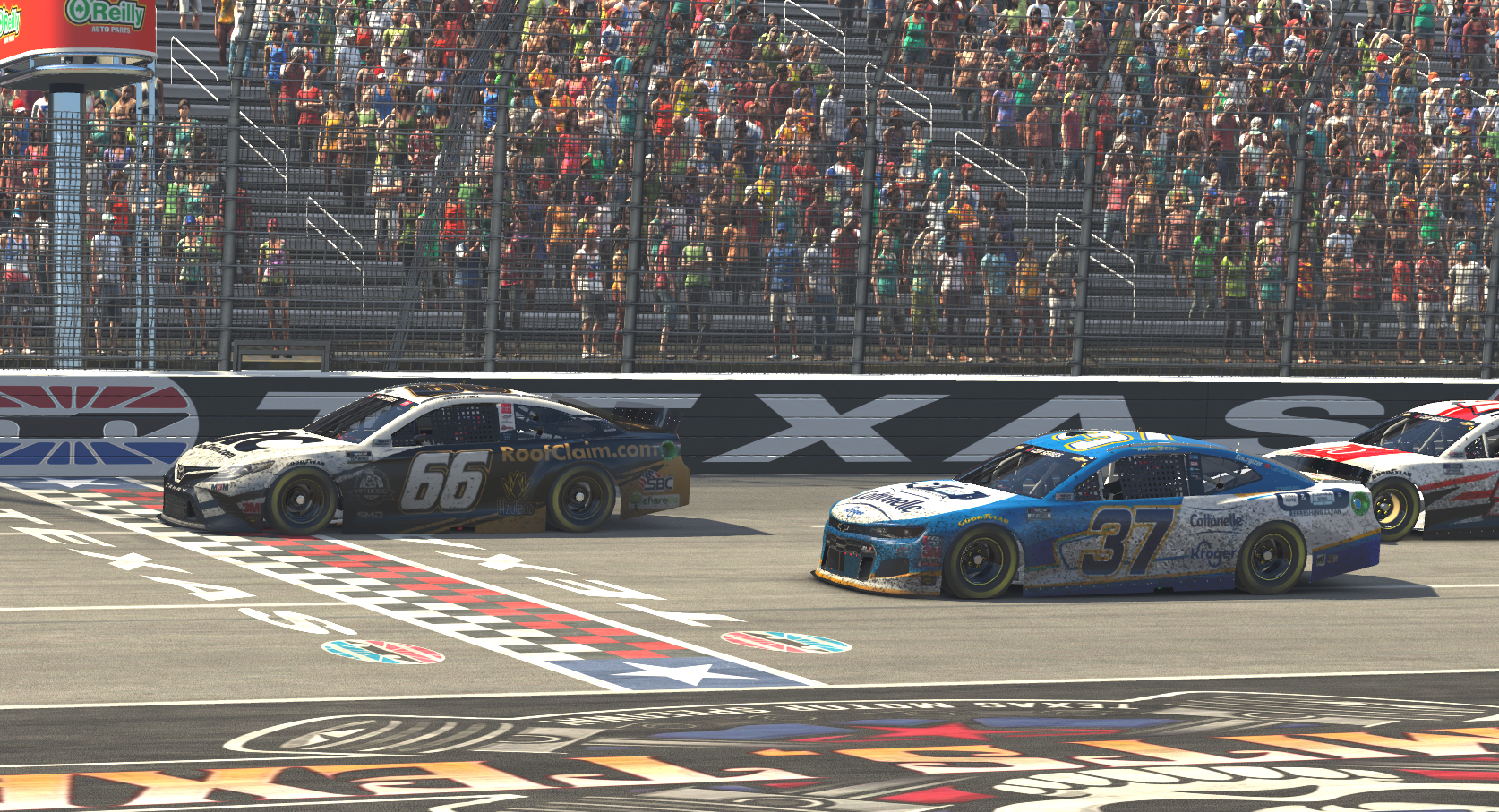 With no live events to broadcast, sports leagues and their television partners are going to the next best thing—having esports take their place in sports from auto racing to basketball as fallout continues from the coronavirus pandemic.
What started as replacement programming for a regional cable network has shifted to broadcast sports, as ESPN is showing NBA2K, Fox has NASCAR iRacing and NBCSN doing the same with IndyCar.
"The leagues turning to esports is really about bridging the gap and connecting to fans and connecting fans to their athletes, their drivers," said Molly Arbogast, founder and CEO of POV Sports Marketing. "Fans are starving for content. The avid fans, they may have been participating in an esports version of a game. But now they can maybe bring in that casual fan or the fan who has time and wants to learn about racing or soccer or whatever, basketball, and learn the names. It's really a gateway for these leagues to connect with the casual fan and broaden that younger fan base."
Most prominent has been the NASCAR iRacing events. The initial broadcast on FS1 drew over 933,000 viewers and has since moved to the national Fox network along with FS1; the March 29 broadcast of a virtual race at Texas Motor Speedway was seen by 1.339 million viewers between the two networks—the most for an esports event with numbers that compare to regular-season NCAA basketball broadcasts.
"The rapid-fire collaboration between Fox Sports, NASCAR and iRacing obviously has resonated with race fans, gamers and television views across the country in a very positive way,'' said Brad Zager, Fox Sports executive producer and EVP head of production and operations. "We have learned so much in a relatively short period of time and we are excited to expand coverage of this brand-new NASCAR esports series to an even wider audience.''
NASCAR has found some real-life controversies can be part of the virtual racing. Bubba Wallace stormed off from a race on March 5 and lost a sponsor; on March 12, Kyle Larson was heard using a racial slur and within 48 hours was suspended by NASCAR, lost two of his major sponsors and then was eventually fired by his team at Chip Ganassi Racing.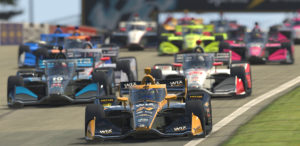 Following NASCAR's success, IndyCar started the IndyCar iRacing Challenge with the American Red Cross Grand Prix on March 28 at a virtual Watkins Glen International, which was selected by a fan vote on IndyCar's social channels. NBCSN broadcasted the series' next event on April 4, the Honda Indy Grand Prix of Alabama at the virtual Barber Motorsports. The biggest racing series abroad, Formula 1 started the Virtual Grand Prix series using the official F1 2019 PC video game and broadcast on the series' YouTube, Twitch and Facebook channels as well as F1.com.
While ESPN has streamed esports events in the past on its platforms, its biggest splash to date was April 3 when it started broadcasting the NBA2K Players Tournament, a joint venture between the league and its players union. With 16 players headlined by Brooklyn's Kevin Durant, Atlanta's Trae Young and Utah's Donovan Mitchell, the players are competing in a tournament that will have single elimination for the first two rounds, then a best-of-three series in the semifinals and finals with the winner set to win $100,000 for the charity of their choice. The tournament will conclude on April 12 with each game on either ESPN or ESPN2 along with various streaming platforms. The event has moved into the semifinals stage after Thursday's broadcast on ESPN2.
ICYMI: NBA 2K Players Tournament is coming to ESPN featuring 16 NBA players! 🏀🎮

Tune-in on Friday, April 3 at 7:00 PM ET. #NBA2KTourney pic.twitter.com/jciIEXVlCF— NBA (@NBA) April 1, 2020
It is not the first time that virtual NBA games have been on TV this season; NBC Sports Washington has broadcast esports simulations of previously scheduled Washington Capitals and Washington Wizards games, using NHL 20 and NBA 2K.
"This is a great opportunity to educate the younger fan and create that loyalty and affinity," Arbogast said. "It's not a substitute for the real thing but the leagues—if they're smart—can continue to use it to connect with the younger generation and get them to attend their first game or race when they come back."
The latest league to get into the esports space with its players is Major League Baseball. The league, along with its players union, will be using the MLB The Show game to start a Players League with broadcasts on Twitch and YouTube.  Thirty players will represent their teams and play each other in a round-robin format throughout April for a total of 29 three-inning games.
The top eight teams advance to the postseason, which will largely mirror the MLB format and culminate in a World Series. Major League Baseball, the MLBPA and Sony will donate $5,000 on behalf of each player to a Boys & Girls Club affiliate in their team's community with the champion earning an additional $25,000 donation to the Boys & Girls Club in his community.
Soccer has seen an uptick in esports events. Spain's top league, La Liga, has organized a few games on its platforms for fans and the United Soccer League has started a USL eCup: Rocket League tournament with 32 teams across its top two divisions competing digitally in the soccer-like game and those broadcasts are being shown on ESPN's streaming platforms.
One of Major League Soccer's flagship franchises, Los Angeles Football Club, has teamed with Allied Esports to produce the LAFC Gaming Charity Challenge broadcast live on Twitch to support LA-based charities. The first two broadcasts have raised over $6,500 with over 650,000 total live views combined. And MLS itself is now teaming with FS1 for the eMLS Tournament Special, which will be participated in by both MLS and eMLS players starting April 19 using EA Sports' FIFA 20 game. Among the competitors are Los Angeles Galaxy's Javier "Chicharito" Hernandez and Orlando City's Nani. There is also a charity element which will include donations to Feeding America and Food Banks Canada on behalf of winning clubs.
Even a league that has had to cancel its season, Major League Rugby, is running an esports competition. MLR teams will compete against each other on the online game Rugby20, with the competition live-streamed to fans on Twitch.
"We're also excited that this virtual gaming format means we get to continue the competition among our teams in a way that engages our fan base more than ever before," MLR Commissioner George Killebrew said.