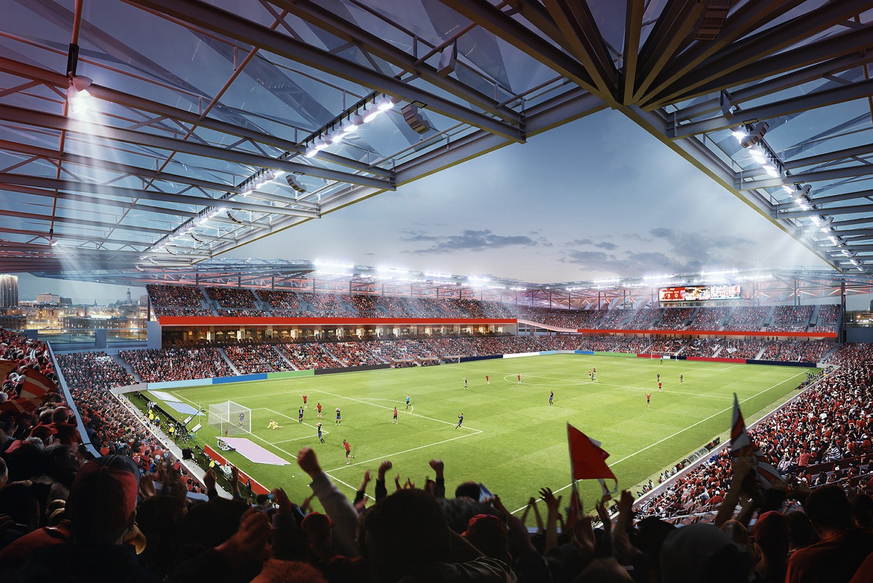 Major League Soccer officially unveiled its 28th franchise, awarding an expansion team to St. Louis, with a target of starting play in 2022.
The announcement was made during an event with MLS Commissioner Don Garber and several dignitaries from throughout the city, including Mayor Lyda Krewson and ownership group members Andy Taylor and Carolyn Kindle Betz of Enterprise Holdings and Jim Kavanaugh, CEO of World Wide Technology and a co-owner of Saint Louis FC, a team that competes in the USL Championship.
"It is with great pride that we welcome St. Louis to Major League Soccer," Garber said. "St. Louis is a city with a rich soccer tradition, and it is a market we have considered since the league's inception. Our league becomes stronger today with the addition of the city's deeply dedicated soccer fans, and the committed and innovative local ownership group led by Carolyn Kindle Betz, the Taylor family, and Jim Kavanaugh."
The ownership group, known as "MLS4TheLou," is a majority female ownership group that will be paying an expansion fee of $200 million. It plans to have a 22,500 capacity downtown stadium, at an estimated cost of $250 million, and unveiled renderings for the project in April.
"Our ownership group has come a long way since we first announced our bid last October at Mathews-Dickey Boys and Girls Club, and it's an incredible feeling to now be able to say, St. Louis is home to the first official majority female-led ownership group in MLS," Betz said. "Our MLS team and stadium will only add to St. Louis' renaissance currently underway and will provide us with a great opportunity to bring together many different segments of the community, uniting people in their love for the game."
Final plans for corporate sponsorship as well as the team name and colors are yet to be revealed, although with its proximity to Sporting Kansas City, a rival franchise is already in place.