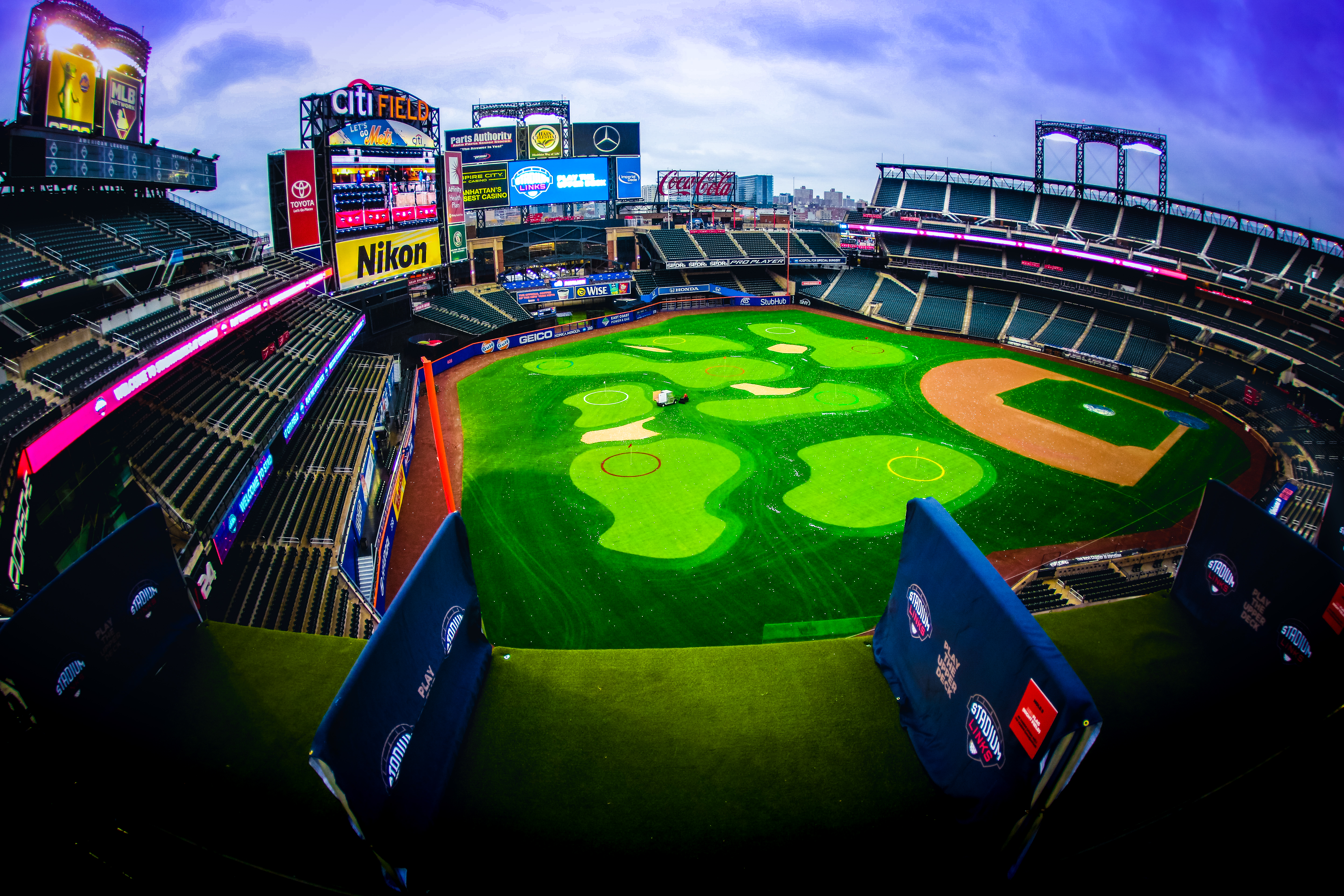 StadiumLinks, which combines long-distance golf shots from elevated tees onto manufactured greens, will hold multi-day events at four Major League Baseball stadiums throughout November.
The course design and layout will be new from previous years when events visit Busch Stadium, Citi Field, Angel Stadium and Minute Maid Park. StadiumLinks already visited Levi's Stadium in San Francisco and will hit Globe Life Park in Arlington, Texas, starting October 4.
Each event will have nine par-3 holes with target greens and flags located on the playing surface with golfers hitting shots from an elevated view. Each player will get 18 complimentary balls to play, with multiple tee boxes at each hole to cut down on wait times.
A player's score will be determined at each hole by how close their shot lands relative to the target flag, whether it be a hole-in-one or does not make it to the playing surface. There will also be putting and chipping challenges at each event; the putting challenge allows five putts on the greens to accumulate points, and the chipping challenge gives 10 chip shots at a target for points.
Upcoming Schedule
November 1–3: Busch Stadium, St. Louis
November 8–10: Citi Field, New York
November 15–17: Angel Stadium, Anaheim, California
November 22–24: Minute Maid Park, Houston