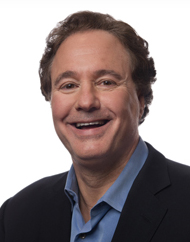 Steve Pagliuca, the co-owner and managing partner of the Boston Celtics and the managing director of Bain Capital, has been named chairman of Boston 2024 in the city's effort to land the 2024 Olympic Sumer Games. Pagliuca, who had been vice-chair since February, will replace John Fish, who will remain on the board in a vice-chair role.
In announcing the decision, Boston 2024 said its bid was "shifting its leadership to focus more on sports management, the athlete and spectator experience, and venue and infrastructure planning." The group said it would be sharing its latest bid plans to a broad community of stakeholders by the end of June. Fish, the CEO of Suffolk Construction Company, had been chairman of the bid group since Boston first sought out the Olympic Games.
"The Boston 2024 Partnership has significantly benefitted from John's vision and tireless efforts to bring us to this important point in the bid process, and we're fortunate that he remains dedicated to going the distance as we aim to bring the Games back to the U.S.," said Pagliuca. "As a leadership team with complementary skills and experiences, we're focused on collaborating with community partners, elected officials, Olympians and Paralympians, our board and the dedicated Boston 2024 staff and volunteers to develop by June 30 a fiscally responsible, privately funded Games concept that will leave long-term benefits for the city of Boston and for the Olympic and Paralympic movements."
Boston 2024 also announced several other senior leadership changes, including Peter Roby, the director of athletics and recreation at Northeastern University, who will become vice-chair of the bid and a director of the board; and the addition of senior advisers Jack Connors, the founding partner of Boston-based advertising agency Hill Holliday, and Larry Lucchino, the president and CEO of the Boston Red Sox.
The leadership moves come after a rocky start for the Boston bid, which has faced stiff community opposition since January, when it won the right to be the United States bid for the 2024 Games. Paris, Hamburg and Rome have also expressed interest in bidding for the Games, with bids due to the International Olympic Committee in September.