(SportsTravel will be profiling destinations throughout the summer as visitors bureaus and sports commissions are operating events without nearly any restrictions for the first real time since the pandemic started. Sure, there's been moments that feel like it, but this summer feels different. If your destination has a compelling story to share, send it along to Associate Editor Justin Shaw at jshaw@ntmllc.com).
There's a lot happening in Des Moines, Iowa, these days. As the city emerges from the pandemic with the rest of the world, the schedule for the summer of 2022 is full of big events.
Large competitions like the Red Bull Soapbox Race, USA Gymnastics Championships and Ironman North American Championships kicked things off in June for the city of about 215,000.
Greg Edwards, president and chief executive officer at Catch Des Moines, took some time to share his insights into the events that have already occurred, and the large gatherings to come this summer.
He estimates the Red Bull Soapbox Race drew 25,000 people to the area, while the gymnastics and Ironman competitions brought in several thousand athletes and fans.
"Des Moines has gone through a Renaissance period in the last 20 years — it used to be a sleepy Midwestern town, but the civic leaders and elected officials have really built this whole community up," Edwards said. "We're one of the insurance capitals in the United States — we have 63 insurance companies that are headquartered here and we're a big financial base.
"A lot of young people have come back to Des Moines after finishing college and there are a lot of great jobs here, whether they be in tech, financial or insurance. A lot of the young people live downtown and that's created a new vibe in that area. There are probably 50 restaurants downtown and most of them are locally owned."
Des Moines has also grown into a big sports city. It is home to the Iowa Cubs, Triple-A baseball affiliate of the Chicago Cubs; the Iowa Wild, an AHL hockey team in the Minnesota Wild organization; and the Iowa Wolves, the G League affiliate for the Minnesota Timberwolves. Pro soccer is coming to Des Moines in 2025, and plans are underway to build a stadium downtown.
IndyCar Returns to Iowa in a Big Way
IndyCar has built a strong history in Iowa since it debuted in 2007. After 14 consecutive years at Iowa Speedway each summer, 2021 saw the Hawkeye State left off the schedule.
The series returns to Iowa Speedway — a 30-minute drive from Des Moines — July 23-24 thanks to funding from title sponsor Hy-Vee, a grocery mega-chain in the Midwest.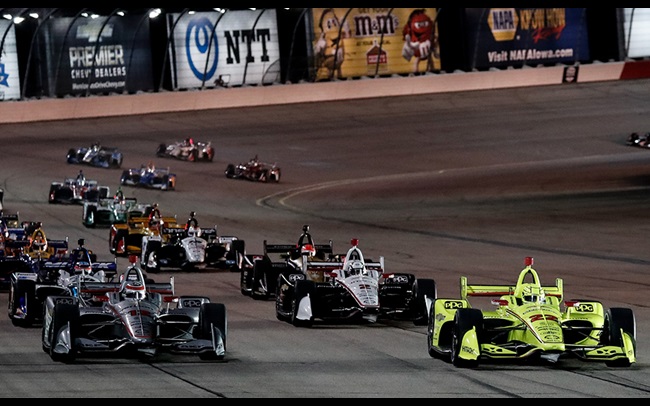 "IndyCar is a great event that draws around 30,000 fans both days, and a lot of the fans and race teams stay in Des Moines," Edwards said. "Hy-Vee really were the ones behind this, and they wanted to bring another IndyCar race back here. Iowa Speedway is called 'the fastest short track in America,' so there's a lot of action on the track and it's just a great venue."
Edwards points out that Hy-Vee sweetened the pot by doing a concert series in 2022 that features some of the biggest names in music. During the two race days — which will have an estimated economic impact of $10.8 million — fans will be able to see Tim McGraw, Florida-Georgia Line, Gwen Stefani and Blake Shelton.
"Hy-Vee got a lot of their partners involved and contributed a lot of sponsorship dollars to bring those concerts here. It's going to be pretty exciting for the fans," Edwards added.
Dew Tour Returns to Nation's Largest Skatepark
Most people probably wouldn't guess that the largest skatepark in America is in Des Moines, but the Lauridsen Skatepark boasts that distinction.
The 88,000-square foot facility opened in 2021, and last summer played host to the Dew Tour for the first time.
This year, with COVID restrictions lifted, the crowds are expected to be large July 29-30 for an event that had been held in California until recently. The estimated economic impact for the event is $6.8 million.
"We anticipate the best skateboarders from around the globe will be here because the Dew Tour is the crown jewel of skateboarding events," Edwards said. "We want to make Des Moines the skateboard capital of at least the Midwest, if not the country. We're reaching out to some other organizations that sanction skateboarding events to get them out here as well."
Lauridsen Skatepark is located along the Des Moines River, which runs through downtown and is accessible to hotels and restaurants and all the downtown activity.
"There are a lot of local events that occur at the skatepark as well," Edwards said. "There's a local group called Skate DSM that puts a lot of youth programs together. You can drive by that skatepark at 7 a.m. or 10 p.m. and it's practically filled with younger people. It's been a huge, huge plus for our city."
State Games of America Make Inaugural Trip
For the first time, Iowa will host the State Games of America July 27-31 in a joint venture between Des Moines and Ames.
There are expected to be more than 15,000 athletes coming into central Iowa that week, competing in more than 40 sports across the two cities and bringing an estimated economic impact of $3.1 million.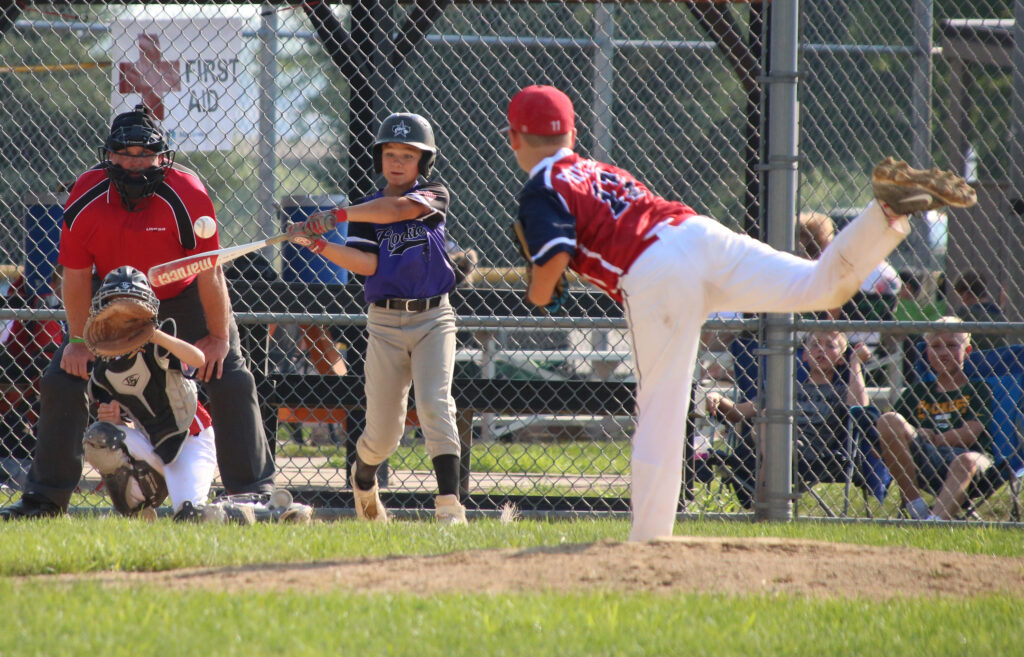 "Ames is the home of Iowa State University and is just a short 30 minutes north of Des Moines, so fans can easily get back and forth between the two venues," Edwards said. "Iowa State has been very generous in partnering with us and loaning out a lot of their track and field and indoor athletic venues."
Des Moines will host 400 figure skaters at a new complex called the MidAmerican Energy RecPlex. It also will host the baseball and swimming portions of the games.
"Both cities will benefit from hosting events with that amount of people coming and staying in the hotels and eating at the restaurants," Edwards said. "And overall, the people of Iowa win."