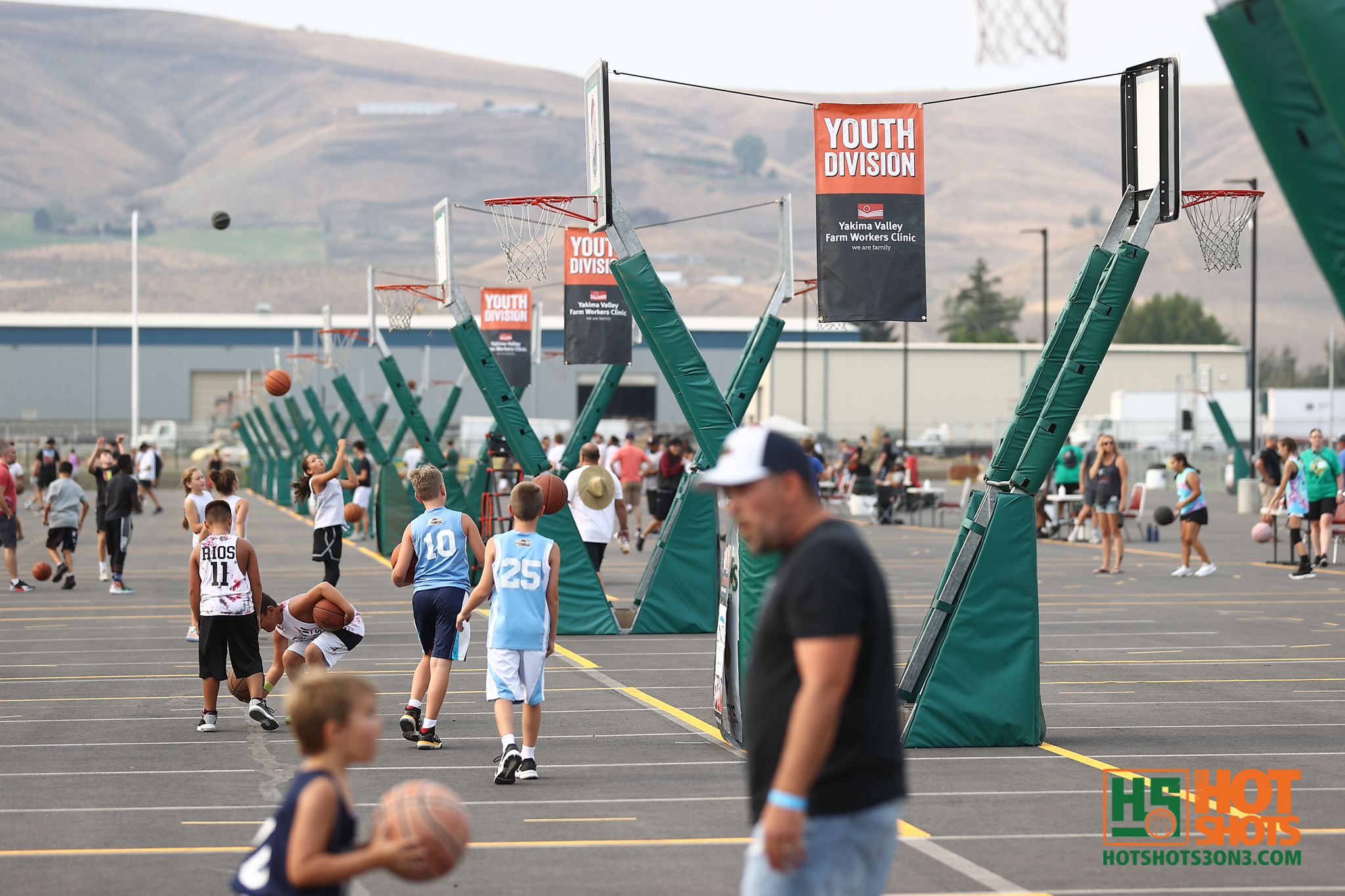 (SportsTravel will be profiling destinations throughout the summer as visitors bureaus and sports commissions are operating events without nearly any restrictions for the first real time since the pandemic started. Sure, there's been moments that feel like it, but this summer feels different. If your destination has a compelling story to share, send it along to Associate Editor Justin Shaw at jshaw@ntmllc.com).
Operating events with no restrictions for the first time in a while has been a welcome change for the Yakima Sports Commission in Washington. The organization has a series of community fitness events — plus summer baseball and more — on the schedule after a school year which featured the return of state volleyball for the first time in two years plus AAU regional events in basketball and volleyball.
"I think that everyone has really learned how important sports is to their daily life," said Yakima Sports Commission Director of Sports Development Rich Austin, who works with Sports Development Manager Shannon Anglin on the events. "You had everything going normal in the past and then in a matter of about a week everything was shut down. I don't know how the kids did it, not only having their sporting events but a prom and graduation cancelled."
Yakima has been in the professional news over the past several months with Super Bowl MVP Cooper Kupp of the Los Angeles Rams hailing from Yakima along with MarJon Beauchamp, who was picked in the first round of last week's NBA Draft by the Milwaukee Bucks. But the destination's bread and butter is the youth and recreational events with plenty on tap in the months to come. Here's some of the early indications of Yakima's summer ahead, plus lessons learned from the pandemic.
Get Out and Run
The sports commission maintains a diverse lineup of events that engage area fans and generate revenue for the region throughout the summer. This year has a series of community runs and bike events, some of which started just last season, to bring back fitness for those who were stuck at home during the depths of the pandemic.
Between a Wine Run 5K held over the weekend and then the Downtown Yakima Mile later this summer, the region also hosts in mid-July the Grey Rock Trail Runs with 50k, 25k and 12k distances as well as a scheduled Rocky Top Trail Brew Run in early November.
"Some of these events we started last year in an effort to get people off the couch, get them back actively," Austin said. "We didn't have a great response with the events last year early on because the county and state were still under a little bit of a lockdown. We think this year it will be a lot better for us. Now it seems that everyone is so eager to go out and be active that everyone is doing events."
Night Out at Ballpark
The Yakima Valley Pippins are the option for fans who want to enjoy a night out at the ballpark. A member of the collegiate wood bat West Coast League since 2014, the team plays at the 2,800-seat Yakima County Stadium. The team is named for the pippin apple and is a reimagination of the minor league team that was in town in the 1930s and 1940s.
"They do a really good job," Austin said. "I think a lot of people want to get out and be active. They started two weeks ago today and I think a lot of people want to go out there, eat some good food, sit in the stands and enjoy the open air and a baseball game. I think attendance will be up for them this year."
Yakima County Stadium opened in 1993 and was the home field of the Yakima Bears minor league team for 20 seasons before the Pippins took over summer nights. So far this season, the team is averaging 917 fans per game — a big increase on last season's average of just under 600.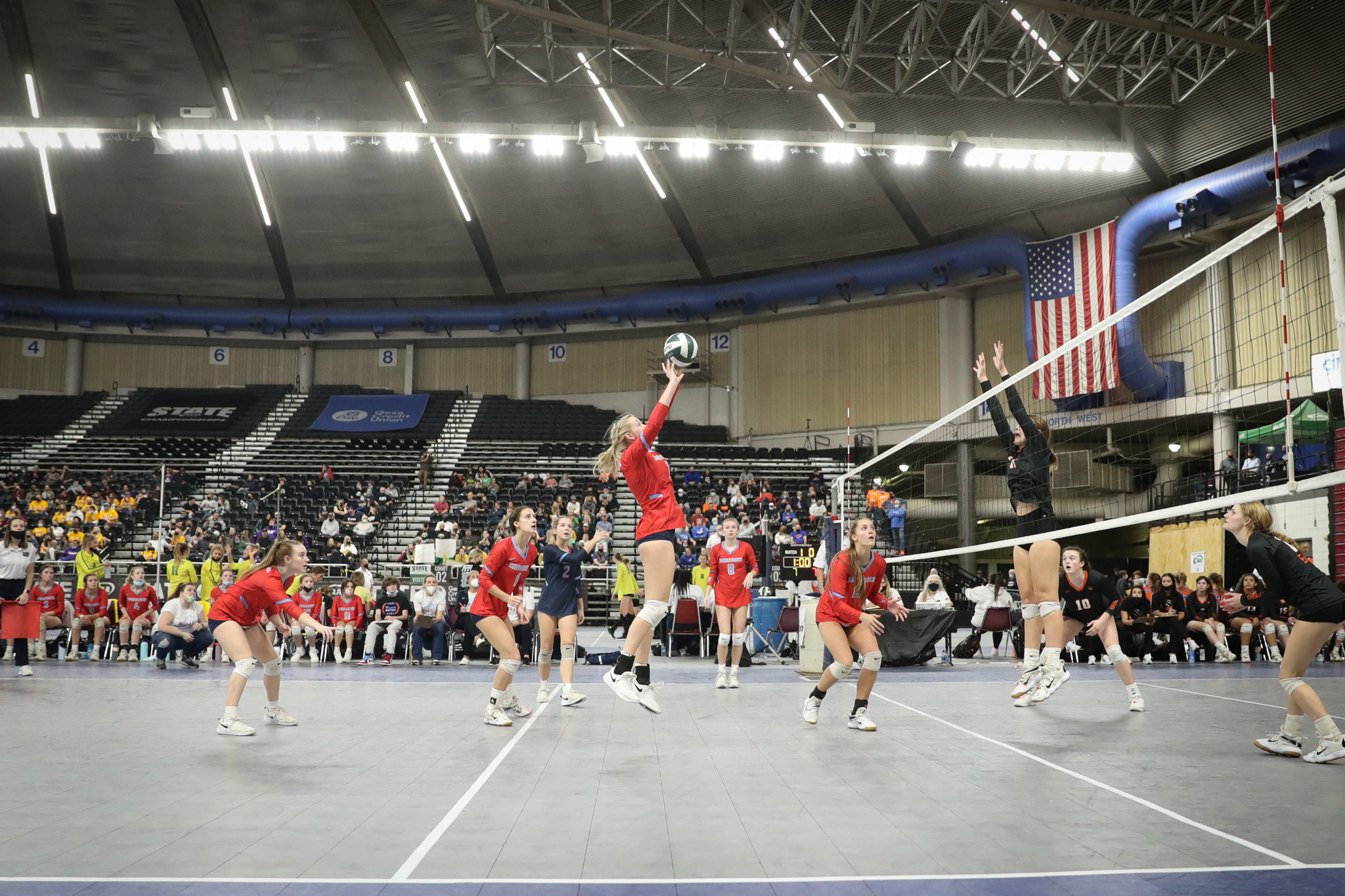 Bringing Back Big Events
Thanks to the SunDome, the destination is an attractive one for volleyball tournament organizers. The venue has also hosted the state high school volleyball tournament and will continue to do so in the future. Yakima also had a regional volleyball event last September that had 64 teams in attendance with masks required on team benches and the stands. By the time the state volleyball and basketball tournaments were in town at the end of the winter sports season, that requirement was still enforced; three weeks later for a dance and drill event, masks were not required.
"Everything was OK," Austin said. "You would see some folks that would forget to put their mask on, you would see one or two that it was kind of a 'dare me to put my mask on.' But you get used to it and everything was fine. … It was kind of a learning process and learning curve for some of those big indoor events."
With or without masks, being back in the facility was important.
"Most of the folks in the venues aren't friends, they're not colleagues, they're family," Austin said. "It was nice to see those folks get back to doing what they normally do. … I've been in that building since 1990 and it's nice to see guys that you send Christmas cards and say happy birthday to, and see them back to doing what they normally do."
Future Looking Bright
The ability over the past school year to host basketball and volleyball events successfully has led to more event organizers calling with interest in Yakima, a positive sign for the future as things continue to feel as normal as ever since March 2020.
"That's really cool that you're seeing a little bit more action," Austin said. "People don't realize that you can't just say 'we're going to have an event in a month' and go ahead and do it. Sometimes it takes 3-4 months, and some cases up to a year to get these things going. It has been a little difficult for us to get going but I don't see us going backwards."