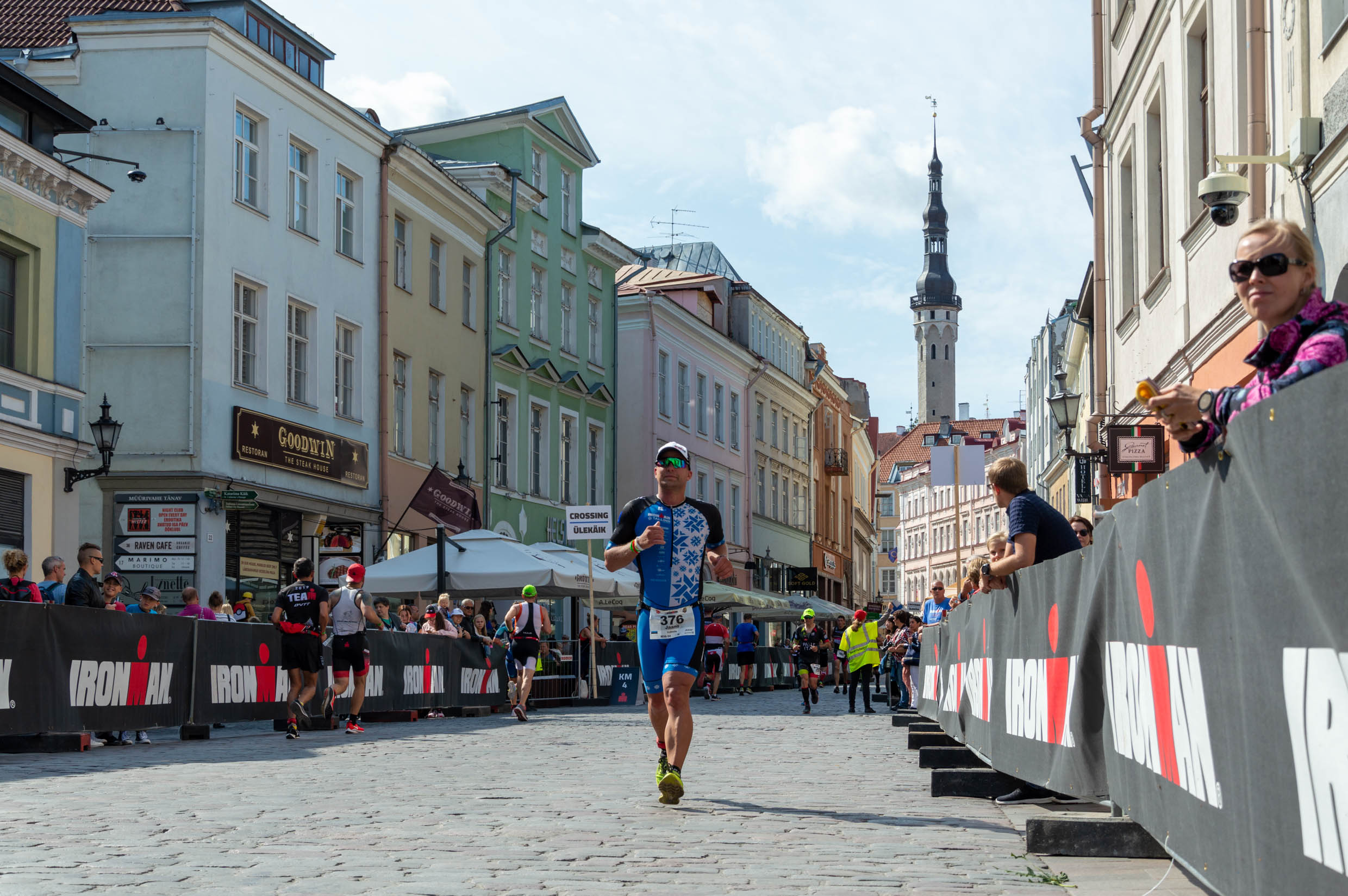 The capital of Estonia will host the Ironman 70.3 European Championship in 2023 and 2024, taking over hosting rights from Denmark for the first time since 2017.
Estonia has hosted a 70.3 race since 2016 and Tallinn will take over hosting duties for the high-profile event from Elsinore. The announcement was made at the pre-event press conference for this year's Ironman 70.3 Tallinn.
"We are so excited to be named as the host city for the Ironman 70.3 European Championship in 2023 and 2024," said Tallinn Race Director Ain–Alar Juhanson. "Our race has grown in popularity amongst a local and international audience, with this year over 60% of athletes traveling from further afield to race in Estonia. This is a unique experience for athletes to race in capital city and experience everything Tallinn has to offer."
Estonia's first Ironman race in 2016 was in Otepää before moving to Tallinn in 2022, which hosts both a 70.3 and regular Ironman event. In 2020, Tallinn was the first city to host an IRONMAN event following the Covid-19 pandemic. The 70.3 championship will start at Lake Harku before the bike course takes athletes through the city and countryside and back to Tallinn. Lastly, athletes will take a two-lap run course through the historic old town of Tallinn.
"With international transport links, a city rich in culture and history, as well as a growing athlete base, Tallinn is the perfect host venue for the Ironman 70.3 European Championship," said Declan Byrne, vice president of operations for Europe, Middle East & Africa at The Ironman Group. "The race has gone from success to success over the years, and has proved to be an athlete favorite on the European race circuit. We're excited for athletes to experience the electric atmosphere that comes with racing in a capital city, and want to thank the city of Tallinn, Ain-Alar Juhanson and the local organizing team, for their continued support and efforts in producing a memorable race experience year on year."