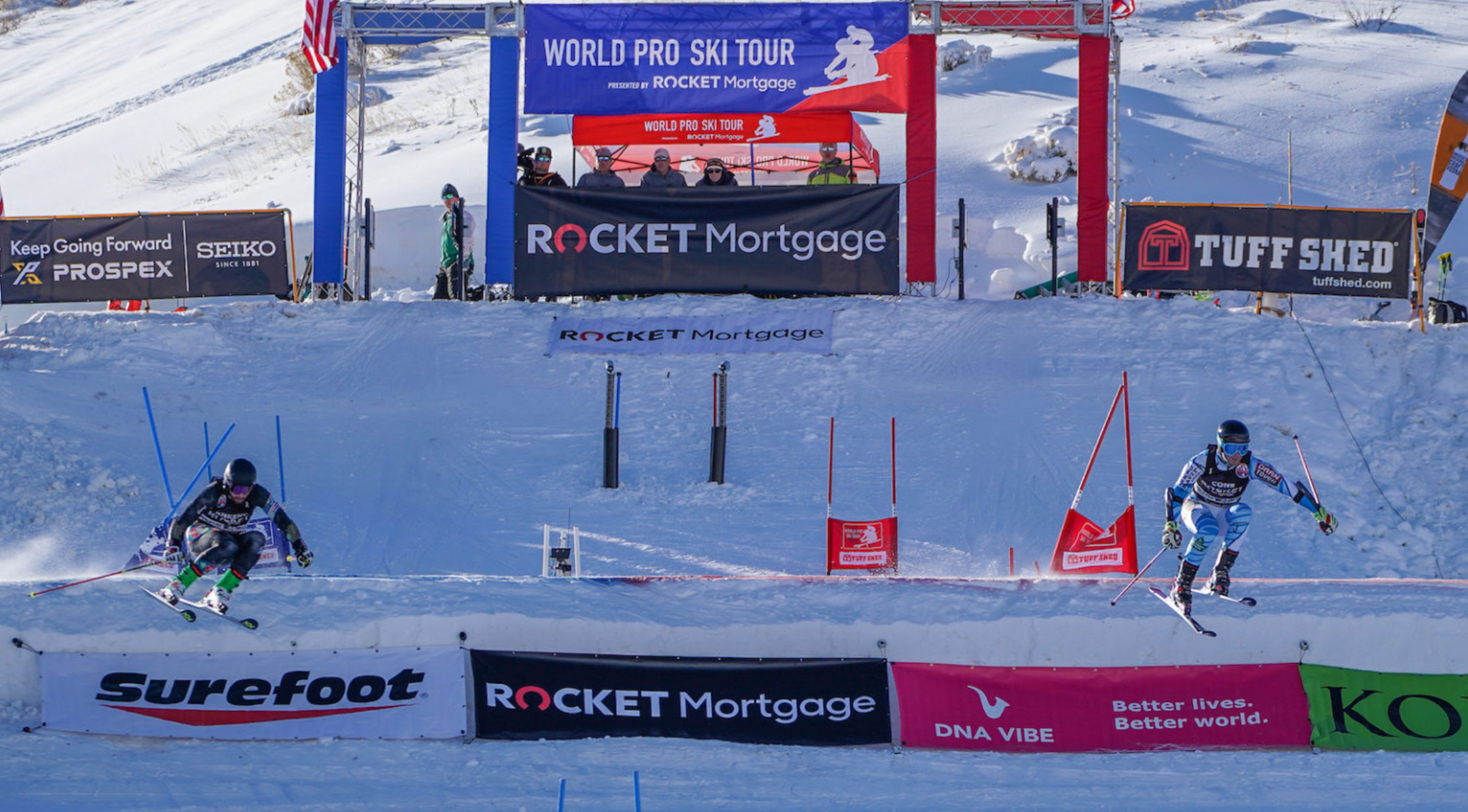 Taos Ski Valley will host a World Pro Ski Tour World Championships event from April 7—10, 2022, with both men's and women's races on the same weekend for the first time.
The World Pro Ski Tour is a professional alpine race tour in which athletes race side-by-side in a single elimination format. Through a series of events that make up the Tour, skiers rack-up points and the chance to compete at Taos for a World Pro Ski Tour World Championship title.
"After putting this event on hold the last two seasons, Taos is thrilled to welcome the World Pro Ski Tour back," said David Norden, chief executive officer of Taos Ski Valley. "We have the terrain, the resources and most importantly the enthusiasm to welcome this world-famous group of Olympians and professionals. In addition to skiing excitement, this multi-day event will help drive economic recovery throughout the Northern New Mexico region."
This year's Tour will feature eleven races total with eight men's events and three women's events. On the women's side, expected to compete are two-time Olympians Alice McKennis and Laurenne Ross, U.S Ski Team alum and NCAA Giant Slalom champion Lindsey Cone and Canadian Olympian Anna Goodman. The men's Tour features professional ski racers including two-time Olympic gold medalist Ted Ligety, reigning National Parallel Champion Garret Driller and two-time tour champion Rob Cone.
"Taos has some of the best terrain in North America and has a history of deep spring snow under sunny skies," said Jon Franklin, chief executive officer of the World Pro Ski Tour. "We're thrilled this world-class event will culminate in Taos Ski Valley, one of the most storied and exciting resorts in the West."