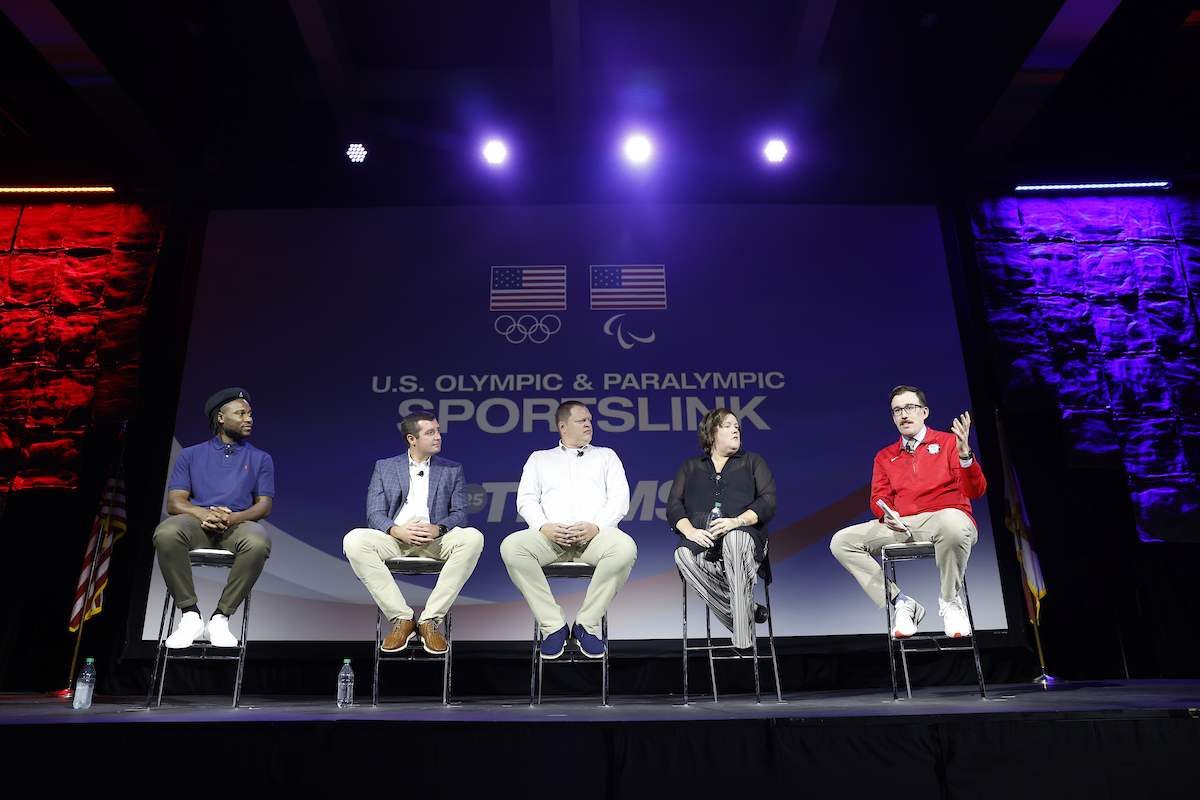 The collegiate sports ecosystem remains a key pipeline for Olympic and Paralympic athletes. Without collegiate programs and the events they generate, that pipeline remains at risk.
The U.S. Olympic & Paralympic Committee is working to support a robust collegiate sports system and college campuses are working to protect this important landscape and its events. Some of the issues within the collegiate landscape were discussed during Thursday's Sportslink session at the TEAMS Conference & Expo at the Palm Beach County Convention Center.
This session is sponsored by the Dallas Sports Commission.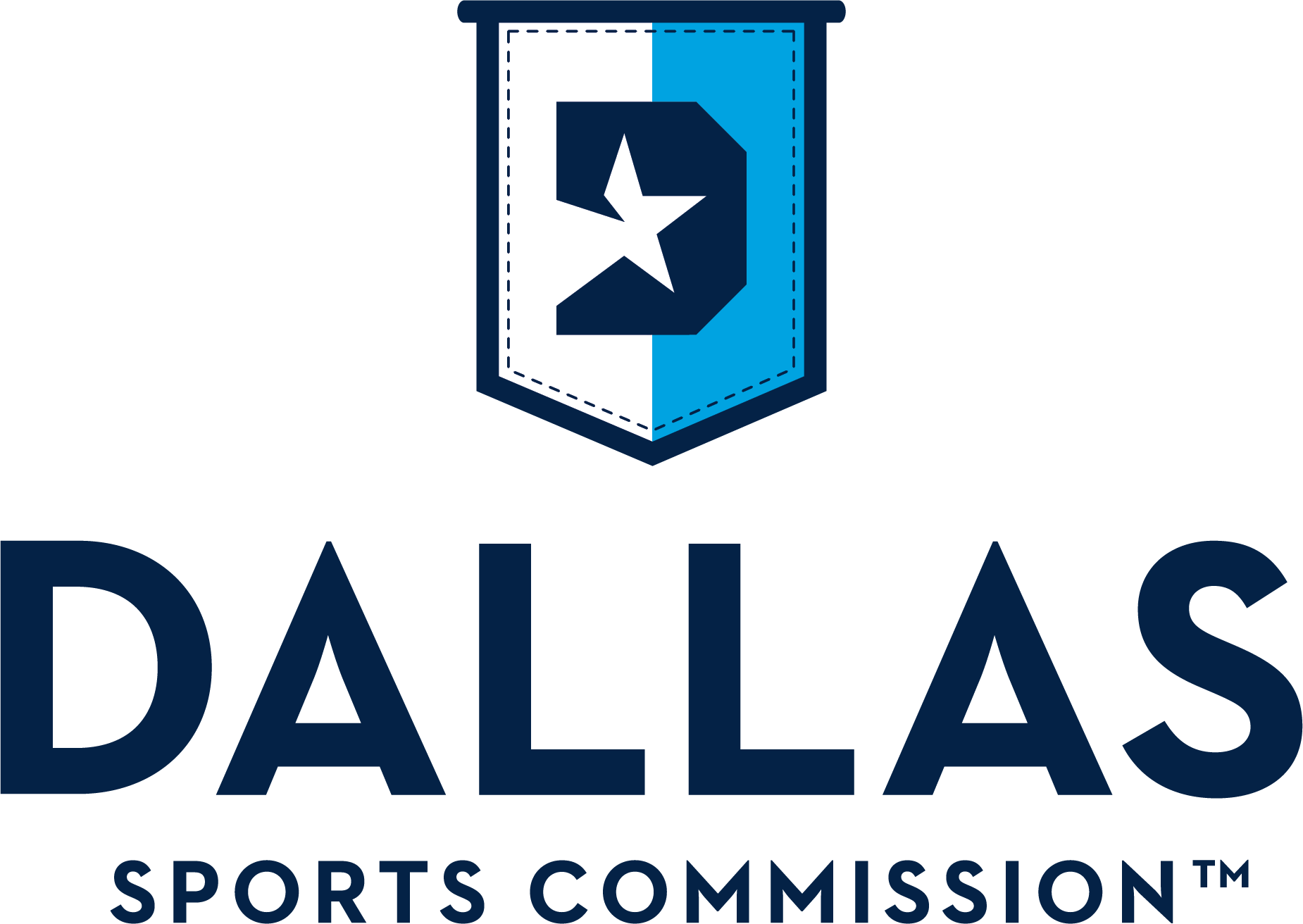 The Moderator
Adam Wood, USOPC: As director of collegiate performance pathway, Wood works with Team USA and collegiate athletics to strengthen and support the pathway for athletes. Previously, he spent nearly a decade working with the Ross Initiative in Sports for Equality and Summit Athletic Media.
The Speakers
Elissa Hill, United States Tennis Association: Following her playing and coaching career in tennis, Hill became senior director of collegiate tennis at the USTA. She recently played a role in the hosting of the NCAA Divisions I, II and III Men's and Women's Tennis Championships at a single site in Orlando, Florida, a first for the NCAA.
Daryl Homer, Olympian Fencer: Homer finished sixth at the 2012 London Olympic Games, becoming the highest American finisher in fencing since 1984. He then brought home the silver medal at the 2016 Rio Olympic Games and became the first U.S. sabre fencer to medal individually in 112 years. He is currently training for the 2024 Olympic Games in Paris.
Ryan Tressel, NCAA: As director of championships and alliances, Tressel is the liaison for Division I Men's Soccer and Division I Men's Lacrosse. He currently oversees the major bid process for future sites. Prior to the NCAA, he served as the assistant athletic director for facilities and operations at High Point University in High Point, North Carolina, for nine years.
Brian White, Florida Atlantic University: White has been the vice president and director of athletics at FAU since March 2018. He oversees an athletics department that includes the men's basketball team which made a run to the 2023 NCAA Final Four in Houston. White has also been instrumental in tens of millions of dollars in facility upgrades at FAU.
What They Said
Hill: "We have an amazing relationship with the NCAA and our coaches association, the ITA. The USTA and ITA got together and said that we wanted to showcase our sport at the highest level and we believe the NCAA championships are one of the best amateur sports events out there. We also had a wheelchair tennis exhibition, which was very important. We tried to make it a three-week celebration of tennis and we learned that putting the right amount of time into our partnerships and planning is what makes it a wonderful experience."
Homer: "I studied advertising at St. John's and then I worked in advertising after college. When I really dove fully into fencing and preparing for the Olympics, I was able to use what I learned in college as far as marketing myself and traveling the world sharing my story. I have nothing but amazing things to say about being able to mesh my academic and athletic career at St. John's… I'd like to see more investment in college sports and continued growth going forward. I think more integration between the larger and smaller sports will help everybody."
Tressel: "Our agreement with the USOPC started with the messaging of 'Olympians are made here' in the NCAA and that went over really well. And now we've tethered governance to it as well so that there's a pipeline for that structure for the NGBs and the USOPC to be able to get involved with that. We were able to incorporate wheelchair basketball into the Women's Final Four in Dallas this year and that went over really well. So those are the types of things we're trying to do with the USOPC."
White: "You can only spend a dollar once and the constant focus for us is how do we fund our college sports programs. College athletics have become a business… It was an obvious decision for FAU to make the move to the American Athletic Conference, and it came down to three factors — the exposure for the university is huge for us; enhancing the student athlete experience by having additional resources and obviously the high level of competition in the AAC will help all of our programs."