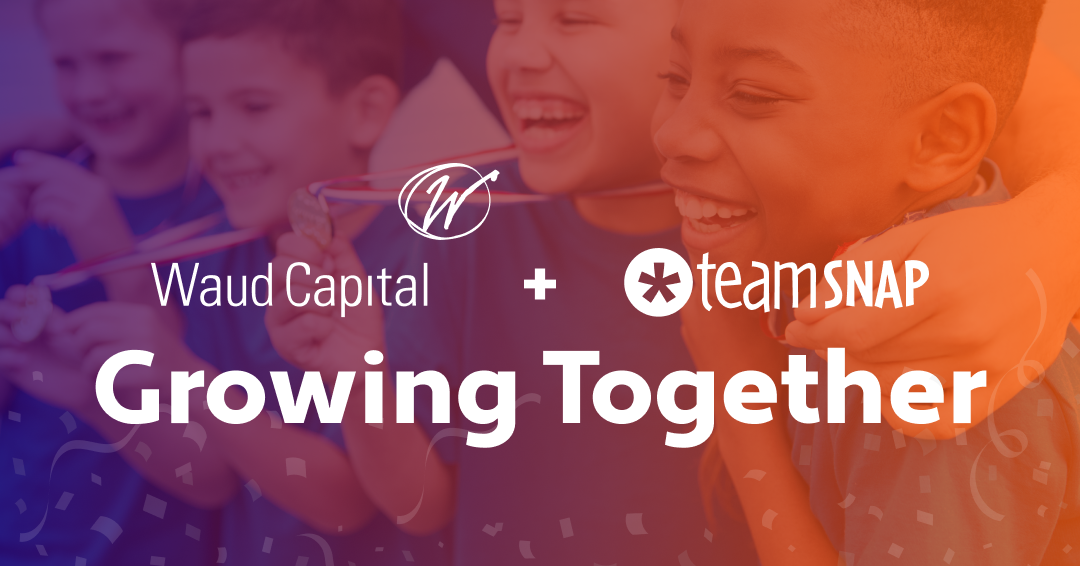 TeamSnap, which provides sports management and communication software for amateur sports, has announced a strategic partnership with the Waud Capital Partners private equity firm. The agreement will bring new capital to TeamSnap and gives Waud Capital majority ownership of the company. The deal is also aimed at accelerating TeamSnap's growth, providing resources to expand its offering for athletes, their families and sports organizations.
As part of this partnership, Waud Capital executives Peter Frintzilas and Andrew Rueff will join TeamSnap as CEO and executive chairman, respectively. Founder and current CEO Dave DuPont will retain a financial stake in the company and maintain a key role on TeamSnap's executive team, working directly with customers and partners.
"This is an exciting new phase for TeamSnap that will greatly benefit our team, our customers and our partners," said DuPont. "Waud Capital is a well-capitalized partner and will help us solidify our position as the premier software platform for team sports management and communication. Peter and Andrew have extensive experience successfully scaling software companies. Their addition to the team, along with the additional resources Waud Capital provides, allows us to accelerate our current plans and sets us up for our next phase of growth."
TeamSnap offers communication, scheduling, payment collection, registration and real-time game sharing through its proprietary software platform and mobile applications. The platform is used by 25 million coaches, administrators, players and parents.
"I am excited to lead TeamSnap through its next phase of growth and realize our vision to become the No. 1 software platform in youth and amatuer sports," Frintzilas said. "Accomplishing this will require a continuation of TeamSnap's strong culture, outsized growth, celebrated customer service and the pursuit of new innovation and product development."
TeamSnap reports that its app usage is currently above pre-pandemic levels. It recently launched a program called Health Check, an integrated health-screening feature, which has been used more than 14 million times since its launch. The company also announced a partnership with the Aspen Institute last fall to commit $1 million to expand access to sport for underserved youth athletes.