Entering its eighth season, The Basketball Tournament, a $1 million, winner-take-all event televised live on ESPN, has announced a season with games in five destinations.
After completing a bubble season in 2020, TBT will expand its field to 64 teams competing across four regions in 2021 and welcome fans back to events. The season will begin July 16 on the campus of Wichita State University in Kansas.
Eight quarterfinalists will advance to Championship Weekend, which will be staged at UD Arena in Dayton, Ohio. The championship game will be held August 3 on ESPN at 9 p.m. EST.
"It's hard to believe we are heading into our eighth year," said TBT founder and CEO Jon Mugar. "It's a testament to our team, our general managers, players, and passionate fanbase. We expect over a hundred teams to apply for 64 slots and every game to live up to TBT's unique brand of high stakes, intense, team-oriented basketball."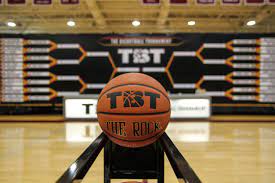 TBT 2021 will feature an open-application process, allowing any team or group of players in the world to apply through TheTournament.com May 1–June 15. The 64-team field, expected to consist of international pros, college alumni teams, ex-NBA players and future NBA players, will compete in a single-elimination bracket to be released on June 28.
For the fourth consecutive year, TBT games will feature the Elam Ending, the end-of-game format adopted by the NBA All-Star Game that eliminates the game clock after a certain point and features teams playing to a target score.