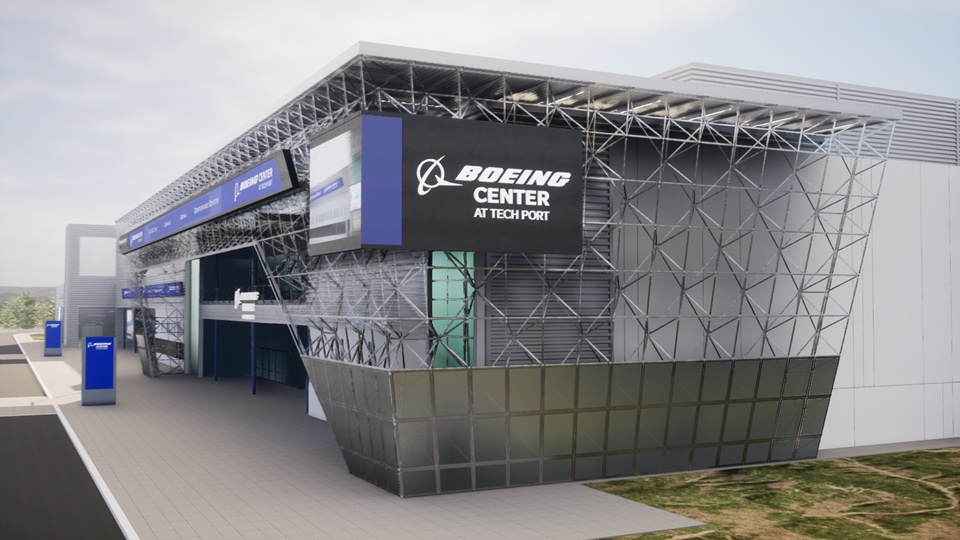 Boeing has entered into a separate agreement with ASM Global to rename the Tech Port Center + Arena, a 130,000-square-foot multipurpose exhibition center in San Antonio, as the Boeing Center at Tech Port as part of a new partnership between Boeing and the Kelly Heritage Foundation, an educational nonprofit organization affiliated with Port San Antonio, on whose behalf ASM Global manages Tech Port Center + Arena.
The partnership will expand STEM learning and workforce development across South Texas. The seven-year partnership and $2.3 million investment will strengthen the region's STEM talent and enhance programming supported by the foundation, including those developed by the San Antonio Museum of Science and Technology headquartered at the Port's tech campus. The venue opened in 2022 and was one of SportsTravel's Venues to Watch.
"The newly anointed Boeing Center at Tech Port is the only place on earth where entertainment and education intersect in such a bold fashion," ASM Global Chief Executive Officer and President Ron Bension said. "Innovators of all ages will connect and create the technologies of the future in dedicated ideation labs and coworking spaces, among other offerings in the facility. And thrill-seekers will light up the Boeing Center at Tech Port, which will host premier e-sports and live entertainment events."
For more than 20 years, Boeing's operation has been growing at the Port a few hundred feet from the venue. The Kelly Heritage Foundation's support of programming will focus on developing skills that are key to the aerospace and space exploration industries, including robotics, artificial intelligence, three-dimensional printing, virtual reality, cybersecurity, visual sensors and more.
"From the start, our goal has been to find innovative ways to support San Antonio's development into one of the premier technology communities in the nation," said Port President and Chief Executive Officer Jim Perschbach. "The Boeing Center at Tech Port significantly furthers our momentum by adding exciting and engaging aerospace-focused learning experiences. We're thankful that a leading global name in aerospace like Boeing is further growing its deep roots in our community."