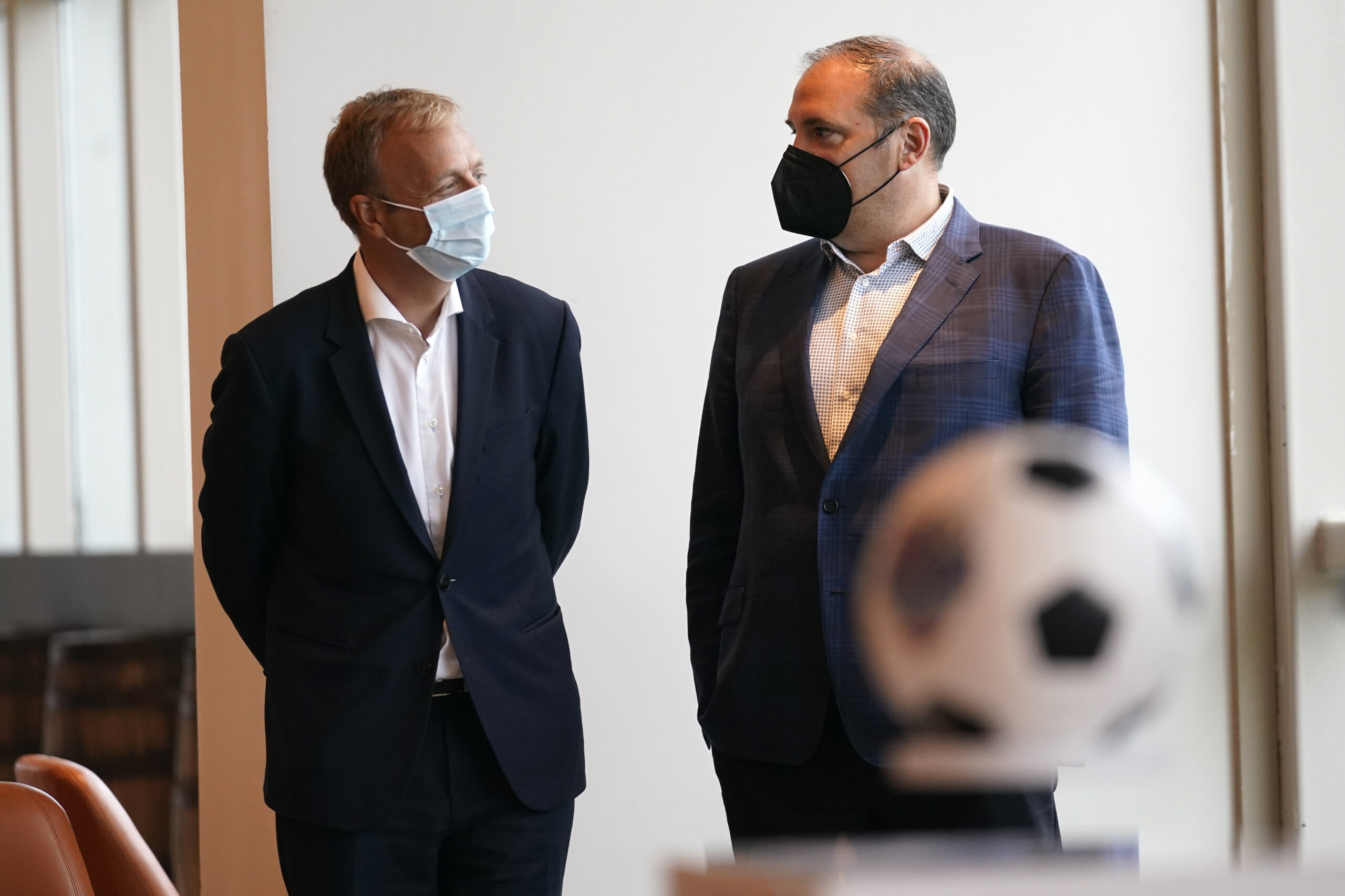 As June 16 approaches, the fate of hundreds of millions of dollars in potential sports tourism benefits is at stake for more than a dozen destinations throughout the United States.
It will be on that day when FIFA announces the cities that will host games for the 2026 World Cup in North America, the biggest in history in more ways than one. With three countries co-hosting the event and featuring a record 48-team field, the tournament will produce more games than ever and a full lineup of ancillary events and secondary hosting opportunities in the years to come for the cities that make the final cut.
Twenty-two candidate host cities are vying for the right to stage matches for the tournament across the United States, Canada and Mexico: Atlanta, Boston, Cincinnati, Dallas, Denver, Edmonton, Guadalajara, Houston, Kansas City, Los Angeles, Mexico City, Miami, Monterrey, Nashville, New York/New Jersey, Orlando, Philadelphia, San Francisco, Seattle, Toronto, Vancouver and Baltimore/Washington D.C.
FIFA says it will consider each candidate host city's proposals, which are broad in nature. In addition to the specific venues outlined in the bid, prospective hosts have also been asked to identify locations for ancillary events and to outline their approach to sustainability, human rights, legacy, general infrastructure and financial impact.
Under FIFA's plan, 60 of the 80 matches at the 2026 World Cup are expected to be played in the United States. Canada and Mexico would each host 10 matches.
In the United States, 17 cities are bidding for 10 available hosting spots for those matches. But two of those cities — Baltimore and Washington, D.C. — recently merged their proposal, with Baltimore proposing to host games at M&T Bank Stadium while Washington, D.C., would host a FIFA Fan Festival that activates soccer across the nation's capital and region.
Meanwhile, Mexico and Canada are expected to have three host cities in the mix. The three cities in Mexico — Guadalajara, Mexico City and Monterrey — are all but guaranteed to be part of the 2026 layout. But there has been some debate over which three Canadian cities will get the nod.
Vancouver and Montreal pulled out of the race in 2018, leaving only Toronto and Edmonton as candidates. But Vancouver Mayor Kennedy Stewart changed course in March, saying that the city would put $5 million toward rejoining the bid process to support the province's tourism sector. FIFA approved Vancouver's re-entry earlier this spring but there remains some doubt of if FIFA will award all three Canadian bid cities games — a scenario that could allow for an 11th U.S. city to host.
For potential hosts, there is a lot at stake.
"The Super Bowl was here in 2017 and that was one game on a Sunday with a week's worth of events," Houston 2026 World Cup Bid Committee President Chris Canetti said. "That had a net economic impact of $347 million. We're anticipating five or six matches over the course of three weeks or longer and the economic impact would be substantially greater — $800 million to $1.3 billion. This would be the most significant economic impact event that has been in our city."
Yeah, it's that big a deal.
With the announcement days away, here are some of the factors that are being evaluated, how FIFA has approached its site visits, how the international federation has communicated with potential hosts and what is on the line for the destinations that could host games — which is a lot.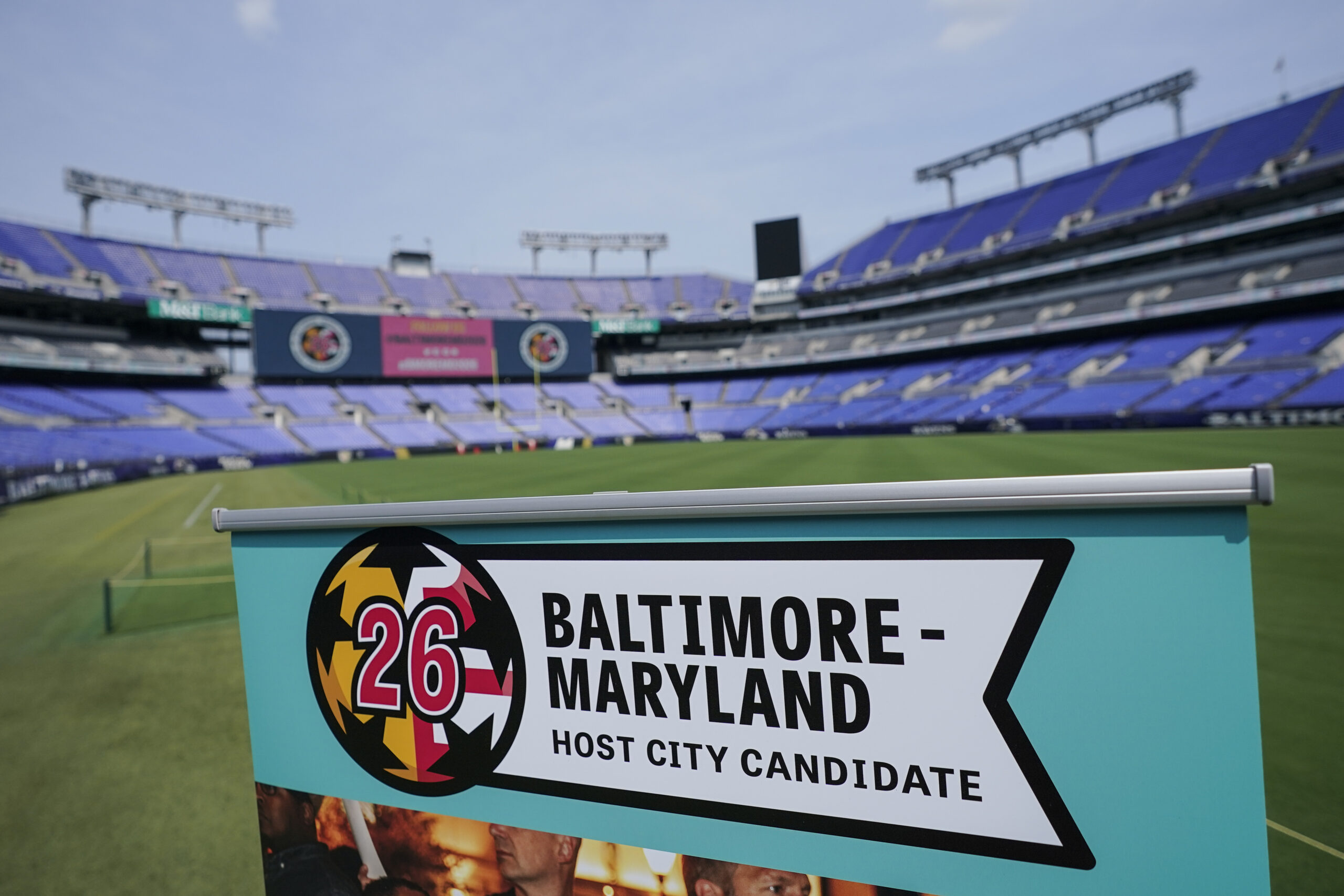 FIFA on Tour
FIFA's site inspection team conducted three rounds of visits of prospective hosts. The initial tour from September 15–23 was to Boston, Nashville, Atlanta, Orlando, Washington, D.C., Baltimore, New York/New Jersey, Philadelphia and Miami. The second round was October 21–November 1 with visits to Kansas City, Cincinnati, Dallas, Denver, Houston, Monterrey, San Francisco and Seattle. The final round of visits concluded with stops in Edmonton, Mexico City, Guadalajara, Toronto and Los Angeles, which has put forth SoFi Stadium and the Rose Bowl as potential venues.
"The building was the number one priority," said Terry Hasseltine, the Maryland Sports Commission executive director and leader of the combined Baltimore/DC bid. "Where the matches are going to be played is the biggest priority to them on the entire visit."
FIFA's inspection team saw several of the stadiums in live action; members were in Baltimore for an NFL game, for example. Other cities showcased other major events that coincided with their visits; in Houston, the FIFA team was at Game 1 of the World Series. And others made sure to tell the story of soccer in their cities and how it has grown over the years. Katherine Holland, director of Kansas City's bid, took FIFA delegates to meet with leaders from the Kansas City Current, the NWSL team that plans to build the first training center and stadium dedicated solely to women's soccer.
FIFA delegates also received tours of potential training sites in each city and heard presentations about the local airport, hotel options and much more. With each city's bid centered around an NFL stadium, having those pro teams heavily involved in the tours was also a key for destinations.
"We try to leverage it as much as possible without being incredibly tacky," said Holland about Kansas City's bid approach with the Hunt family. "Clark Hunt and the Chiefs have been partners on this the entire time. He was very present during the site visit, he was wonderful and participated in the tour of Arrowhead and reminded them of the family's commitment to soccer and how Lamar Hunt's dream when building Arrowhead was to host a Super Bowl and a World Cup match."
The Organizational Scope
At the Kansas City Sports Commission, Holland has worked to get the destination countless NCAA events and next year's NFL Draft and "we always take into the consideration the hotel piece, safety and security piece, the transportation piece," she said. "FIFA is just 15 times as large as some of those other bids."
Each city will be expected to have dozens of ancillary events, specifically Fan Fests. There are also more than 14,000 hotel rooms that cities must have reserved for the summer of 2026. Cities must also make sure FIFA World Cup 2026 tickets are exempt from sales tax in their states. These worldwide events, after all, are more than games.
"We've had to take all of those things into significant consideration," Hasseltine said. "What does it mean for the meeting space around the games? What does it mean for teams wanting to come into the market? What do the hotel packages look like? What are the training spaces that we would have set up look like?"
Each market also has multiple professional sports franchises and many also have major college athletic programs and are well-versed in major events. Given the size of the World Cup, each of those teams are involved in their respective city's effort; Canetti said he speaks regularly with leaders from the NFL's Texans, MLB's Astros, NBA's Rockets and events such as the Houston Livestock Show and Rodeo.
"Our approach over the past three years is we have to engage the entire community," he said. "Everybody stands to benefit from some ways and be impacted in certain ways. Houston is a city where everybody cooperates and works together. Putting together a bid to bring the world's most popular and prestigious event to our community, I've never been a part of anything like this."
Legacies of the Past
Of the 16 bid groups, seven of them have World Cup history from 1994, the last time the United States hosted the World Cup — Dallas, Orlando, Boston, Baltimore/DC, Los Angeles, New York/New Jersey and the Bay Area.
"Materially, I think it carries weight," said Orlando Sports Commission Executive Director Jason Siegel. "So many of the individuals who were partners of ours in 1994 are equally, if not more involved in our bid for 2026. Our mayor, Jerry Demings, in 1994 was the senior officer in charge of safety and security at the Citrus Bowl," the venue that Orlando hosted matches and now known as Camping World Stadium. The venue has undergone extensive renovations to modernize in recent years.
"So many folks who had a positive experience when the Dutch and the Irish and so many of our friends from overseas came and partied and had a great experience, they're still there in the community," Siegel said. "To have everybody pulling in the same direction, everybody excited about the opportunity, I think that's why it matters."
One note that shows how the sports venue landscape has changed; while seven bid groups have World Cup history, only one of the stadiums used in 1994 is part of a city's proposal for 2026. That one stadium is the Rose Bowl, which is one of two venues put forth in Los Angeles. Many observers are anticipating that should FIFA pick only one stadium in L.A., it would go with SoFi Stadium instead.
The Bay Area in 1994 hosted games at Stanford Stadium and again in the 1999 Women's World Cup, but the area's prospective 2026 host site would be Levi's Stadium, home of the San Francisco 49ers. San Jose Sports Authority Executive John Poch said it was no irony that when Major League Soccer started in 1996, one of the inaugural franchises was in San Jose. The destination also hosted a WUSA franchise for women's soccer from 2000–2003.
"The growth it did for Bay Area soccer not just in the youth ranks, it was amazing," said Poch, a self-proclaimed fanatic of the game. "I was there in 1994 as a fan where it seemed like the entire Netherlands was in Orlando and Ireland was in New Jersey. We were Brazil's training base in 1994 — their fans took over the Bay Area. It's just an incredible experience that's priceless."
More Than Just 2026
The name recognition that comes from being a finalist to host — let alone to host matches in 2026 — also is invaluable to destinations. Many of the finalists have planned major international club friendlies this summer and could be in line for future club and international soccer events.
"The amount of work that we're doing on the World Cup will not only resonate within the soccer community, but so many other communities to conversations with national governing bodies within the U.S. and international governing bodies," Siegel said.
There could also be the possibility that FIFA will bring some of its other international tournaments like the Club World Cup to the United States in 2025 and have games in various cities as a warmup for the following year.
"It's the ramp up, it's the job creation, it's having Kansas City on this international stage in a way we could never buy," Holland said. "The time required to create this event and all the ancillary events, it would be the largest sporting event that we could ever host."
And with that recognition comes hundreds of millions of dollars in economic impact and a spot in the biggest tournament in World Cup history that could live on for decades.
"We all know the 1994 (World Cup) led to the creation of MLS in 1996 and the impact that's had on the game in this country," Canetti said. "Now, we're really a soccer nation. People can't deny that. To have the World Cup in our nation again, it's going to have a dramatic impact on the MLS clubs and the general growth of the game."