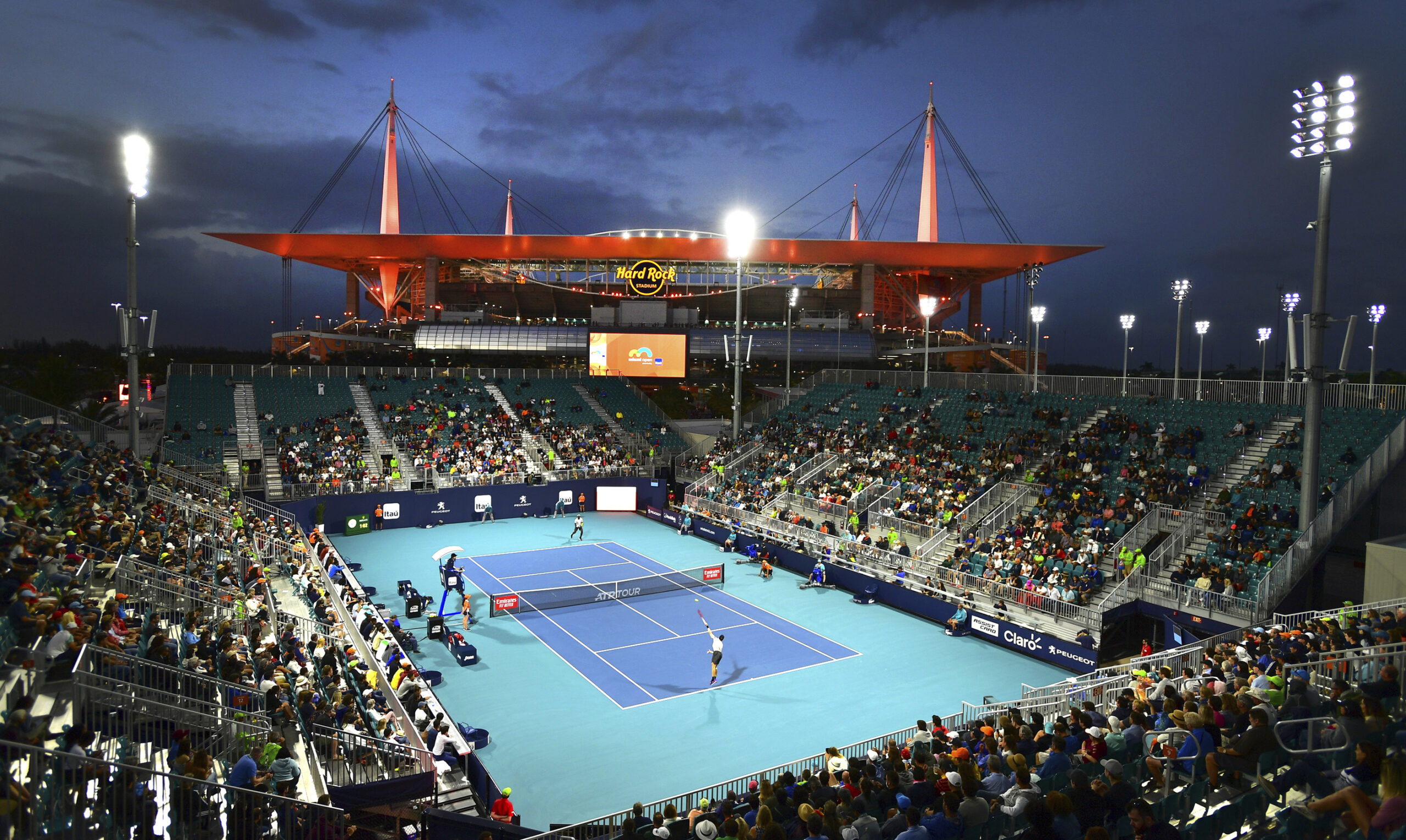 The ATP Tour will expand five tournaments, spotlighted by Cincinnati, over the next three years as well as implement 50-50 profit sharing between players and tournaments starting next year.
Changes approved by the ATP Board include increased prize money under the first phase of its "OneVision" plan that will also aggregate tournament revenue into ATP Media and the tour's Tennis Data Innovations. Players will receive audited tournament financials for the first time and "a ground-breaking 50-50 profit sharing formula will align the interests of players and tournaments in growing the game as partners in success."
Starting next year, Masters events in Madrid, Rome and Shanghai will grow from eight-day competitions to 12 days, in line with Indian Wells and Miami. Beginning in 2025, the Canada and Cincinnati events will similarly expand. Prize money at the five expanded events will increase by more than 35 percent, the ATP said, with draws at those events increasing to 96 players from 56.
The approval of Phase One follows more than two years of consultation with the ATP Board, Player and Tournament Councils and ATP's Advisory Board of industry experts from media and tech. The year-end bonus pool is projected to almost double in the near term and will now be distributed to the top 30 players, up from the previous 12.
"Our sport has huge upside and stands on the cusp of a new era of growth," ATP Chairman Andrea Gaudenzi said. "Fulfilling our potential requires us to be united, pursue new growth opportunities and focus on what matters most: the fans. OneVision gives us a game plan to do just that. Its launch represents a game-changing moment for the Tour and a huge collective effort across our sport. I'm incredibly excited for what's to come."
The ATP Tour said in a release that embracing digital transformation "will shift the Tour away from over-reliance on ticketing." To that end, the tour will combine tournament media rights into ATP Media, the sales, production and distribution arm of the ATP, and the recently formed Tennis Data Innovations, an entity dedicated to the professional exploitation of data, to enable the tour to provide an enhanced experience for fans.
The ATP added that the second phase of its long-term planning is ongoing "with the vision of creating a unified governance structure and operating model across the wider sport." The phase includes discussions between the ATP and WTA Tours, International Tennis Federation and the four Grand Slam tournaments with recent collaborations including the announcement of a joint Netflix series.