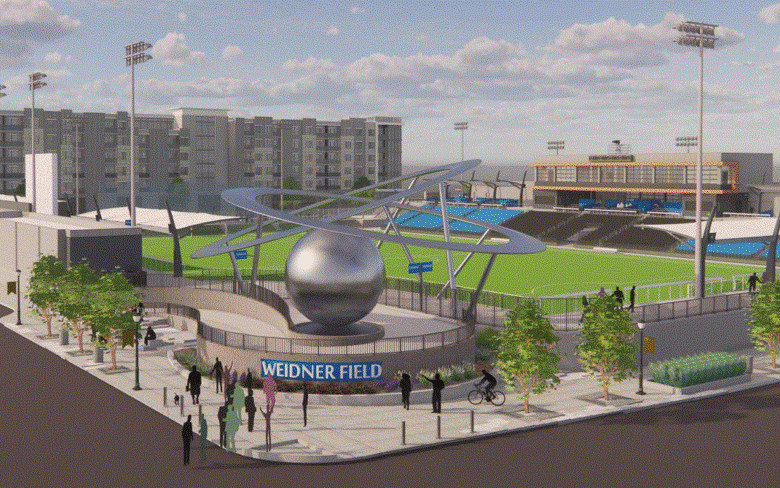 A unique sculpture designed to reflect the pride of Colorado Springs as Olympic City, USA, will be placed at the entrance to Weidner Field, the new home of the Colorado Springs Switchbacks FC.
The sculpture, called 'The Epicenter," will be formally unveiled on April 23. The iconic $4.5 million public art piece will showcase two interlocking rings and weighs more than 164,000 pounds, sitting 65.5 feet in diameter and 35 feet tall.
The sculpture was designed and fabricated locally by Springs Fabrication. More than 20,000 hours went into the project. As a public art piece in southwest downtown, it is a gift to the community from Dean Weidner, founder of Weidner Apartment Homes.
"The re-emergence of southwest downtown Colorado Springs as a place where people want to live, work,and play was a key motivator for me to participate in the repositioning of this once vacant lot," said Weidner. "During the planning for a development that combined walkable character with an engaging urban experience, we realized that investing in the quality of the streetscapes by including public art into the overall design was critical. I look forward to the community being able to connect with and enjoy this new and iconic symbol of this great city."