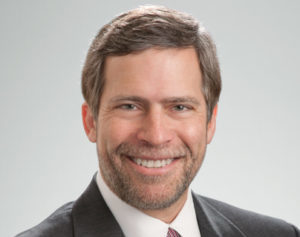 The NCAA Women's Final Four earned its place on the sporting map long ago, but this year's event seemed to secure an even greater prominence. Certainly the sold-out (in advance) venues and rise in television and social media ratings bear that out, but there was also something magical happening in and around American Airlines Center in Dallas.
South Carolina Coach Dawn Staley found redemption with a championship 25 years after she led her University of Virginia team to the Final Four for three straight years (1990–1992) without ever coming away with the trophy. Staley's victory will be one of 2017's great sport stories, but it may not even be the best story of the Women's Final Four. The Gamecocks' victory on Sunday was preceded on Friday night by the greatest upset in NCAA women's college basketball history: Mississippi State stopped UConn's 111-game winning streak and four-year NCAA championship streak on a buzzer beater by the dynamic Morgan William. That victory was akin to Notre Dame's 1974 victory that stopped UCLA's 88-game winning streak, and North Carolina State's victory over UCLA in the semifinal that same year that broke its seven-year title run.
But there is no need to continue to reference the men's game in discussing the women's game. And maybe that was the secret to this year's significance. What gave this women's Final Four enhanced resonance is that it visibly demonstrated that the women's NCAA tournament has its own compelling story lines and its own rich, institutional DNA.
This was the 36th year of the NCAA women's tournament, and that's an intriguing number. It's two generations of 18-year-old freshmen arriving on campus, and the characters in this year's drama have been pivotal in that generational continuity and development. Geno Auriemma of the University of Connecticut, the most successful coach in NCAA women's basketball history, was trying to win a fifth-straight title. Coach Tara VanDerveer of Stanford has two national titles, and she and Auriemma have each been the head coach of the U.S. Olympic team. Staley is a two-time U.S. Olympic assistant coach and was named the Most Outstanding Player in the 1991 Final Four. Vic Schaefer of Mississippi State worked his way up the coaching pantheon to the enviable position he is in today, being the first father to coach his daughter in the Women's Final Four. Fittingly for such a highly competitive tournament and for the transition to a new generation, it was Staley and Schaefer, making their first trip as coaches to the Women's Final Four, who ended up meeting in the final.
The Women's Final Four has all the excitement of the men's but remains more accessible. The buzz around the arena was terrific. The fans who showed up to support each team, and particularly the finalists Mississippi State and South Carolina, were an event organizer's dream. Celebrities got into the act, with South Carolina's own Darius Rucker tweeting his support and Mississippi State alum Dak Prescott enthusiastically cheering on his Bulldogs in person.
The champion Gamecocks basked in the glory. There was no rushing to the locker room to call an agent; no one announcing that she was one-and-done even before she took her shoes off. Rather, 45 minutes after the final whistle blew, the Gamecocks—all of them—were still on the court, celebrating with their supporters. A'Ja Wilson, named the tournament's Most Outstanding Player, was in the middle of it all, as she had been in the final. To have some more fun with numerology, 40 years after Steely Dan's release of the album "Aja," which was the inspiration for Wilson's name, the Gamecocks peaked at No. 1. The album "Aja" made it only to No. 3 on the Billboard charts.
It wasn't just the teams, players, coaches, supporters and venue that fused to showcase such great competition—it was also the scheduling. This is the first time since 2002 that the women's games were played on Friday and Sunday instead of Sunday and Tuesday, and it needs to stay that way. This seemingly self-evident schedule has created a true final eight, with the men's and women's Final Four teams playing over a four-day weekend. But if you insist on comparing this year's Women's Final Four to the men's, be sure to ask a few South Carolina supporters which one they enjoyed more.
---
Bob Latham is a partner at the law firm Jackson Walker, L.L.P., and a World Rugby board member. A compilation of his best columns titled "Winners & Losers: Rants, Riffs and Reflections on the World of Sports," is available for purchase at amazon.com.