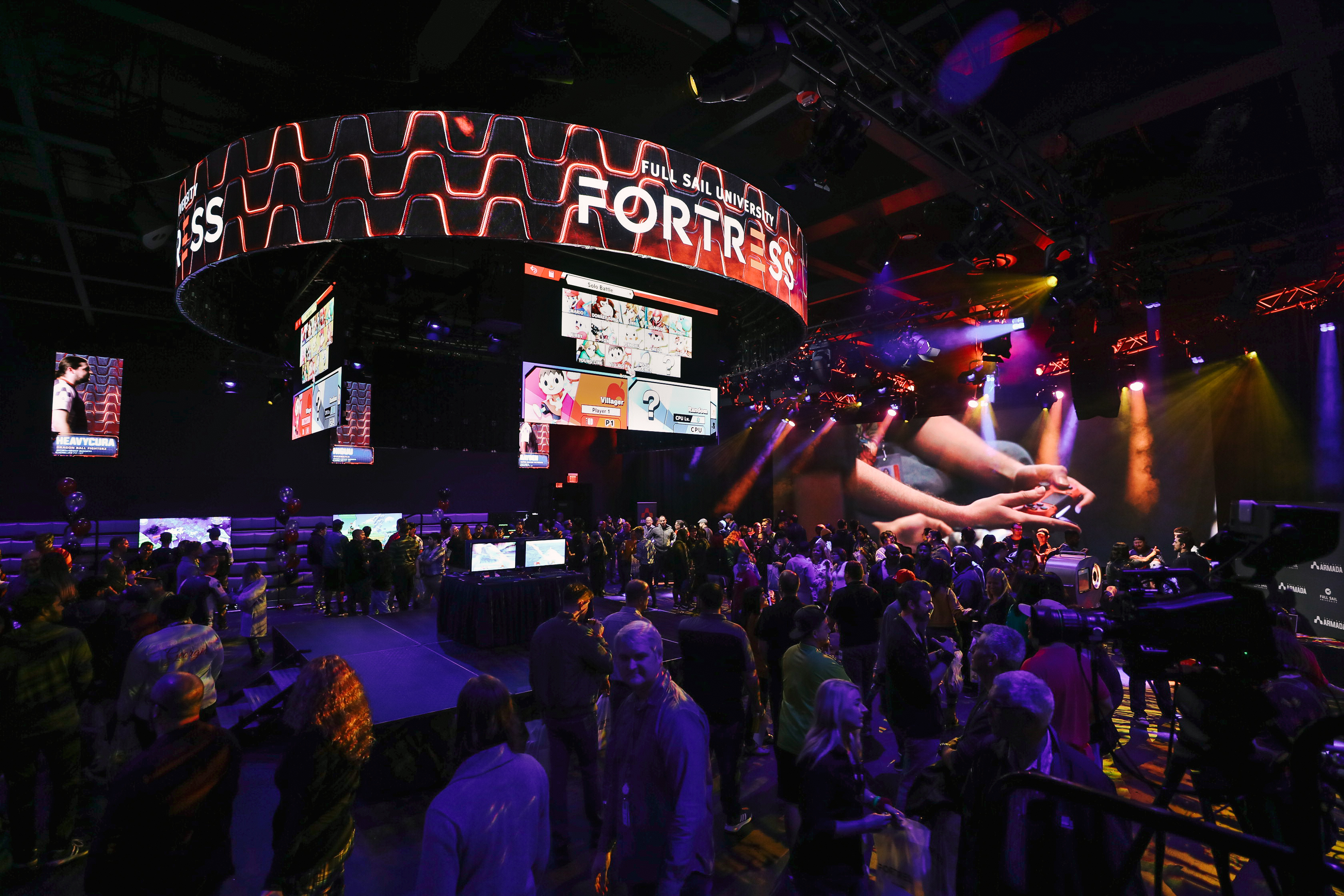 The largest esports arena to be constructed on a U.S. college campus is scheduled to open this month at Full Sail University in Winter Park, Florida. The private, for-profit school has invested $6 million into what it is calling "The Fortress," an arena that will house its Armada esports team. The venue will also host non-esports events, and there have been discussions about using the venue as a testing space for game companies and publishers, as well as a venue for watch parties and concerts.
At 11,200 square feet, the Fortress will accommodate 500 spectators. Features include live-stream equipment, an all-LED lighting rig and a concert-level PA system. The space will accommodate a number of different seating configurations, including a circular setup in which the stage is positioned underneath a circular LED display that hangs from the ceiling, with seating all around the stage.
Bennett Newsome, Full Sail's esports strategist, noted that many esports arenas have a theater-style setup with the stage positioned against one wall and spectators facing the stage. With the stage in the middle of the room, "every seat in the house is potentially the best seat. There's a lot of versatility there based on whatever event you're trying to create," Newsome said.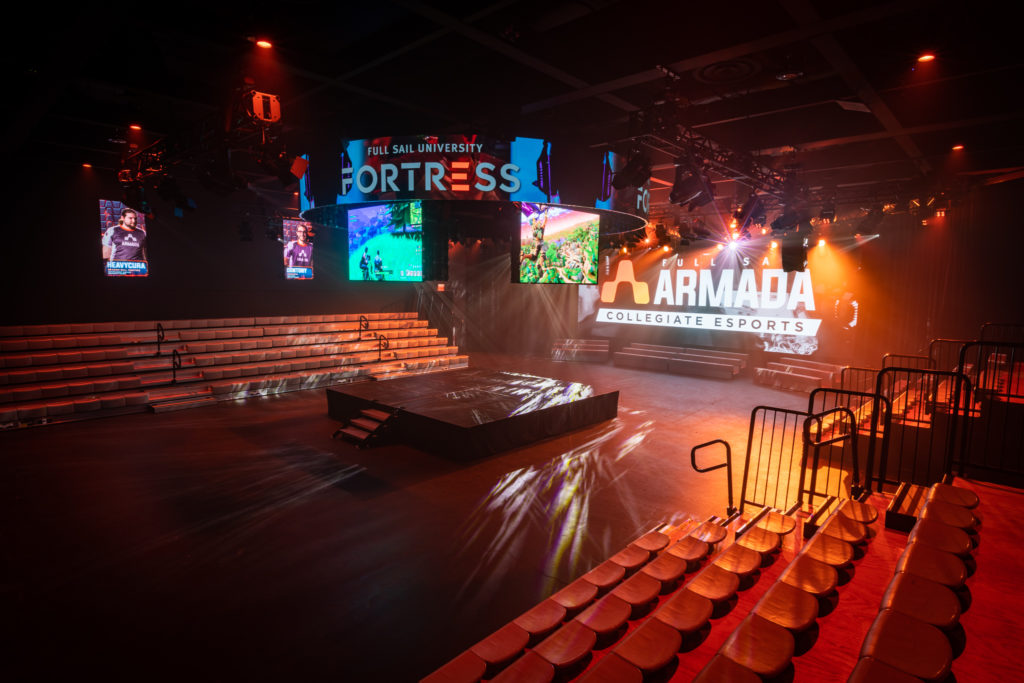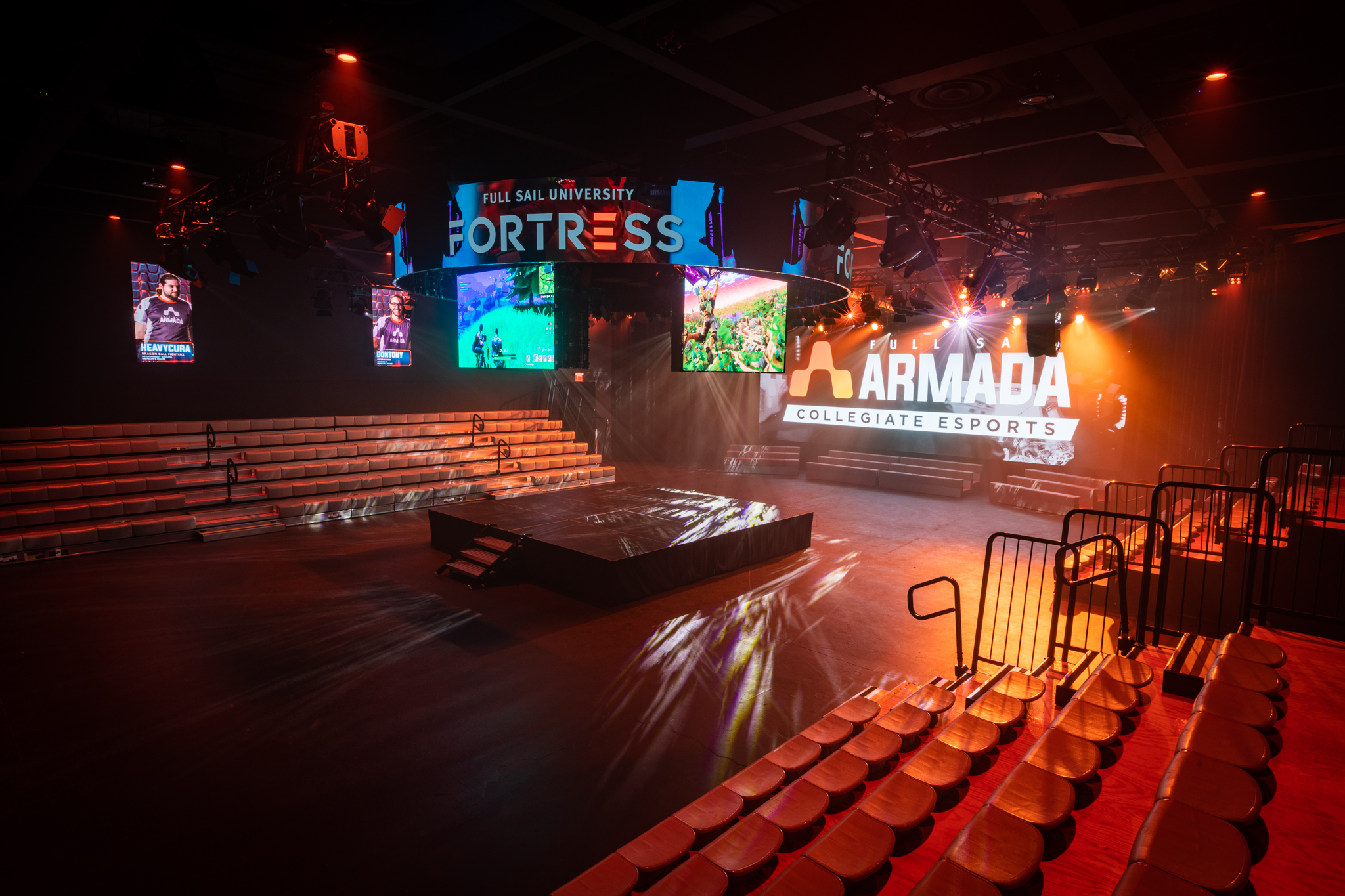 The spectator experience was central to the design of the Fortress. "Whether it's for a collegiate event or a professional event, there is seating for 500-plus spectators to wear their jerseys, pull out their foam fingers and really be a part of the event in the room," said Casey Tanous, director of public relations for Full Sail University. "And there is the capability of the technology in this space to broadcast and stream online as well."
While Full Sail is positioning itself as a leader in the esports collegiate landscape, its main focus is student education. When the Fortress is not being used to host live competitions, it will serve as a classroom for courses in show production, sports marketing and sportscasting. Full Sail offers degree programs that draw upon elements of esports, so selecting esports as its only varsity sport made sense.
"We've had graduates who are out working in esports, who have careers in esports, which is something that not a lot of schools can say," Newsome said. "With that being said, we really wanted to focus on continuing to build these opportunities for our students. From a competitive standpoint, it's just something that really makes sense with all of the types of degrees that we offer."
Full Sail is hoping that the Fortress will pave the way for new opportunities and partnerships. "We have a forward-facing facility as well as the community and audience that supports the esports industry like none other," said Josh Mora, Full Sail's executive director of strategic partnerships. "We're a perfect place to partner for those that want to experiment and help us try to define this space."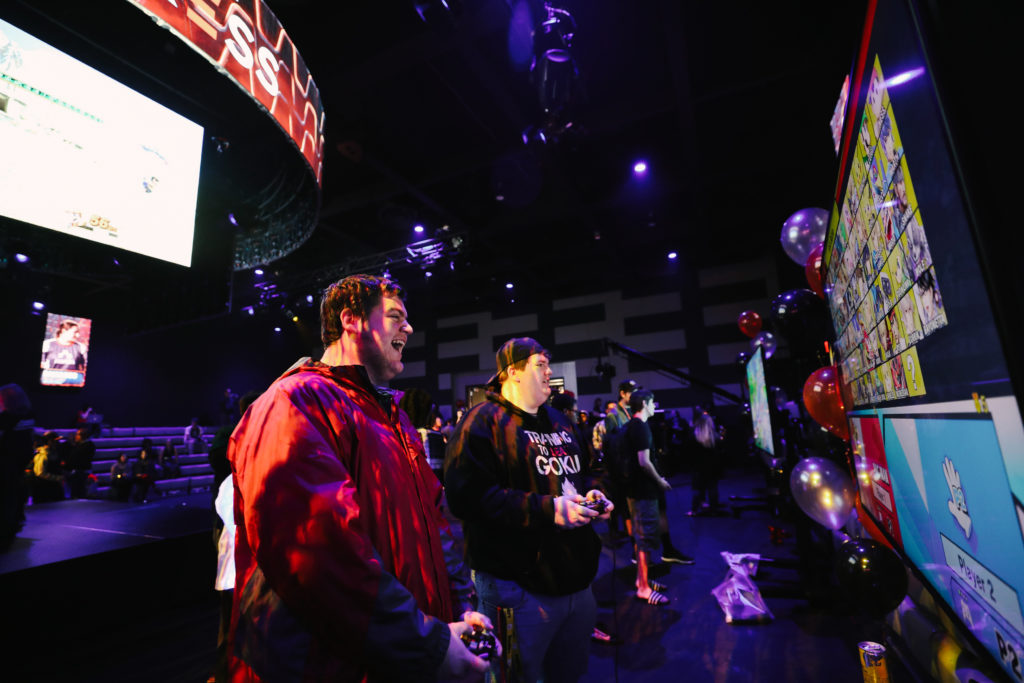 Full Sail already has one partnership under its belt with the recent announcement of a multiyear deal with the NBA 2K League's Magic Gaming. The agreement will make Full Sail the exclusive university partner of Orlando-based Magic Gaming. Full Sail will have prominent exposure on Magic Gaming's home court, and there will be opportunities for collaborative digital content to be displayed at the team's practice studio as well as the Fortress. Both Full Sail and Magic Gaming will also work to bring esports events to the greater Orlando area.
The ribbon-cutting of the Fortress will coincide with Full Sail's 40th anniversary celebration, timed around its annual Hall of Fame Week May 19–23.