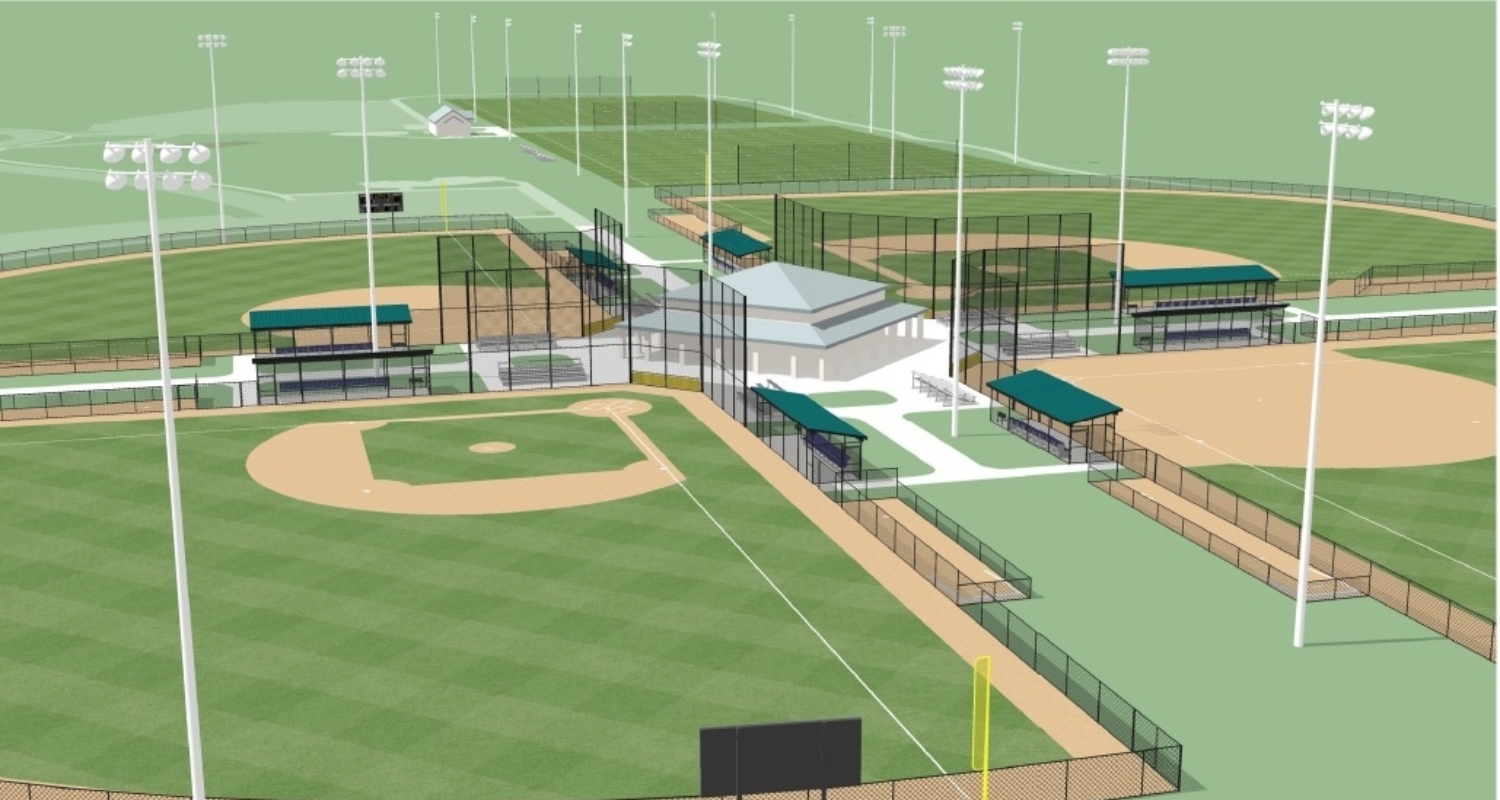 The Meadows Sports Complex opened in Abingdon, Virginia, with 34 acres devoted to a sports facility and community park that community leaders hope will attract traveling youth and adult sports teams in baseball, softball, soccer, football, lacrosse, and more.
The complex offers four baseball fields of various sizes with fencing, lighting, and scoreboards. The diamond field distances can be changed with the use of temporary fencing, along with the ability to adjust the distance between bases to accommodate softball or baseball. The fields are equipped with a press box and private meeting space for officials.
The Meadows also offers two multi-purpose fields that are regulation-size soccer fields, as well as a multi-purpose field that is half the size of a standard soccer field. Other amenities include an ADA-accessible playground, a walking track around the perimeter of the complex that has access to the Virginia Creeper Trail, picnic areas and lighted parking lots.
First Bank & Trust Company contributed more than $45,000 in support of the complex and was recognized during the event. The bank's support includes a $40,000 sponsorship over five years and a $5,370 contribution to the Enhance Abingdon Foundation, which will assist in maintaining The Meadows.