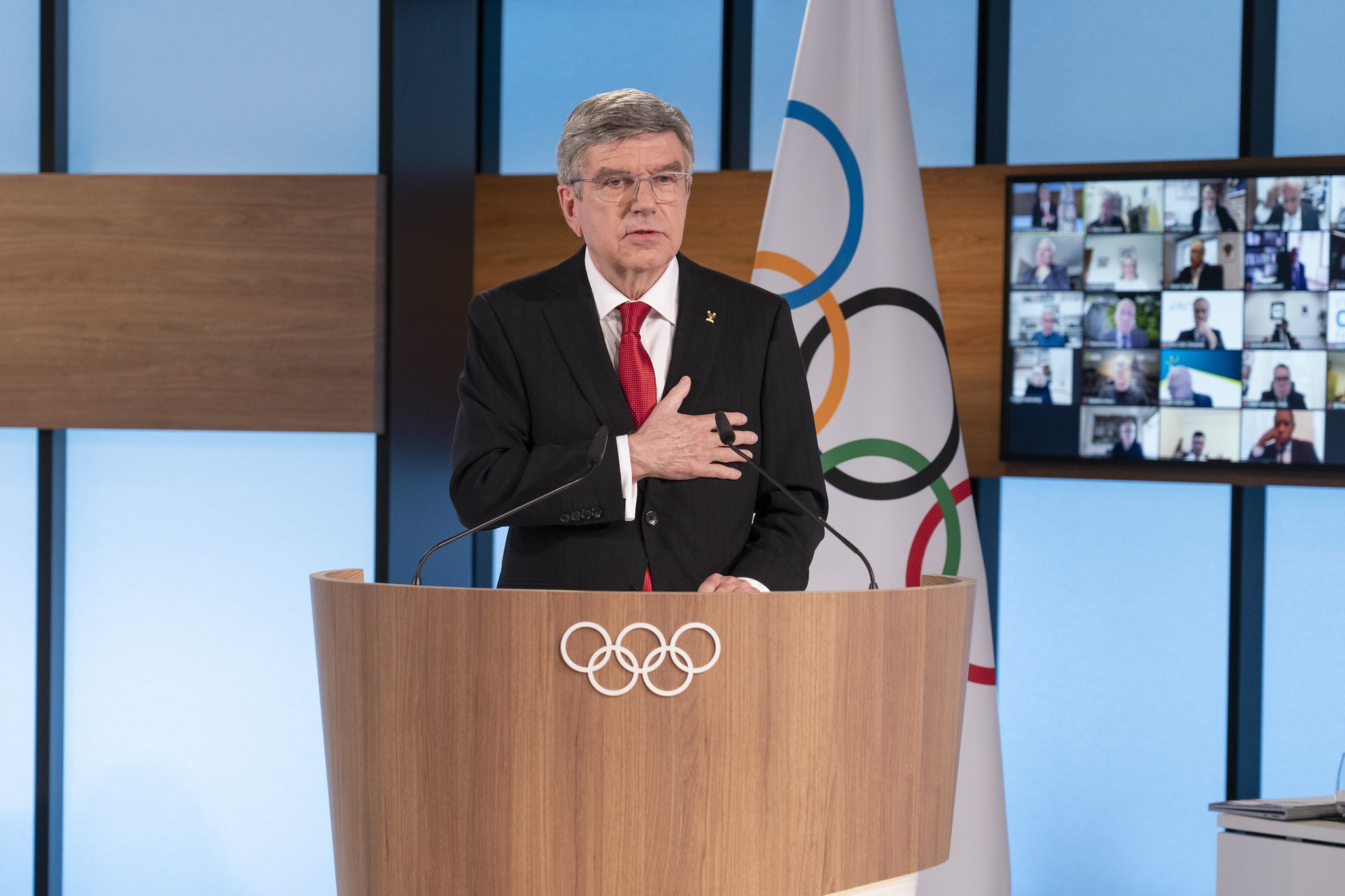 Thomas Bach has been re-elected to another term as president of the International Olympic Committee, a term that will begin at the conclusion of the Tokyo Olympic Summer Games and conclude in 2025. Bach, who ran unopposed, was re-elected on a near unanimous vote with only one objection.
Bach's background in the Olympic movement traces back to the 1976 Olympic Games in Montreal where he won a gold medal on the foil fencing team from Germany. He was elected president of the IOC in 2013 for an eight-year term.
"Thank you very much from the bottom of my heart for this overwhelming vote of confidence and trust," Bach said. "For me, this is even more overwhelming considering the many reforms and the many difficult decisions we had to take, which affected all of us."
Bach is credited with launching several reforms during his time in office including Olympic Agenda 2020, which among other things reformulated the process for how cities bid to host the IOC's events, including the Olympic Games and the Youth Olympic Games. He has also led the organization through the challenging past year that included the postponement of the Olympic and Paralympic Summer Games in Tokyo.
"We learned during this coronavirus crisis, the hard way, that we can live up to our Olympic slogan 'faster, higher, stronger', in sport and in life, only if we are working together in solidarity," he said. "Therefore, I would today like to inspire a discussion — a discussion with you and everybody interested in the Olympic community – on whether we should not complement this slogan by adding, after a hyphen, the word 'together': 'Faster, higher, stronger — together.' This could be — from my point of view — a strong commitment to our core value of solidarity, and an appropriate and a humble adaptation to the challenges of this new world."
As an athlete, Bach also won two gold medals with the German foil fencing team at the World Championships in Montreal in 1976 and in Buenos Aires in 1977. He was a founding member of the IOC Athletes' Commission in 1981, remaining there until 1988. He became an IOC member in 1991 and sat on the IOC Executive Board between 1996 and 2013. He served as IOC vice president from 2000 to 2004, 2006 to 2010 and from 2010 until his election as IOC president.