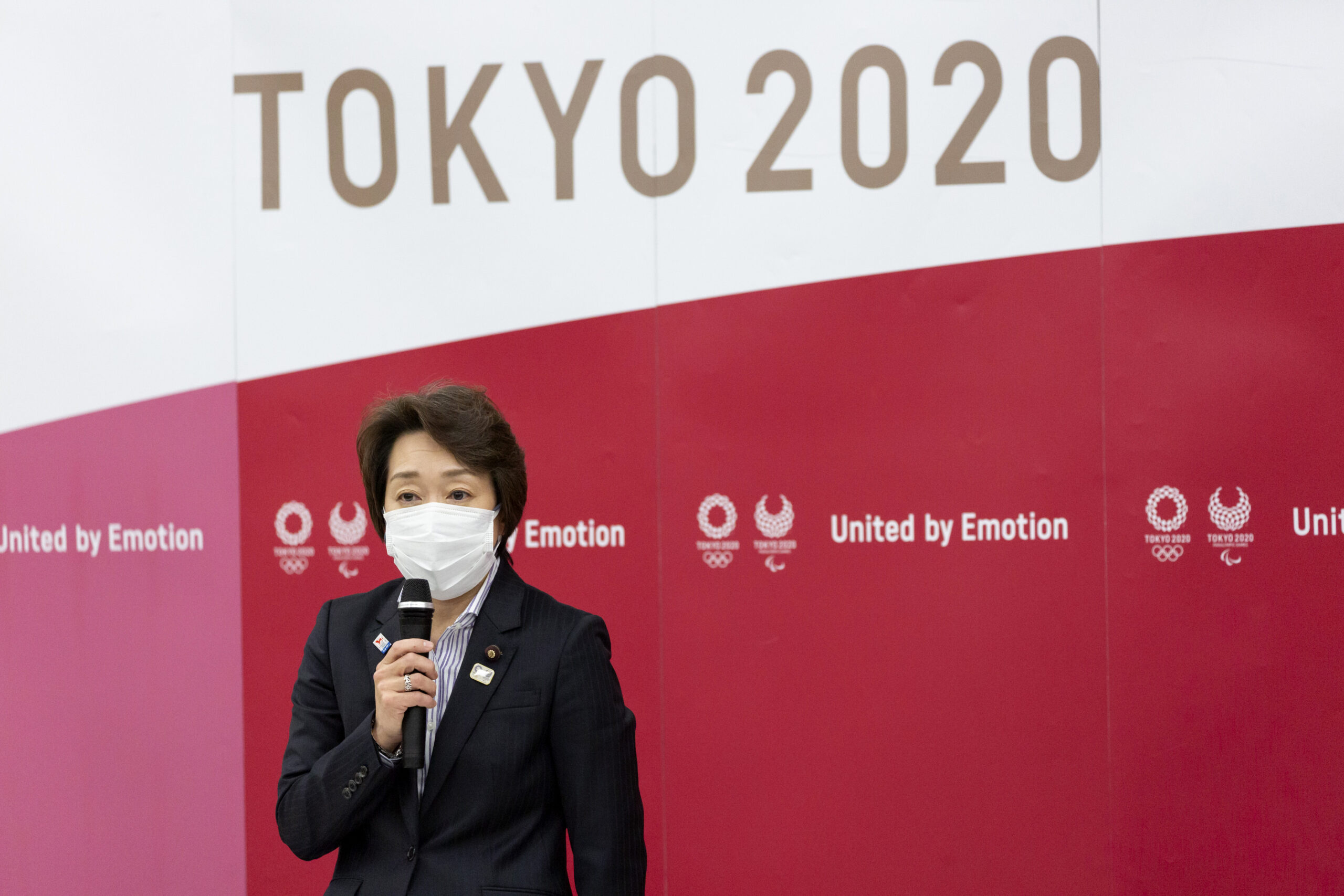 For every Olympian feat of power and grace, videos and photos not only capture the moment of the athlete. Oftentimes, they capture spectators reacting to those moments. Whether it's the barrage of flashes at the start of a 100-meter run or the phones that are held up to capture a gymnast's tumbling run, those memories are made because of the whole atmosphere, not only the athlete.
The ability for that to happen at this year's rescheduled Olympic Summer Games in Tokyo is looking less likely by the day.
Tokyo 2020 President Seiko Hashimoto has said she wants a decision on whether to let in overseas spectators before the start of the torch relay on March 25. The Mainichi newspaper reported recently that foreign fans will not be allowed; that report was followed by another by the Kyodo news agency on Tuesday, confirming the Mainichi report and saying that the opening ceremony for the March 25 torch relay would also be held without spectators.
"Welcoming everyone globally and having a full audience is something we wish we could do," Hashimoto said last week. "But health-care conditions in Japan have to be well prepared. Otherwise, some people may come as spectators and cause harm."
As the International Olympic Committee meets this week for its 127th Session, it appears an answer may not be imminent. Earlier in the week, an Olympic spokesman said a decision will likely come by the end of the month.
And at a press conference Wednesday shortly after he was elected to a new term as IOC president, Thomas Bach said no decision has been made but that when it comes, it will be the result of conversations with all involved, including, of course, the organizing committee in Tokyo.
Asked to respond to a report that Japanese officials may be open to foreign spectators invited by Olympic sponsors, Bach said: "We are standing shoulder to shoulder with our Japanese partners and friends. We are supporting them without any reservation."
Tokyo 2020 will provide an update on Games preparations to the IOC on Thursday, where more information may be forthcoming.
While the decision to potentially ban foreign fans from the Olympic Summer Games can be understandable given the concerns of the Japanese public and the still-evolving matter of COVID-19's spread throughout the world, a loss of spectators would undoubtedly be a massive financial hit throughout the country's economy.
The delay from 2020 to 2021 cost the Tokyo organizing committee a reported $2.8 billion. A recent Fortune article cited Katsuhiro Miyamoto, an honorary economics professor at Kansai University, saying Japan's economy will suffer a $22 billion shortfall if spectators are banned with a $13 billion shortfall even if the stands are half-full.
This year's rescheduled Games will cost at least $15.4 billion, more than double what the organizers estimated when they won the bid in 2013. A full cancellation of the event — something that the IOC and Tokyo organizers say is not an option this summer — would be billions more in losses for both the organizing committee and also the IOC, which earned roughly $1 billion in worldwide TV rights for the Olympics.
Economic consequences aside, there appears strong appetite within the Japanese public to not have foreign fans attend. Already with a majority polling against having the Olympics proceed this summer, a Yomiuri newspaper poll recently showed 77 percent of respondents were against allowing foreign fans to attend, versus 18 percent in favor. In the poll, 48 percent said they were against allowing any spectators into venues.
Given the doubts within her own country about the Games' prospects, Hashimoto has begun holding weekly news conferences hoping to win over the public. The Olympics open July 23, followed by the Paralympics on August 24 with tens of thousands of Olympians, Paralympians and more coming to Tokyo.
"The situation around coronavirus doesn't go easy on us," Hashimoto said. "I understand there are a lot of people in Tokyo and in Japan who have concerns about the games in Tokyo this summer. I'd like to share my thoughts and alleviate some of those concerns."