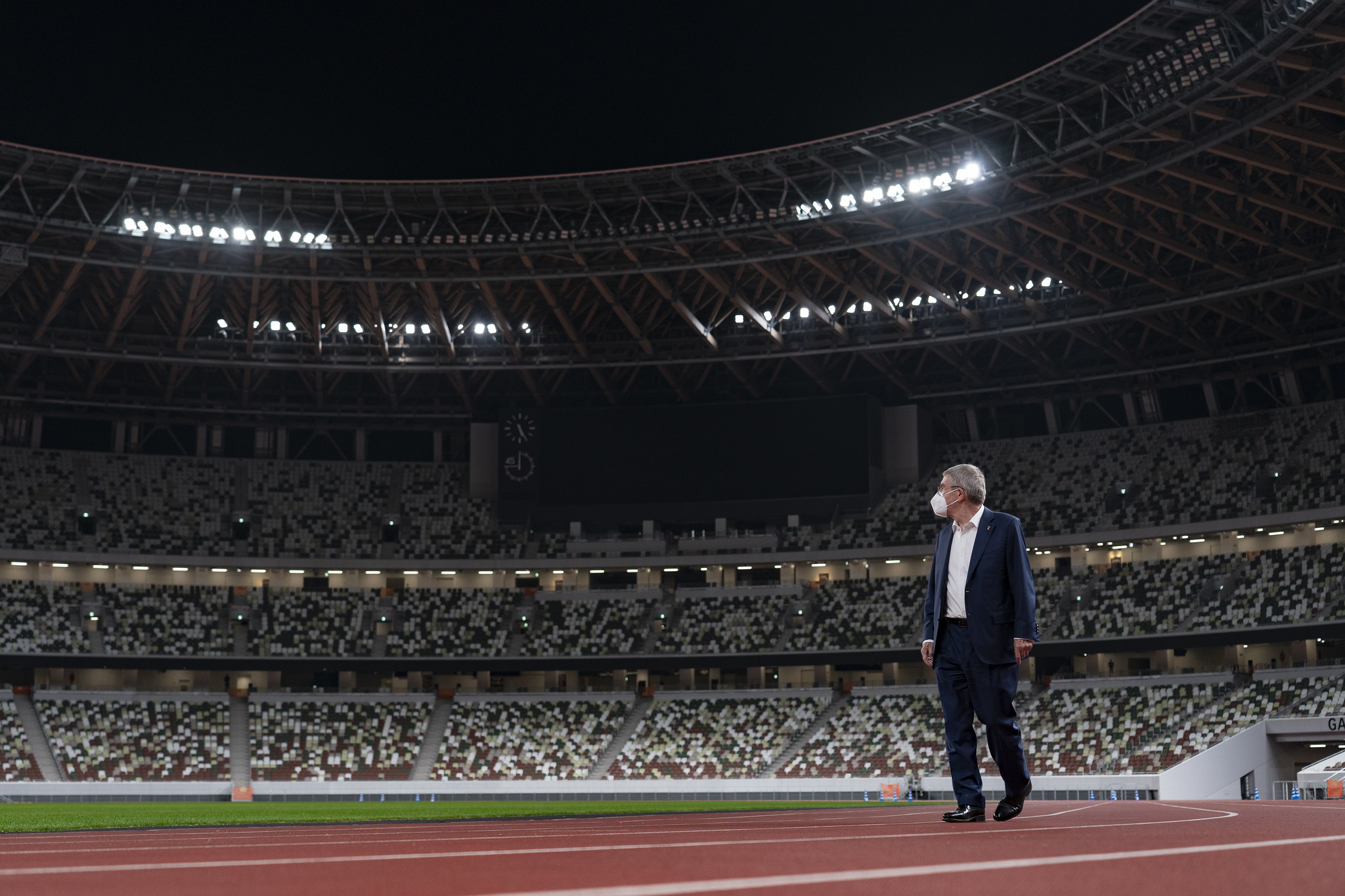 One of the last remaining logistical hurdles for organizing the Olympic Summer Games has been settled: Japanese spectators will be allowed to attend.
With 32 days to go until the Opening Ceremony on July 23, the International Olympic Committee, the International Paralympic Committee, Tokyo 2020 and the governments of Tokyo and Japan announced June 21 that venues will be allowed to be filled to 50 percent capacity, or 10,000 spectators, whichever is smaller.
Stakeholders including sponsors and sporting federation officials will not be counted toward the attendance total, according to organizing committee CEO Toshiro Muto. Japanese media reported that up to 20,000 people might attend the opening ceremony, over and above athletes.
Even then, spectators will face limits in the venues. Masks will be required at all times; speaking in a loud voice or shouting will be prohibited; and visitors will be expected to leave venues in a staggered manner. Spectators will also be requested to travel directly to venues and return home directly, and to take all necessary precautions when moving between regions around the venues.
COVID-19 positivity rates have been on the decline in Japan in recent weeks, allowing for the parties to permit local fans to attend. Foreign spectators, however, will remain banned from the event, a decision that was made months ago.
The official announcement came a few days after Japanese media reported that the decision to allow fans had been made, only for the top medical adviser to Japan's government, Dr. Shigeru Omi, to recommend that fans not be allowed. Emergency measures in Tokyo and other prefectures were lifted on Sunday.
"We believe the risks of infections inside venues would be lowest by holding the event with no fans," Omi said in a report, which was compiled by a group of 26 experts led by Omi, a former World Health Organization official.
But in their statement allowing spectators, organizers said they will re-evaluate the terms should rates go up before the Games begin. "In the event that a state of emergency or other priority measures aimed at preventing infection are implemented at any time after July 12, restrictions on spectator numbers at the Games, including non-spectator competitions, will be based on the content of the state of emergency or other relevant measures in force at that time," organizers said.
Leaders at the U.S. Olympic and Paralympic Committee said they were confident that allowing spectators would have no impact on their athletes competing at events in terms of their exposure to COVID-19. "I don't think we have a high degree of concern about that," said USOPC Chairwoman Susanne Lyons. "And we're pleased that some of the Japanese people will be able to take advantage of this opportunity."
The U.S. will have its own training site in Japan to isolate its athletes, a measure typically taken at past Games but that officials said was even more important this time around given the conditions. Still, Lyons said the USOPC has been tracking information in Japan and feels its delegation can travel safely to compete.
"The cases in Japan, if you look at the heat map, despite the fact that their vaccination levels are very low, they really have very good numbers right now," she said. "They are comparable to where I'm at in San Francisco. What they're putting in place are a lot of good precautions."
Parties in Japan will also consider cancelling or reducing the scale of any live sites and public viewing events to minimize the movement of people, review any other Games-related events and establish new safe and secure ways of cheering and supporting the athletes.
Muto said 3.64 million tickets were already sold to Japanese residents, 900,000 more than the seats likely to be available. That will mean a lottery to see who can attend.
Tokyo organizers expected about $800 million in ticket revenue but Muto said the actual figure would be no more than half that. Any shortfall will have to be picked by some Japanese government entity.
Details on the Paralympic Games, which begin in 64 days, will be made by July 16.