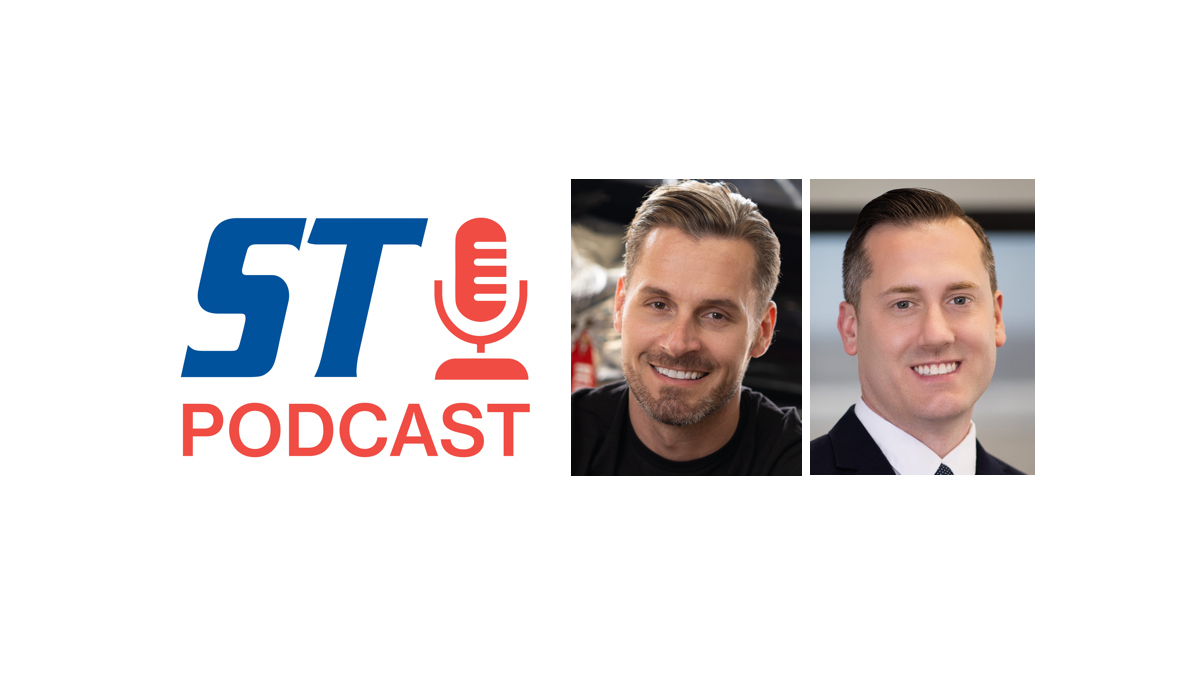 At 37 years old, Travis Shumake may be new to drag racing as a driver, but he's definitely not new to the sport. His late father, Tripp Shumake, was the winner of multiple NHRA titles and his mother, Susie Shumake, is a member of the Arizona Drag Racing Hall of Fame for her contributions to the sport. But it wasn't until recently that Travis decided he wanted to give it a go behind the wheel. And he is doing so in full knowledge that when he hits the pavement at Heartland Motorsports Park in Topeka for the Menards NHRA Nationals, he will become the first openly gay driver on the circuit. It's a milestone he doesn't take lightly and one that he is hoping will spark new conversations among the sport's fans base, which over the years has leaned conservative. But his story isn't the only one that may spark new conversations.
Shumake's car, a 24-foot, 4,000-horsepower nitromethane-burning, rainbow-colored drag racer, will be sponsored by and feature the branding of Visit Topeka, the city's convention and visitors bureau. As you'll hear from Visit Topeka president Sean Dixon, who joins the conversation, the convention bureau is looking to promote itself as open to all visitors and will be using the sponsorship to promote the upcoming and inaugural Pride Kansas, a statewide pride festival that will be held in Topeka, September 17–24. For Visit Topeka, backing Shumake isn't just a sports sponsorship play. It's a play for new visitors and an effort to promote the city as welcoming to the LGBTQIA+ community.
In this conversation, we talk drag racing, Shumake's journey to the circuit after being around the sport his whole life and how a convention bureau is looking to change perceptions by going all in on a sports sponsorship deal that it hopes will attract new visitors to the Kansas destination.
Among the topics discussed in this episode:
Travis Shumake's family history in racing (4:09)
Why he decided to race professionally (6:30)
Why he chose the Topeka race to make his debut (9:40)
The importance of the Menards Nationals to Topeka (10:54)
The evolution of Pride Kansas (12:30)
How Travis Shumake views his milestone as the first openly gay driver (14:22)
How Visit Topeka hopes to spark a new conversation about the destination (16:00)
The importance to Shumake of a convention and visitors bureau as a sponsor (18:07)
Is Shumake expecting any resistance from fans of drag racing (19:37)
How involved Visit Topeka has been in other sports sponsorships (20:32)
Shumake's expectations for the race (23:09)
.
This episode is brought to you by: