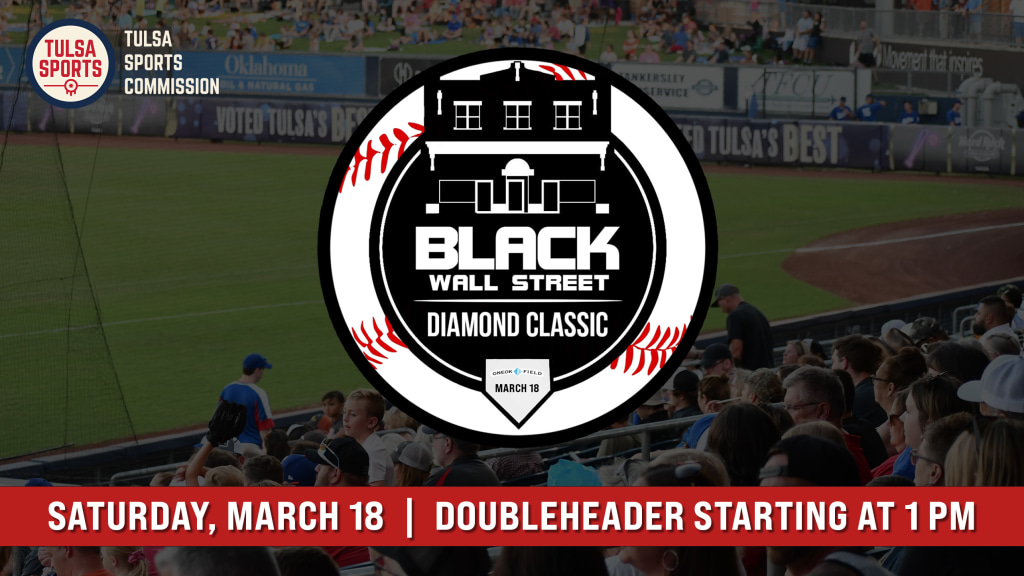 The Tulsa Drillers have announced that Philander Smith College and Dillard University will meet in the inaugural Black Wall Street Diamond Classic. The teams will play a doubleheader at ONEOK Field on March 18.
Hosted by the Tulsa Drillers in partnership with BCSG 360 and Tulsa Sports Commission, the Black Wall Street Diamond Classic is a special HBCU baseball event slated to take place annually with participating teams changing each season.
Philander Smith College is located in Little Rock, Arkansas, and was founded in 1877. Dillard University is in New Orleans and was founded in 1930, and has incorporated institutions dating to as early as 1869. Both schools compete at the NAIA level as members of the Gulf Coast Athletic Conference.
"We can't wait to have these out-of-town visitors — many coming to Tulsa for the first time —in town to experience our city from historic sites like the Mabel B. Little House to present-day gems like Wanda J's and the world-class Greenwood Rising," said Renee McKenney, senior vice president of tourism for the Tulsa Regional Chamber and president of Tulsa Regional Tourism. "We encourage locals to make these students and families feel at home during their visit and join us at ONEOK Field for a fantastic day of baseball."
The doubleheader will consist of two seven-inning games with tickets ranging from $10-15. In addition to the games, there will also be a college fair taking place within the stadium.
"It is an honor to welcome Philander Smith College and Dillard University to Tulsa for the inaugural Black Wall Street Diamond Classic," Tulsa Mayor G.T. Bynum said. "The Black Wall Street Diamond Classic is a wonderful opportunity for new, vibrant audiences to discover the legacy of the Historic Greenwood District and other Downtown businesses."