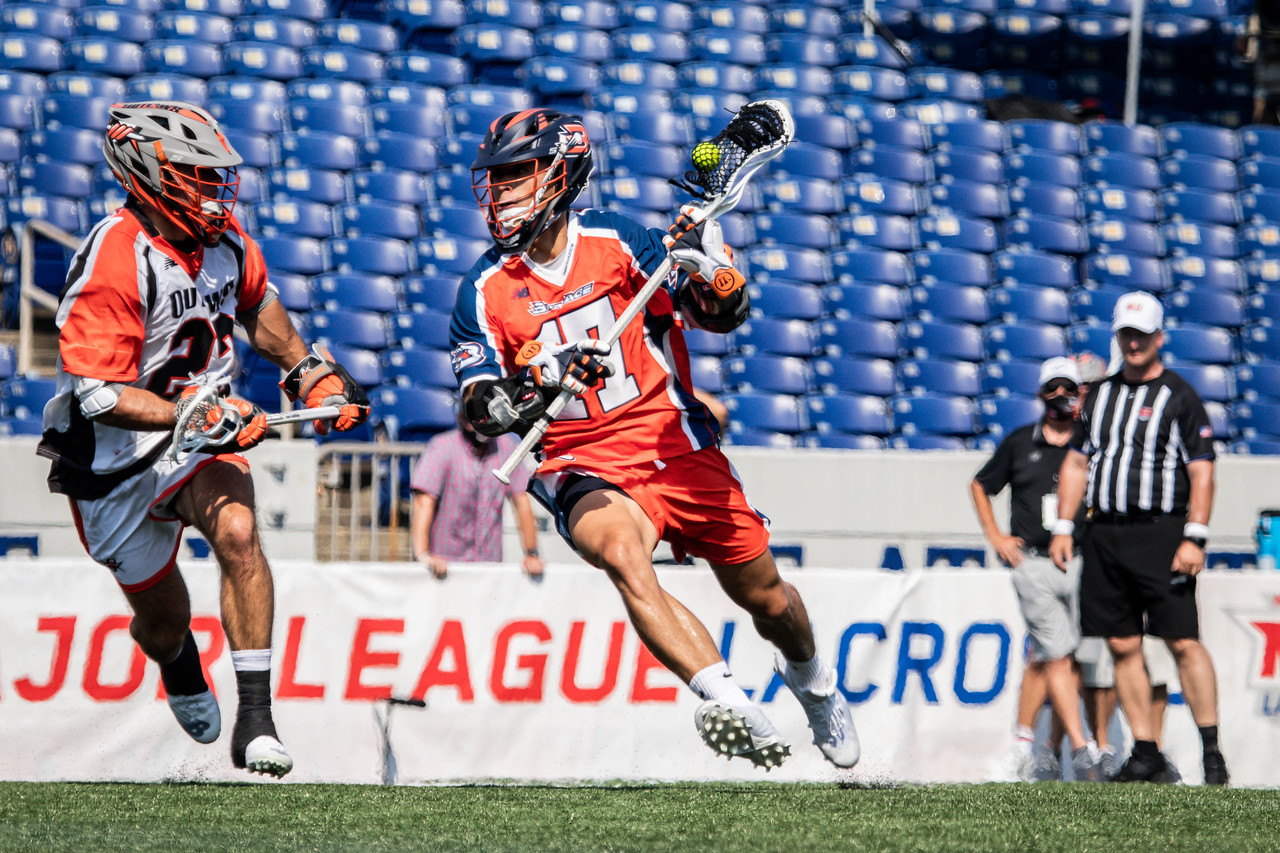 The two largest outdoor professional lacrosse leagues have announced a merger, with future seasons existing under the Premier Lacrosse League brand.
The merger of the upstart PLL with Major League Lacrosse, which just completed its 20th season, is a significant development in the future of the outdoor version of the sport at the professional level. When PLL launched in 2019, it took many of MLL's players with it as it tried a new concept where the league's seven teams played as part of a tour through a dozen cities. MLL, which once featured a robust lineup of teams, played its pandemic-abbreviated last season with six franchises.
As part of the merger, the PLL will expand to include the MLL Boston Cannons as the league's eighth team, which will be rebranded as Cannons Lacrosse Club. The PLL will also retain the rights to all of the former MLL teams for future expansion consideration.
"This merger only benefits the future of the game, for it combines the history of professional lacrosse with an innovative approach that has already accelerated the game's growth," said MLL Commissioner Sandy Brown. "Further, the major market commercial opportunities are at their infancy. The runway for a combined effort is robust."
The two leagues have created an internal team that will oversee the transition, including front office, team and player orientation; the creation of a 2021 season schedule, which will include events in former MLL team markets; and a long-term plan to develop youth lacrosse players in historical MLL communities.
"The PLL and MLL partnership is a massive step forward for professional lacrosse," said PLL co-founder and CMO Paul Rabil. "Merging the two organizations and removing some of the challenges that athletes, sponsors and fans faced will undoubtedly advance the game forward. This one's particularly nostalgic for me and a number of PLL players given that we began our careers and played in championship games with MLL prior to the PLL's launch. Today and forever we share in that history and continue to build the future of pro lacrosse together."