Last season, Major League Lacrosse staged events over a longer period of time than typical—ending its season in October instead of Labor Day—in an effort to get lacrosse fans even more aware of the product that has allowed the league to reach its 20th season.
This year, the league wrapped a week-long tournament at one venue that likely will end up serving as the entire season. Welcome to professional sports in the COVID-19 era.
The story of how MLL competed in its own bubble in Annapolis, Maryland, is a look into how leagues and event organizers at all levels are operating and putting their product on the field in as safe a fashion as they can. Here are five takeaways for event organizers from Major League Lacrosse, which finished its abbreviated season July 26, came to be.
1. Rely on Your Personal Networks
Before the start of the year, MLL Commissioner Sandy Brown had expected the 20th season of MLL to begin around Memorial Day with its traditional finish around Labor Day. But when that became unrealistic in March as sports began to shut down and shift, Brown began to shift his thinking as well.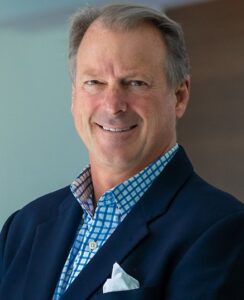 "We went through numerous iterations of models to come up with where we are now," he said by phone during a break in the action from Navy–Marine Corps Memorial Stadium, which hosted the league's six teams in a tournament that began July 18. "The first order of business was to come up with a very rigorous return-to-play protocol."
That process, of course, included numerous internal discussions with players, owners, league staff and medical professionals. But perhaps as important to Brown was working his connections from more than 20 years of leadership in sports. Before joining the league in 2018 as commissioner, Brown had a lengthy career as a television executive, serving as president/CEO of One World Sports and as president of Univision Sports. He also had experience working international television interests for the NBA.
In crafting MLL's strategy, he consulted with NBA Commissioner Adam Silver, National Lacrosse League Commissioner Nick Sakiewicz and new National Women's Soccer League Commissioner Lisa Baird, among others, on the plans they had in place for their leagues. (The NBA resumes its season July 30 in Orlando, the NWSL wraps up a weeks-long tournament in Utah as well this weekend and the NLL has canceled the remainder of its 2019–2020 season with eyes toward next year.)
"This whole thing has been a collaborative effort among all the professional leagues," Brown said. "We really work closely to share the mousetrap, so to speak. We're all learning from each other. That's one positive that has come from this."
2. Lock Down Your Plan and Implement It
Eventually, the league came up with its final plan, which has been a tournament staged entirely at Navy–Marine Corps Memorial Stadium in Annapolis, which serves as the regular-season home to the Chesapeake Bayawks, the league's reigning champions. Each team is playing each other once for five games total, with games aired on ESPN+. (The July 19 matches appeared on ESPN2.) The July 26 finals were broadcast on ESPN.
The plan drawn up called for all players and coaches to be tested for COVID-19 before traveling to Annapolis to compete. "The protocol began with a swab test, which was required of every one of the players and everyone who sets foot in any part of Navy­­­–Marine Corps Stadium," Brown said. "We need to know who they are and they have to have a documented negative test."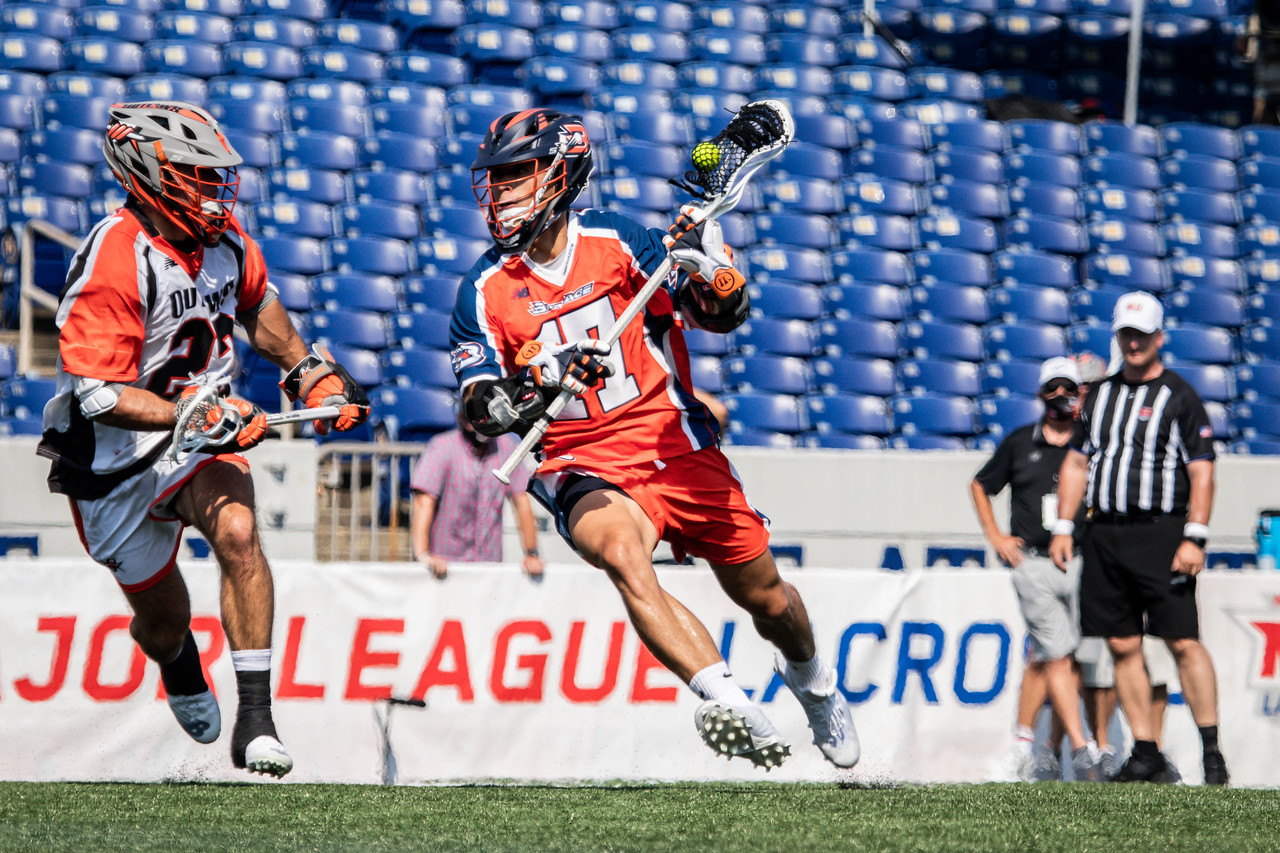 Once on site, all tournament participants reported to the Westin Annapolis, about one-quarter mile from the stadium, for a quarantine period. (The league has taken over about 85 percent of the hotel.) From the start of the tournament, those players, team and league officials were confined to the hotel property when they were not at the stadium for competition. "Movements are limited from the hotel to the stadium," Brown said. All personnel then received temperature screenings twice per day throughout the tournament.
The protocols proved necessary during the event's final weekend, when the semifinals on July 25 had to be canceled after a player on one of the teams scheduled to compete tested positive for COVID-19. The player had approached his team's medical staff the night before with potential symptoms. When the positive test came back, all players were placed into quarantine and contact tracing determined those players most at risk. After receiving the results, each team made its own decision independently about participating, resulting in the semifinals being canceled and the finals taking place between the two remaining highest-ranked teams.
In addition to the health protocols, all meals and hospitality took place in the host hotel. Players dressed in their rooms for competition and then were taken by bus to the stadium for competition, eliminating the need for the use of locker rooms at the venue. The hotel was close enough that players could also walk if they choose. Brown himself biked to the venue.
3. Get Early Buy-In from Participants
As the protocols were being established, Brown said a key was communicating with players. Having player buy-in, he said, was essential for a process that by its nature is out of the norm in a typical year.
"We've been here almost a week and I think the players have been very professional," he said. "I told the players before we set up that at no time in your MLL career will your professionalism be tested to this degree. And these guys have completely stepped up and been model players across the board. I couldn't be happier about it."
The condensed schedule had teams playing five games in six days, something professional players had not done since their days as youth. Add in heat and humidity and the schedule required players to be in their best shape.
While the league was able to close off locker rooms at the venue for use, it did install 12 ice baths on site for players to use immediately after competition. "We're making sure we're giving them the comforts and the proper hydration," Brown said.
4. Take Advantage of What You Can Control
One of the key reasons MLL chose the last week of July  to compete has to do with television, something with which Brown is intimately familiar. While the league can't control the spread of the virus or the weather conditions, officials knew they could at least take advantage of a rare window for national exposure, especially at a time of pent-up demand for live sports from fans inside and out of the sport looking to view competition.
The finals on July 26 gave the league considerable exposure on ESPN. With Major League Baseball starting  and the WNBA, NBA and NHL around the corner, Brown knew the window was now for the league to take advantage of the schedule.
"That was a big consideration for us," Brown said. "If we had decided to do this in August, we would have gotten lost in the fray with so many other things. This truly gives us an opportunity to showcase the league in a manner it hasn't been in the past."
The league also benefited from exposure on the ESPN+ platform through a multiyear deal with the network. "ESPN has been the leader in this space for the last 40 years and they do an off-the-charts job in terms of production," he said.
5. Work Closely With Your Host Locations
MLL didn't end up in Annapolis by accident. While other leagues are using Florida or Utah, among other locations, for their bubble concepts, MLL is the first professional league to do so in Maryland. The sport has always been strong in the mid-Atlantic in terms of fandom and participation. But helping matters were not only the presence of one of the league's most successful teams in Annapolis but also a long relationship with the Maryland Sports Commission, the statewide sports marketing effort. The league's chief revenue officer has his offices in the same Baltimore building that houses the sports commission.
Terry Hasseltine, executive director of the Maryland Sports Commission and vice president of marketing and communications for the Maryland Stadium Authority, said he was in discussion early on with MLL CRO Mark Burdett about the use of the Annapolis site. "As he and I were going back and forth, he pitched this idea to me: 'What would you think if MLL played its entire season in Annapolis? Do you think there'd be an appetite for it?' I said, 'Yes.' We helped behind the scenes to make sure they could get off to a good start."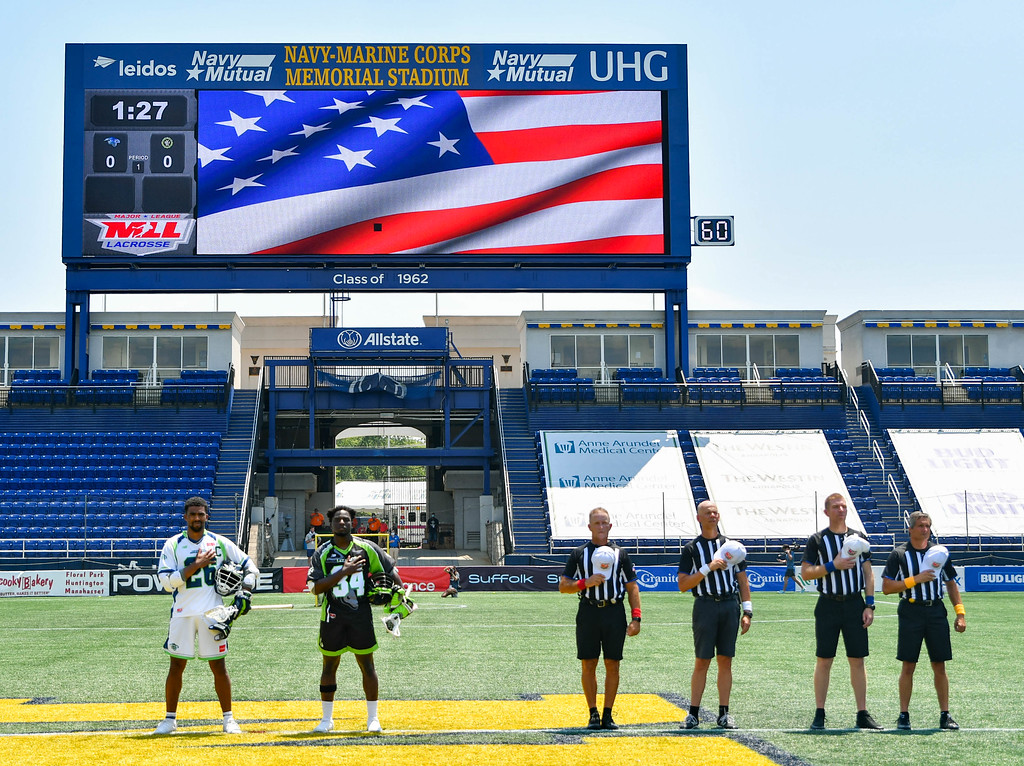 The league's plans, Hasseltine said, fit in with the state's Phase II guidelines for reopening sports. And importantly for the state's sports marketing efforts, the exposure of professional sports being played in a key venue was beneficial as well.
"They're playing in Maryland, in our state capital, so that's a sign that sports are important to us," he said. "It's a really proud moment during a really challenging time that we're able to be a part of sports coming into visibility again."
Brown acknowledged the connections with the state as well as the Naval Academy have been important to the league being able to play this week. "We've had a good relationship there," he said of the sports commission. "The state of Maryland and Annapolis in particular have always been very good to this league. They players love coming here and we have great fans here. We couldn't be happier."
Anniversary Celebration
While the league's 20th season doesn't look like Brown would have drawn it up before the pandemic hit, league officials nonetheless are taking the best advantage they can of the situation.
"This is an appropriate form for us to be able to conduct the league in our 20th anniversary season," he said. "It's an abbreviated fashion and it keeps our costs down."
While it faces competition from the upstart Premier Lacrosse League, which begins its second year in operation  in its own bubble in Utah in similar fashion, Brown said Major League Lacrosse is positioned well for the future. The ability to get games in this year also enhances his optimism for the future.
"I feel like we're on the right trajectory," he said. "I couldn't be more sanguine for the future of the sport and the future of the league. There's a reason we've been around for 20 years. In any scenario, when you celebrate 20 years, it's a big deal."