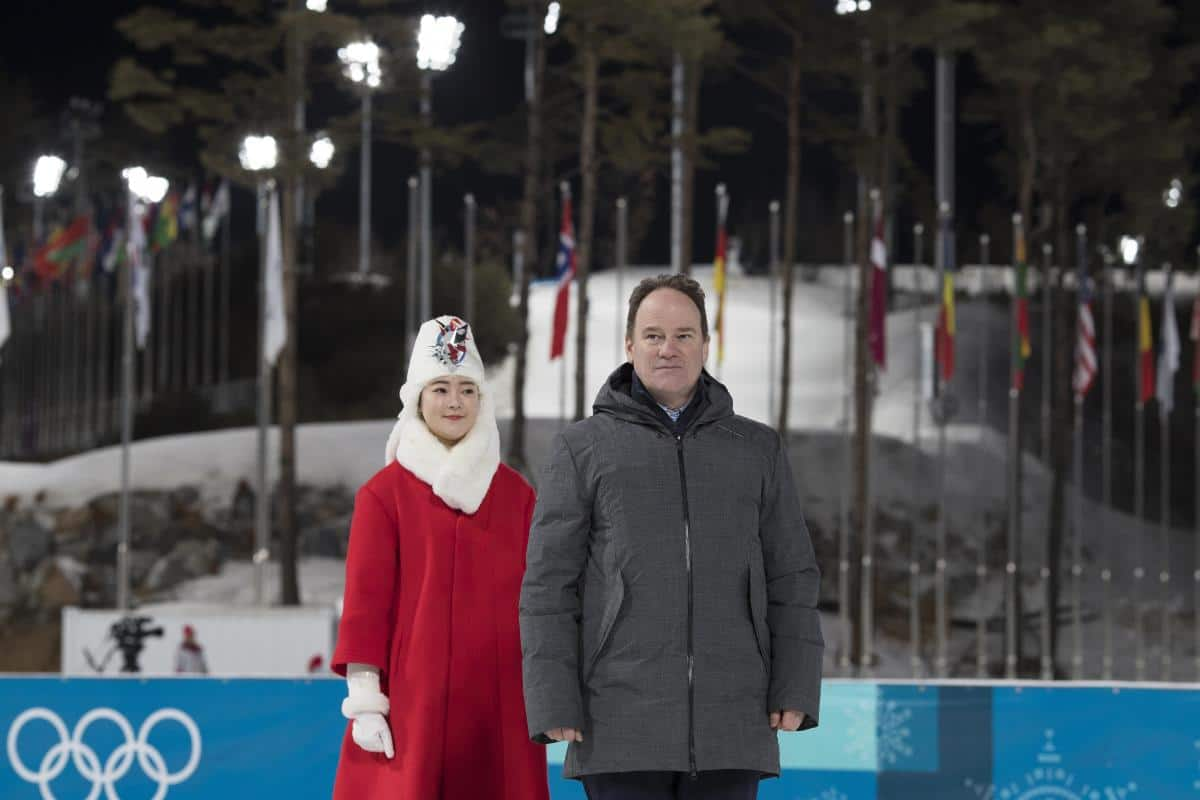 U.S. Biathlon President and Chief Executive Officer Max Cobb has been named by the International Biathlon Union as its new secretary general and will be leaving U.S. Biathlon this fall to take the helm of the international sports federation based in Salzburg, Austria.
Cobb will start his new role in October and relocate to Salzburg to work full time from the IBU Headquarters. His term as an Executive Board member ends with the IBU Congress starting September 15 and he will not stand for election to the executive board or as treasurer at the congress.
"I'm deeply honored to be selected for this role," said Cobb, who was attending the IBU Summer Biathlon World Championships in Ruhpolding, Germany. "It is a bittersweet moment for me leaving U.S. Biathlon. But I feel confident that the programs our board and staff have built over the past years will allow for a smooth transition. And it will always be a part of me."
A collegiate skier and biathlon club athlete during his time at Dartmouth, Cobb joined U.S. Biathlon in 1989 to run a domestic race series and was named assistant coach and manager of the national team in 1990. He took over as program director in 1994 and became executive director in 2006.
"Max has led U.S. Biathlon to the highest levels of international success and greatly advanced the sport in America," said US Biathlon Board Co-Chair Bob Hall. "His engaging personality has helped him forge partnerships that benefited the sport in America."
Cobb oversaw record-breaking sponsorship deals and digital media and national television distribution. Cobb also served a number of key roles including as chief of competition for the Olympic Winter Games 2002 and chaired the U.S. Olympic & Paralympic Committee's National Governing Body Council that comprises all the summer and winter Olympic and Paralympic sport organizations in the USA.
In his secretary general role with the IBU, Cobb will oversee the sport administration globally, interfacing with more than 50 national biathlon associations, competition organizing committees, and with the International Olympic Committee.
"Athletes around the world have benefited from Max's caring handling of sport issues globally," said US Biathlon Board co-Chair Bill Alfond. "He has been an ardent advocate for fairplay and clean sport. He will serve the IBU and our sport of biathlon well."
The U.S. Biathlon board is undertaking steps to search for a new leader. Athletic programs for the coming season are underway with leadership from High Performance Director Lowell Bailey and Athletes Development Director Tim Burke.