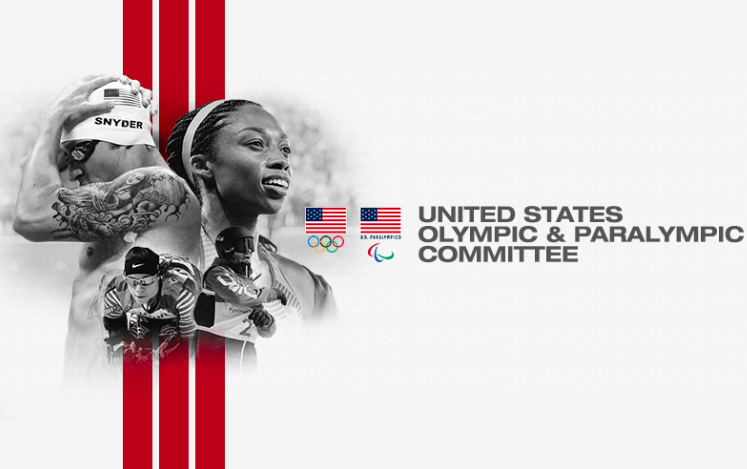 The United States Olympic Committee formally changed its name to the United States Olympic & Paralympic Committee (USOPC), it announced Thursday during its quarterly meeting in Chicago.
The name change was unanimously approved by the USOPC board of directors, and is effective immediately on its social and digital platforms. Changes to signage at the U.S. Olympic & Paralympic training centers, U.S. Olympic & Paralympic training sites, U.S. Olympic & Paralympic Committee headquarters in Colorado Springs, Colorado, will be made starting soon and with 2020 as a goal for full completion.
"We've actually been talking about this path for some time," said USOPC Chair Susanne Lyons, describing it as a six-month process. "There's a lot of work that goes into a branding change, and it took some time to do the work necessary to present to the world a new face."
The U.S. Olympic Hall of Fame, scheduled to open in 2020, also will be renamed the U.S. Olympic & Paralympic Hall of Fame. The United States has been represented in the Paralympic Games since 1960.
"To me as a Paralympic athlete, it shows that the USOPC is truly embracing the Paralympic athlete," said four-time Paralympian Oksana Masters. "I have personally felt the growth of the USOPC and this organization, and the growth of Paralympic athletes and the passion that each Olympic athlete has for team USA. This is an amazing, monumental day for sure."
The USOPC board last year voted to increase monetary awards for medal-earning U.S. Paralympic athletes to equal those for U.S. Olympic athletes. In 2018 at PyeongChang, 73 athletes for Team USA earned a record 36 medals; those who earned medals received retroactive payments for their performances.
Lyons pointed to that step as a move forward, "to say that the level of effort into being the greatest in your sport is the equivalent of any Olympic athlete. That was the beginning of this (name change)."
The USOPC will be the first Olympic organization in the world to include the distinction of Paralympic sport in its official name.
"It is much more than just a name change," said USOPC CEO Sarah Hirshland. "It's a reflection of our commitment to the Paralympics, and to inclusion as one of our core values."