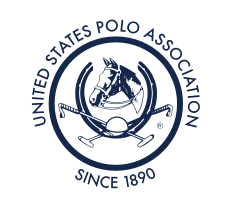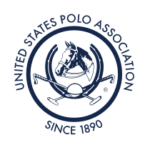 The United States Polo Association is hoping a boost in prize money and event format may provide a boost of interest in the sport as well. The national governing body has announced the creation of a new event that will combine three tournaments into one competition called the Gauntlet of Polo. Organized in conjunction with USPA Global Licensing and the International Polo Club in Wellington, Florida, the event will include the C.V. Whitney Cup, the USPA Gold Cup, and the U.S. Open Polo Championship. If a team wins all three tournaments, it will be crowned Gauntlet Champion and take home $1 million—the largest purse in the sport's history.
"The Gauntlet will challenge the world's top players and horses to strive for the most prestigious trophies in the United States and provide a new platform for athletes, teams, sponsors and polo fans," said Robert Puetz, CEO of the USPA. "Vying for $1 million in prize money over the course of three months, the strongest teams and most talented players in the game will arise, elevating both their preparation and horses for the chance to etch their names in American polo history as the Gauntlet Champion."
The C.V. Whitney Cup will be staged February 13–24, 2019, and continues with the USPA Gold Cup, February 24–March 24, 2019. The final event, the U.S. Open Polo Championship, will be held March 27–April 21, 2019. The games will be livestreamed on the USPA Polo Network each week, with the final match aired on CBS Sports Network on April 28 at 2 p.m. EDT. The final match will also be replayed globally in Latin America, Europe, Asia and India.
"In order to expand interest in the sport, it is essential that emerging players, as well as new teams, have the opportunity to participate in elite tournaments," said Mark Bellissimo, managing partner of the Wellington Equestrian Partners and owner of the IPC. "Supported by the immense and historic addition of prize money this season and our unprecedented partnership with the USPA and USPAGL, we will ensure a change in the trajectory of polo in this country."
For the first time in the sport, the tournament series will include a "Winner Take All" prize money format that guarantees $125,000 to each of the winning teams of the C.V. Whitney Cup and the USPA Gold Cup. The winner of the U.S. Open will receive a $250,000 prize. In addition, a $500,000 bonus will be offered for any team that wins all three tournaments in consecutive order, which would produce the $1 million in total prize money.
"The idea of the Gauntlet of Polo is to create something new and different that will draw attention to the tournament series and emphasize the difficulty of a team winning the sport's ultimate test—three tournaments, but only one champion," said David Cummings, chairman of USPAGL. "As the first event held in partnership between the USPA, IPC and USPAGL, the Gauntlet of Polo will elevate not only the spectator experience but will display the raw power and refined athleticism of the players and their horses."