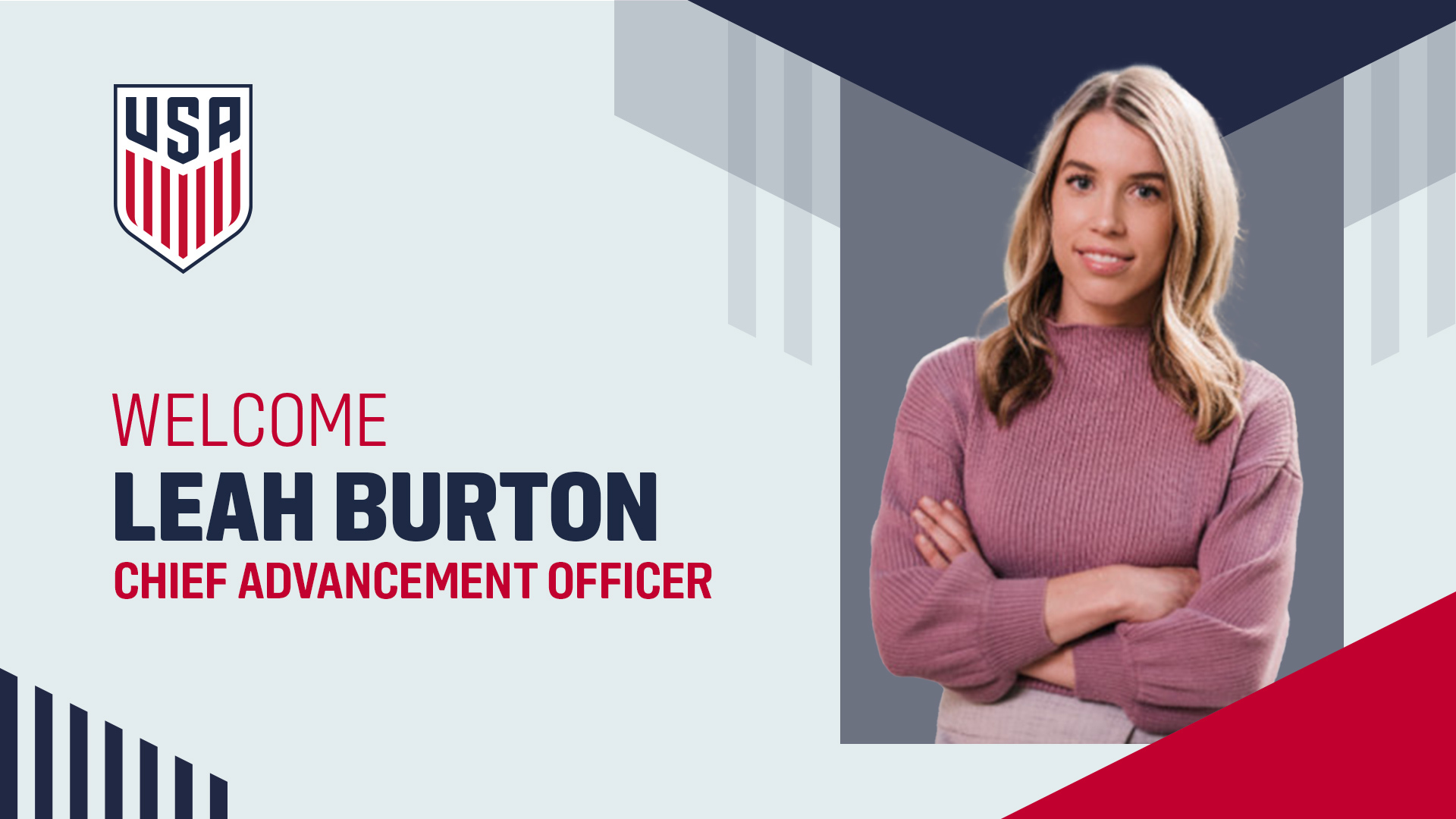 U.S. Soccer has hired Leah Heister Burton as chief advancement officer. She will oversee a team leading the Federation's efforts to secure and expand funding opportunities that increase U.S. Soccer's visibility, impact and resources.
Burton has more than 15 years of leadership experience overseeing organizations' collective fundraising efforts. Most recently, Burton worked with the Solomon R. Guggenheim Museum and Foundation as their deputy director and chief advancement officer. She is also adjunct lecturer at Columbia University, teaching a course on fundraising for nonprofits. Prior to the Guggenheim, Burton worked with many organizations, including CCS Fundraising, ALSAC/St. Jude Children's Research Hospital and St. Mary's Healthcare System for Children.
"I am thrilled to begin my tenure working with U.S. Soccer during such a pivotal moment for the sport in our country," said Burton. "As the vision and impact of the organization continues to evolve, it will be imperative to recognize and adequately resource important projects that will help achieve long-term success and expand overall access to the game."
Burton will report directly to U.S. Soccer Chief Executive Officer and Secretary General JT Batson. Currently, U.S. Soccer's annual operating budget of $175 million is made up of less than 5% from individual philanthropic contributions, with the majority of U.S. Soccer funding coming from partnerships, events, media, consumer products and membership services. Burton's team will be charged with significantly expanding contributed revenue from across philanthropic communities as U.S. Soccer looks to the FIFA 2026 World Cup.
"We are thrilled to welcome Leah to U.S. Soccer. Leah will help us continue to grow and diversify the sources of funding that enable us to grow the game, support player development, and make the game accessible for everyone across the country," said Batson. "Leah brings years of experience across a changing philanthropic landscape that will allow her to hit the ground running in building the relationships needed to solidify U.S. Soccer's financial future as we prepare for 2026 and beyond."