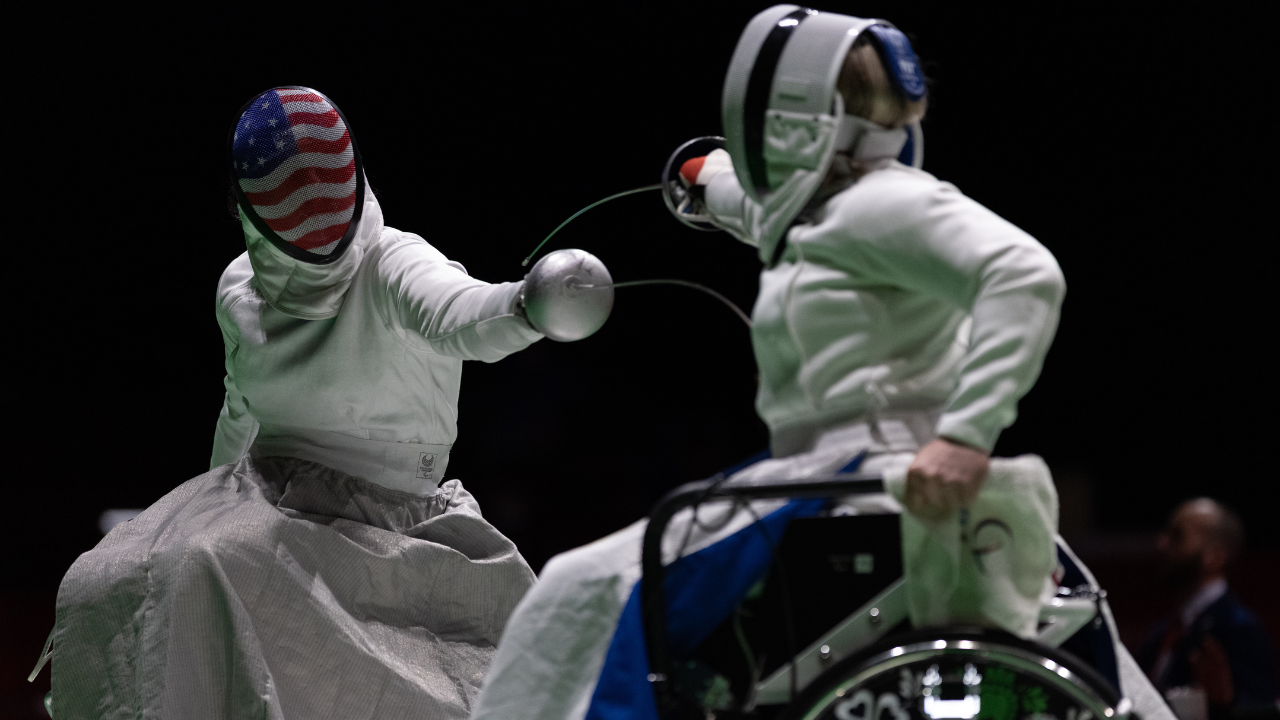 The International Wheelchair and Amputee Sports Federation has announced that its 2023 season will begin with an IWAS Wheelchair Fencing World Cup in Washington, D.C., the first time the United States has hosted an IWAS event since 2003 in Atlanta.
Next year's World Cup in Washington, like other 2023 events, will offer points that go toward qualification for the 2024 Paralympic Summer Games in Paris.
"Visibility is vital in sports — especially adaptive sports like parafencing," said USA Fencing Chief Executive Officer Phil Andrews. "With the 2028 Summer Paralympics in Los Angeles on the horizon, we have an exciting opportunity to grow parafencing in this country. But to do so, we must provide opportunities for people to see this fascinating, fast-paced sport for themselves."
More details about the World Cup, including venue information schedule and spectator info, will be available in the coming months.
"The opportunity to host a domestic parafencing World Cup has been long in the making," said Lauryn DeLuca, a USA Fencing board member and 2016 Paralympian. "To me, it feels like a victory. I had grown up in the fencing world seeing able-bodied World Cups held domestically. I remember telling myself, 'one day, one day.' That 'one day' will be in January. This will be a pivotal moment for USA Fencing as a whole as parafencing will get its chance to shine on American soil."
At the IWAS Wheelchair Fencing World Cup in April in São Paulo, Brazil, Ellen Geddes took home a pair of bronze medals.
"We are very excited to welcome everyone to the U.S. for a World Cup," said Geddes, a 2020 Paralympian. "It's wonderful to have the opportunity for greater exposure for parafencing in the United States and to gain more athletes as we head to LA 2028."