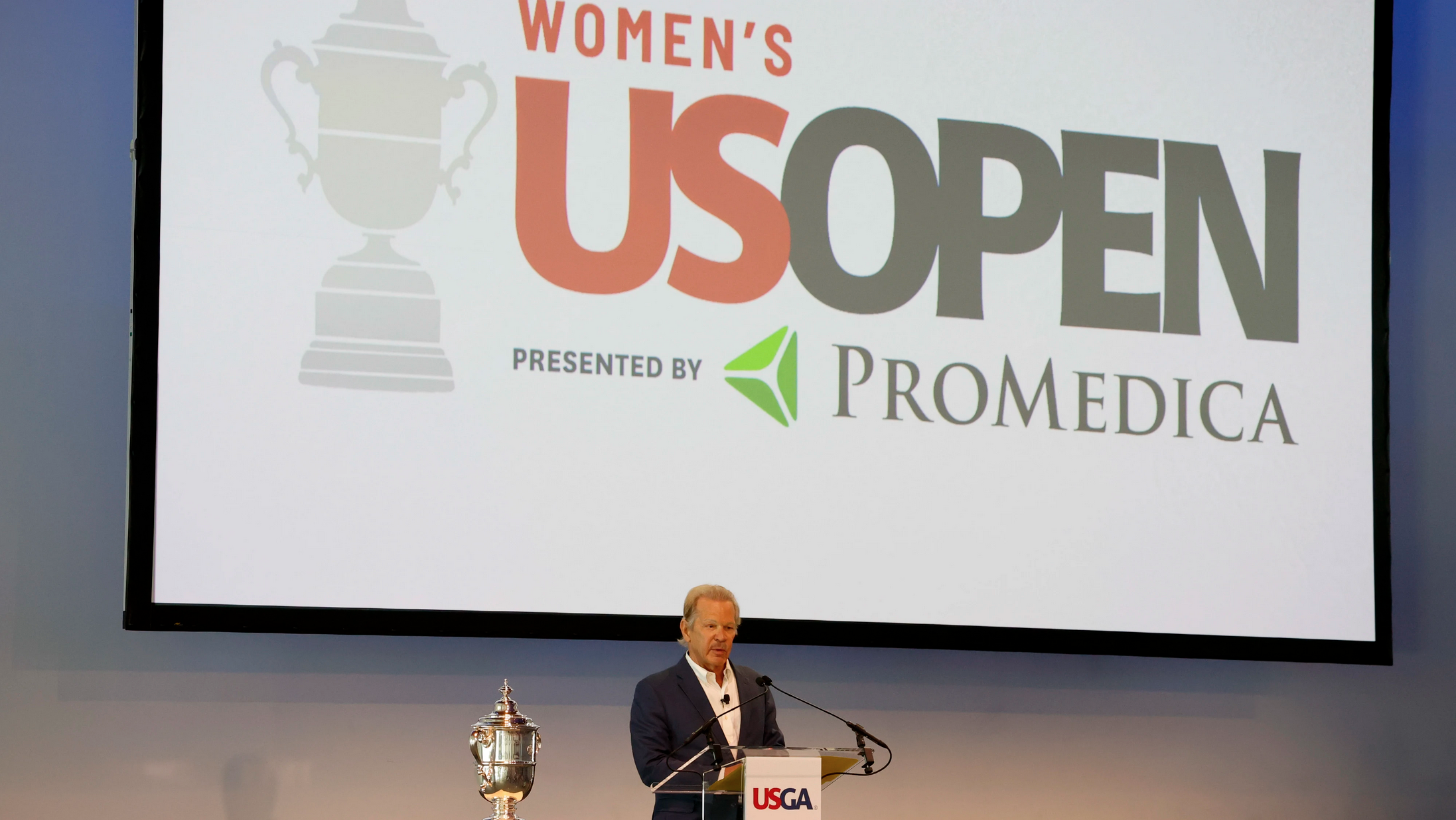 The United States Golf Association revealed five future U.S. Women's Open host sites on Friday and also announced that it has agreed to a long-term partnership with ProMedica that includes presenting partner rights for the U.S. Women's Open, notably elevating the championship through a $10 million purse, nearly double what it had previously been.
The U.S. Women's Open will visit Riviera Country Club in Pacific Palisades, California, in 2026; Inverness Club in Toledo, Ohio, in 2027; Pinehurst Resort & Country Club in Pinehurst, North Carolina, in 2029; Interlachen Country Club in Edina, Minnesota, in 2030; and Oakland Hills Country Club in Bloomfield Hills, Michigan, in 2031 and 2042.
Riviera Country Club opened in 1926 and will host its fourth USGA championship and first U.S. Women's Open. Inverness Club is located in Toledo, home of ProMedica, and has previously hosted eight USGA championships but never a U.S. Women's Open. Pinehurst No. 2 will host its second U.S. Women's Open, with Michelle Wie West earning her first major championship there in 2014. Interlachen will host its second U.S. Women's Open (2008) and sixth USGA championship overall. Oakland Hills will host its 12th USGA championship and first U.S. Women's Open. It will become the fifth club to have hosted a U.S. Open, U.S. Women's Open, U.S. Amateur and U.S. Women's Amateur, with Pebble Beach set to do so in 2023.
The USGA also announced a commitment to raise the Women's Open purse to $11 million and then $12 million over the next five years as part of its partnership with ProMedica. The U.S. Women's Open began in 1946.
"The USGA prides itself on conducting championships that not only provide an incredible stage for the athletes, but also give younger players something to dream about," said Mike Whan, USGA chief executive officer. "For more than 75 years, the U.S. Women's Open has been the one that every little girl, in every country around the world, has dreamed of winning. This partnership with ProMedica allows us to substantially grow the championship in every way, from its purpose, to its purse, to the places that host the event. While I'm incredibly proud of what we are announcing today, I know this is just the beginning, as together with ProMedica, we'll push to change the game and what it means to young women worldwide in order to reach new heights every year."
Key to the partnership is a joint commitment by the organizations to highlight the importance of addressing health inequities across the United States. ProMedica will also utilize the global stage the U.S. Women's Open provides to generate charitable dollars for its ProMedica Impact Fund, which will become the official charity of the U.S. Women's Open.
"With this unprecedented partnership, both organizations are breaking new ground," said Randy Oostra, ProMedica president and chief executive officer. "ProMedica will benefit from taking its work in social determinants of health onto a national stage, while the USGA will benefit from the opportunity to embrace a not-for-profit organization whose mission and support will elevate its signature women's event."