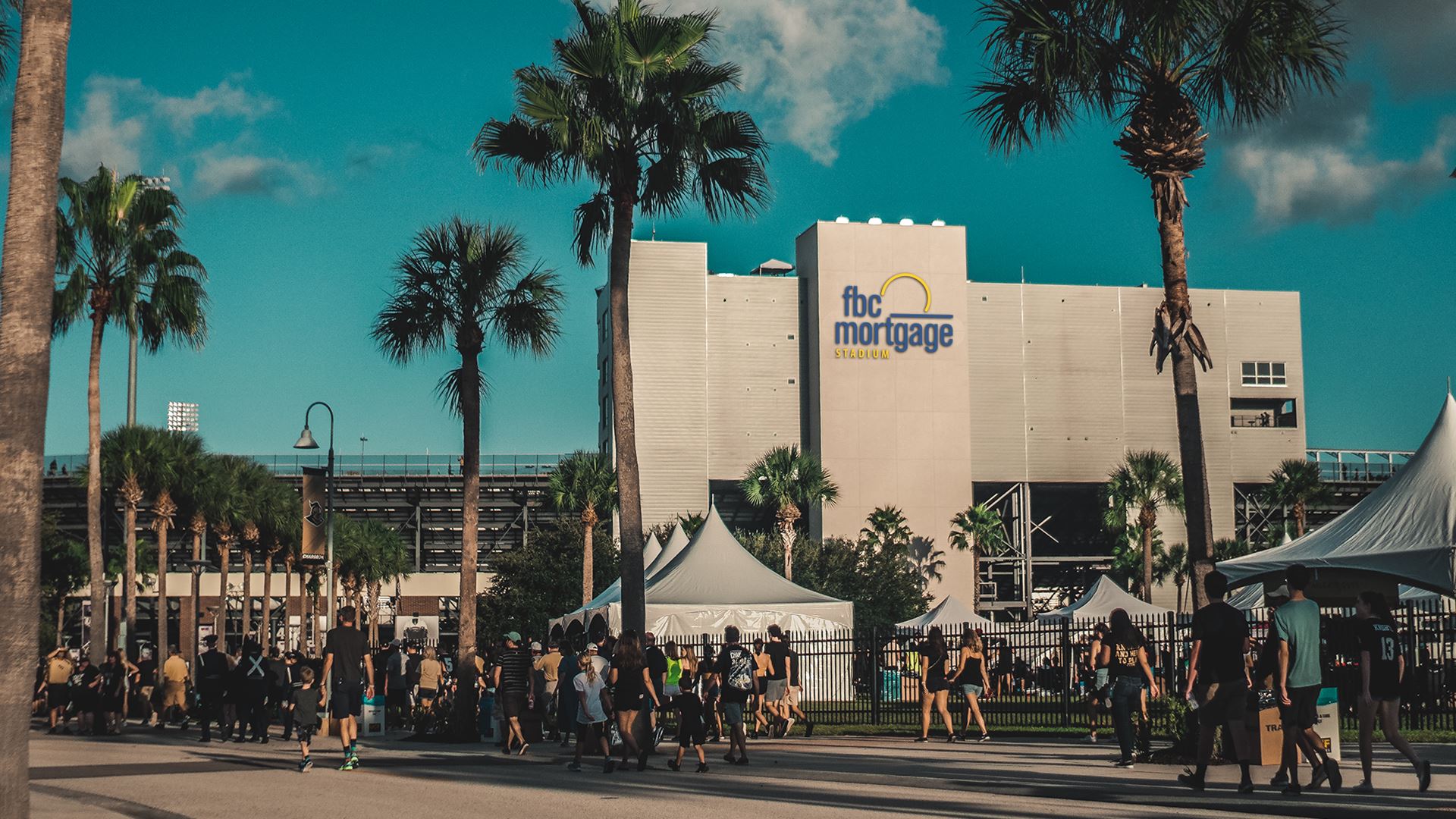 The home for UCF football, known as The Bounce House since its opening, has a new official name.
The UCF Athletic Association and FBC Mortgage, LLC, have combined on a naming rights agreement for the Knights' home football stadium that takes effect beginning this season and will brand the venue as FBC Mortgage Stadium.
The 10-year, $19.5 million deal means UCF football teams will play their home games in FBC Mortgage Stadium through the 2031 season. The new arrangement begins July 1 following approval by the UCF Board of Trustees.
The stadium opened in 2007 on campus as the Knights relocated from Camping World Stadium in downtown Orlando. After a series of renovations over the years, it stands at 44,206 for capacity. Its "Bounce House" moniker comes after it was found to be susceptible to shaking when its crowd jumps in unison. (the stadium is structurally sound and the effects do not cause long-term damage to the facility).
"It's an exciting day for UCF Athletics and for FBC Mortgage to be able to collaborate on the naming of our football stadium," said Terry Mohajir, UCF vice president and director of athletics. "Sellouts have become the norm at UCF. Our game day experience has been widely recognized—and I believe it is second to no one. Knight Nation has established the atmosphere at FBC Mortgage Stadium as one of the best in the country."
"With many of our employees having attended UCF, this was a natural fit for FBC Mortgage and it also helps us achieve our national growth expansion with a great partner in UCF," said Joe Nunziata, FBC Mortgage co-chief executive officer.
First known as Bright House Networks Stadium when opened in 2007 before it became Spectrum Stadium in 2017, the stadium has hosted four conference championship games between Conference USA and the American Athletic Conference. UCF plans to join the Big 12 Conference as soon as 2023.
"I would like to express our appreciation for the support of FBC Mortgage," said UCF coach Gus Malzahn. "This provides a legitimate boost to us when it comes to creating a great homefield advantage. We take tremendous pride in the environment at our home football games—and this only adds more luster to that."