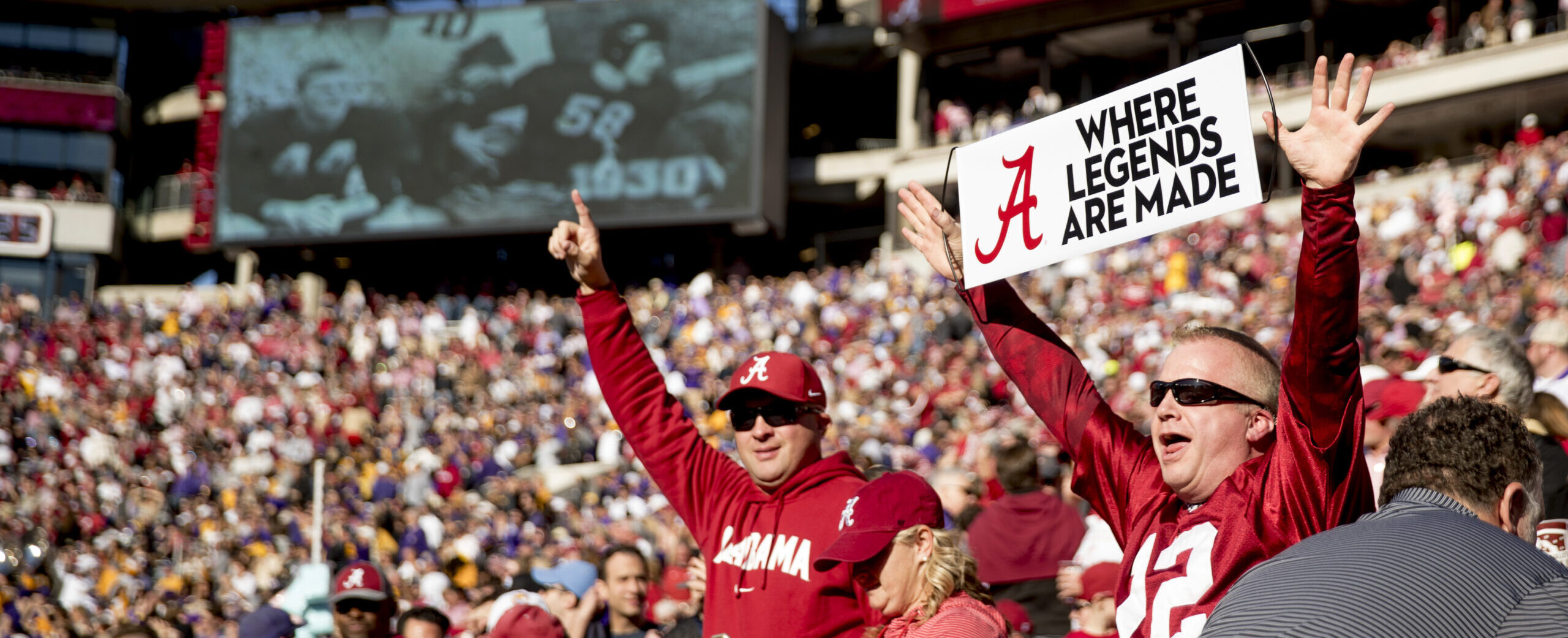 College sports is amid revolutionary change that may not be surpassed in its long and sometimes controversial history. The ability of athletes — sorry, student-athletes — to earn money off name, image and likeness has turned the traditional college sponsorship model upside down. The NCAA recently adopted a new constitution that may see further changes in how each of the three divisions are governed and operated.
And then there was the news in July 2021 that the University of Oklahoma and University of Texas would leave the Big 12 after nearly a quarter-century to join the Southeastern Conference, the most powerful brand in college football. The reverberations have been nothing short of seismic, setting off a realignment frenzy that has seen 17 Division I conferences announce a changes in membership — compared with 14 that will not change.
"I knew there would be a transformation" SEC Commissioner Greg Sankey said on the SportsTravel Podcast in October. "I understood that there would be a domino effect. Now, the extent of it is difficult to predict and we're still seeing how it plays out. These are not new realities for college sports, we've seen this reshuffling every eight-to-10 years over the past few decades. I think it sets up an interesting future for college sports."
For communities that will be able to call themselves Big 12 members in the future, or welcome new members to the SEC, the changes will be astonishing. From opportunities to host new conference events to the potential for seasonal tourism with new faces coming from new places, the future will be nothing short of a game changer.
Event Possibilities Abound
BYU will join the Big 12 in the 2023–2024 season and, should there be no negotiated buyouts, Cincinnati, Houston and UCF will join the league from the American Athletic Conference in the following year. Oklahoma and Texas are not scheduled to leave the Big 12 until the summer of 2025, although seemingly everyone in college sports expects the schools to depart earlier. For the markets that will soon become Big 12 homes, the planning has already been underway for months.
"There are two things that immediately come to mind as a sports commission representative," said Jason Siegel, president and chief executive officer of the Greater Orlando Sports Commission. "One, to have those additional resources come flooding in (to the athletic department at UCF) is going to raise the bar. Number two is the obvious, which is as a destination for us to potentially have conference championships in multiple sports played in Orlando, which is very appealing."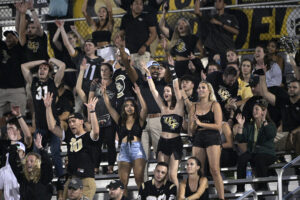 And in Orlando, the school and sports commission have their pitch to bring those conference events to town already prepared.
"We've in the past hosted AAC basketball championships and we're certainly looking forward to visiting with the commissioner," Siegel said. "The 17th largest market in the country is joining their conference. And we happen to have everything they need to have as a host for either a basketball championship, football championship, whatever it may be."
Iowa State has been one of the charter members of the Big 12 since it was inaugurated in 1996 along with Baylor, Kansas State, Kansas, Oklahoma State and Texas Tech. Harkening to one of the previous big changes in college sports, the Big 12 was started with a semi-merger of the Southwest and Big 8 conferences after Arkansas left the SWC to join the SEC.
Kevin Bourke, president and chief executive officer of the Ames Convention and Visitors Bureau in Iowa, has Cyclones' Athletic Director Jimmy Pollack on his board of directors and coached the ISU cross country for nearly two decades. "I know even he was surprised when things happened with Oklahoma and Texas," Bourke said. "There was a lot of uncertainty."
But as the dust settles, Bourke said the changes are "pretty exciting, actually. … the Big 12 Conference and the leadership there, along with the athletic directors, were proactive and we're sitting in a great spot. We're really happy from a CVB standpoint and as an alum at Iowa State and a former coach, I think the Big 12 Conference is well-represented in the country."
The geographic angle is where Bourke sees the most promise. With the four additions, the Big 12's footprint will expand to eight states from five with a significant jump in state population, 76.5 million in the future from its current 40.2 million.
"It creates more awareness not only for Iowa State but Ames," he said. "You use Cincinnati or Houston as an example, those are two hugely populated areas. All four schools coming in are larger than the two schools that are leaving as far as population. From a visitor standpoint we're looking at those areas and drawing in their fans whether it's football, basketball, track and field, whatever it is. … with BYU, UCF, Cincinnati and Houston, those are huge markets."
And even in those bigger markets, the cache that comes with being a Power 5 Conference member is a positive.
"Not to dismiss the AAC, but with the Big 12 you're going to have a different geographic footprint," Siegel said, remembering his days growing up in Philadelphia and driving to State College for Penn State football games. "You go in, you stay for two or three days, you pack the town — you're driving a ton of spending into the marketplace that's happening."
"It will have a huge impact," said Janis Burke, chief executive officer of the Harris County-Houston Sports Authority. "When you have the chance to bring in more visitors from bigger schools, more alumni, that puts heads in beds. I think the economic impact is going to be great."
For a city like Houston that has long, deep memories of the Cougars competing in the Southwest Conference, the ability to renew an old rivalry with Texas Tech is a draw. Add in the new regional rivalries and the chance to compete against a team like UCF in a major Florida media market and the possibilities are seemingly endless.
"I have a few alumni on our board of directors and I know they are really excited," Burke said. "They were pushing hard at (Houston) on this for a few years. There's larger viewership, a larger footprint for the school, more exposure and more dollars."
New Fans, New Markets
In the SEC, where the motto is "It Just Means More," that extends to the economic impact in those communities. Whereas Norman, Oklahoma, gets $7 million in direct and indirect economic impact from a Sooners football home game, Visit Norman Sales Manager Trent Brown said, that would almost assuredly increase in the future.
"We fully expect for fans of the SEC teams to travel more to games, primarily because they haven't visited Norman before," Brown said. "Between the shift in coaches and the move to the SEC, we're in a unique position as Sooner fans. I think it's an exciting time in Norman."
Because college sports is such a big business and the SEC is the biggest of them all in football, Brown said it was not as shocking that Oklahoma would be moving leagues with rumors around town for a long time. "It's a challenge that we welcome and the competition will be stiffer, but sometimes that's what is needed to be a better program and reach new heights," he said.
For the markets that will welcome the Sooners and Longhorns to their towns in the future, the feeling is mutual.
"Oklahoma came a few years ago and it was an awesome game and they traveled well," Knoxville Sports Commission Senior Director Chad Culver said. "I think it just makes our conference stronger. … I'm looking forward to seeing Tennessee and Texas play. I think that will be awesome." Although Culver made sure to add no matter what Texas fans think, Tennessee is the only SEC school that can lay claim to the "UT" nickname.
Whenever those schools join, the new arrangement will bring a combination of big fan bases, an economic boost to destinations and an excitement over new matchups.
"We saw it with Texas A&M and Missouri," Tuscaloosa Tourism & Sports Executive Director for Sports Stan Adams said. "When they came into the SEC (in 2012), it was an uptick for us tourism-wise because those were teams that people had never seen play the Tide before."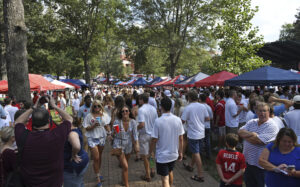 "We have a huge number of students from Texas that attend the University of Mississippi," Visit Oxford Executive Director Kinney Ferris said. When Ole Miss hosted Texas A&M in 2015 and 2016, "those years for us were gangbusters. With adding Texas and with how storied Oklahoma's program is, we know we'll see some exciting things when they come to Oxford."
'Not Just Football'
And while the shuffle in conferences was undeniably driven by football, each of the current and future SEC markets also said the impact will resonate beyond the fall.
"Oklahoma and us, we're almost always at the College World Series in softball," Adams said. "And then you add in Texas' spring sports and they're also a baseball school. It's not just football and I think that's why it's such a big move. You have these big fan bases, historic blue bloods and they're not good just in football. They're good in a bunch of other sports that will resonate in Tuscaloosa."
"Baseball has really become a huge impact for us," Ferris added. "Having a home weekend series is a tourism person's dream because we get people for a long weekend. We know they'll stick around. The nature of baseball here, there's still lots of tailgating so we'll see an impact in our grocery stores. And we have a great women's soccer team. In a bigger SEC we'll have more people who are exposed to what our women's team are doing, which is excellent."