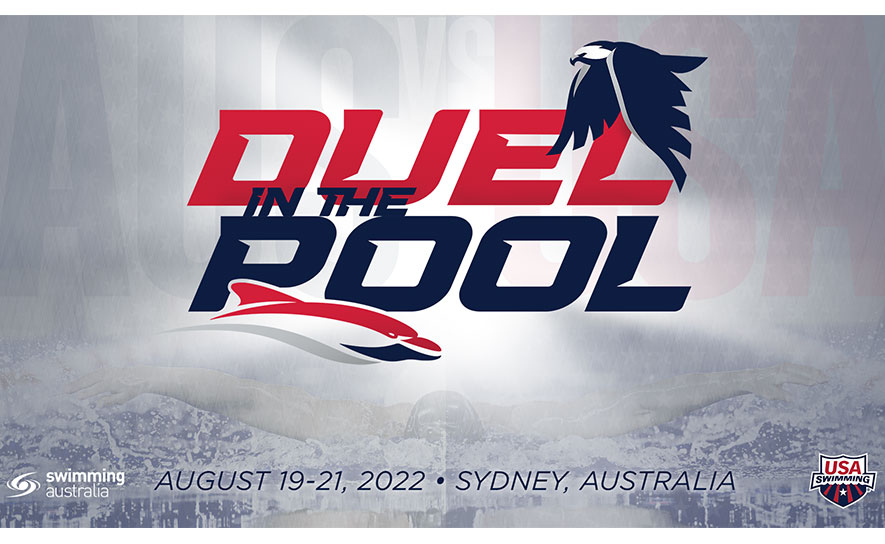 USA Swimming and Swimming Australia have reintroduced Duel in the Pool competition for the first time since 2015 featuring teams from the two countries competing August 19–21 in Sydney with each country selecting a team of 30 Olympic, Paralympic and National Team athletes.
Pool events will be at Sydney Olympic Park Aquatic Centre and an open water component at one of the world's most renowned beaches, Bondi. The Duel in the Pool was established in 2003 as the United States against Australia before broadening to the United States versus Europe in 2009.
"The world's best thrive when competing against one another, and our teams have established an exciting history of record-setting competition and thrilling rivalries, which will no doubt be showcased in Sydney," USA Swimming President and Chief Executive Officer Tim Hinchey III said. "We're proud to partner with Swimming Australia to provide our athletes with another world-class competitive meet and an incredibly unique and exciting event for the fans."
The United States and Australia combined for 46 percent of the total medals at the 202 Olympic Summer Games in Tokyo and have finished first and second in total medal count at every Olympic Games competition since 1996.
"Reigniting the Duel in the Pool will enable us to showcase the best athletes in the world through a format that will bring fans closer to the action and engage the viewing audience like never before, all while adding to the great legacy between our two countries in the pool," Swimming Australia Chief Executive Officer Eugénie Buckley said.
The countries were also two of only six nations to post at least 30 swimming medals at the 2020 Summer Paralympic Games.
"We are excited for the historic opportunity to partner with Swimming Australia and USA Swimming to include Para athletes in the Duel in the Pool for the first time," U.S. Paralympics Swimming Director Erin Popovich said. "By bringing together many of the world's top Olympic and Paralympic swimmers to race alongside one another at such a prestigious event, we are writing another chapter in the longstanding rivalry and camaraderie between two powerhouse swimming nations. It will show the world the fierce drive that athletes of all abilities bring to the pool."