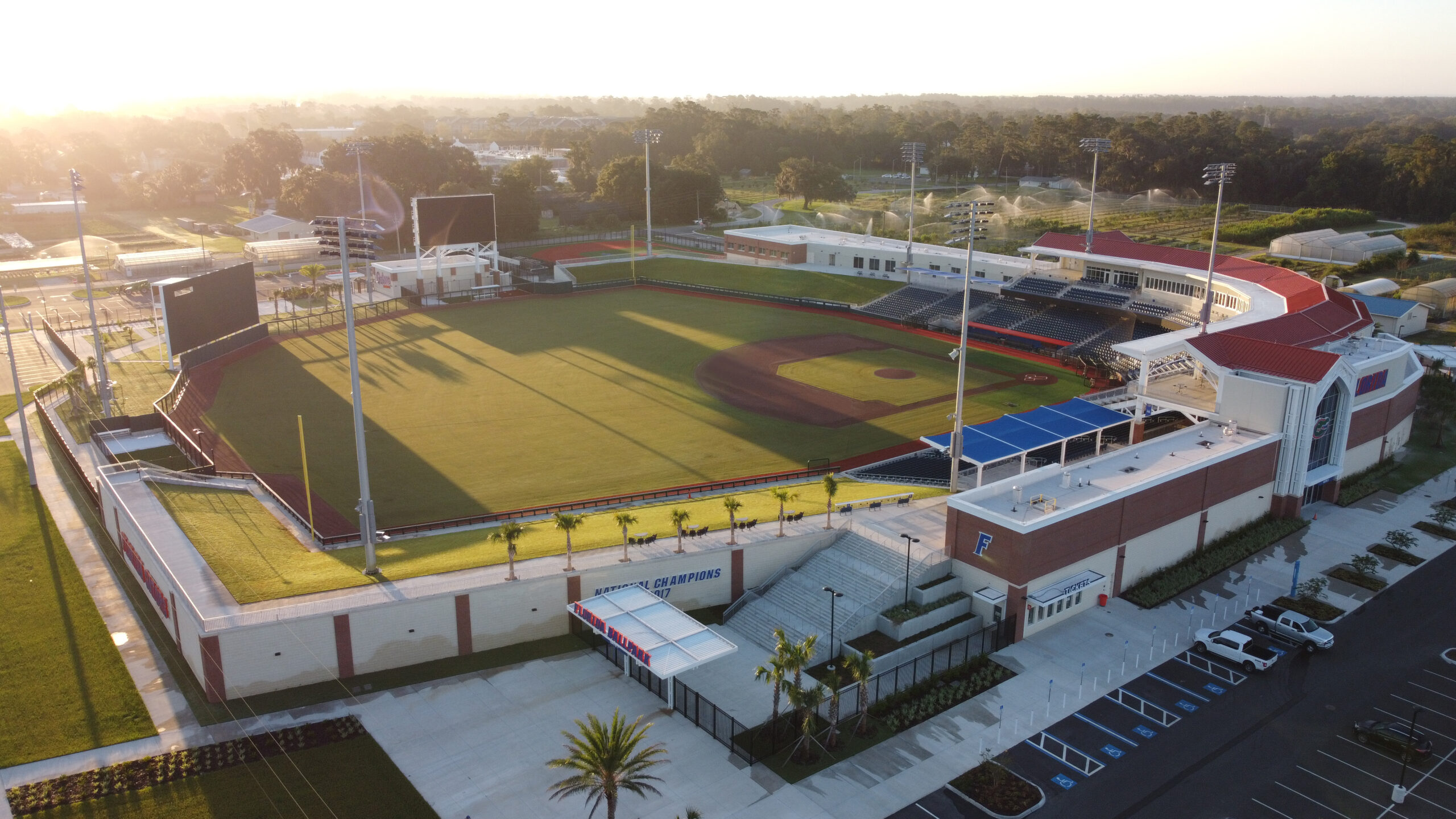 The University of Florida has debuted its new baseball stadium, which replaces McKethan Stadium that the Gators had called home since 1949. The Populous-designed Florida Ballpark at Alfred A. McKethan Field is a $65 million project that will serve as home to the team that started the season ranked No. 1 in most national polls.
The new venue was designed with a range of seating types and viewing areas and allows fans 360-access around the venue without losing site of the field. While the ballpark seats 7,000 spectators, it also features two grass berms down either foul line that can accommodate another 2,800 people.
"The Florida Ballpark at Alfred A. McKethan Field was designed to change the experience for our future, current and former student-athletes, staff and fans," said University of Florida Athletic Director Scott Stricklin. "Our baseball program will enjoy state-of-the-art student-athlete and staff amenities, while more fans will be able to enjoy the game in a more intimate setting, with shade structure and multiple seating and game experience options within the 360-degree concourse layout. We are excited about the memories that await both our players and fans in the new ballpark."
Seating in the venue was designed with shade in mind for spectators. The entire stadium was situated on the site to provide maximum shading and shade canopies wrap the lower and upper seating bowls. Ceiling fans are also placed throughout the concourses.
In addition, social areas in and around the outfield are designed to give fans a different experience. The Dizney Grove section at field level beyond the outfield wall will allow fans views back to the field. The area features Adirondack chairs and palm trees, and access to concessions and food trucks throughout the season.
"The new Florida Ballpark is a game changer and what you expect a successful program like the University of Florida to call home," said Jason Ford, senior architect and associate principal at Populous. "The ballpark's focus is on the student-athlete, providing state-of-the-art amenities to train and perform at the highest level. Gator fans will also enjoy a variety of seating options including chairback and berm seating, all with socializing opportunities, direct views to the field and most importantly shade provided throughout."