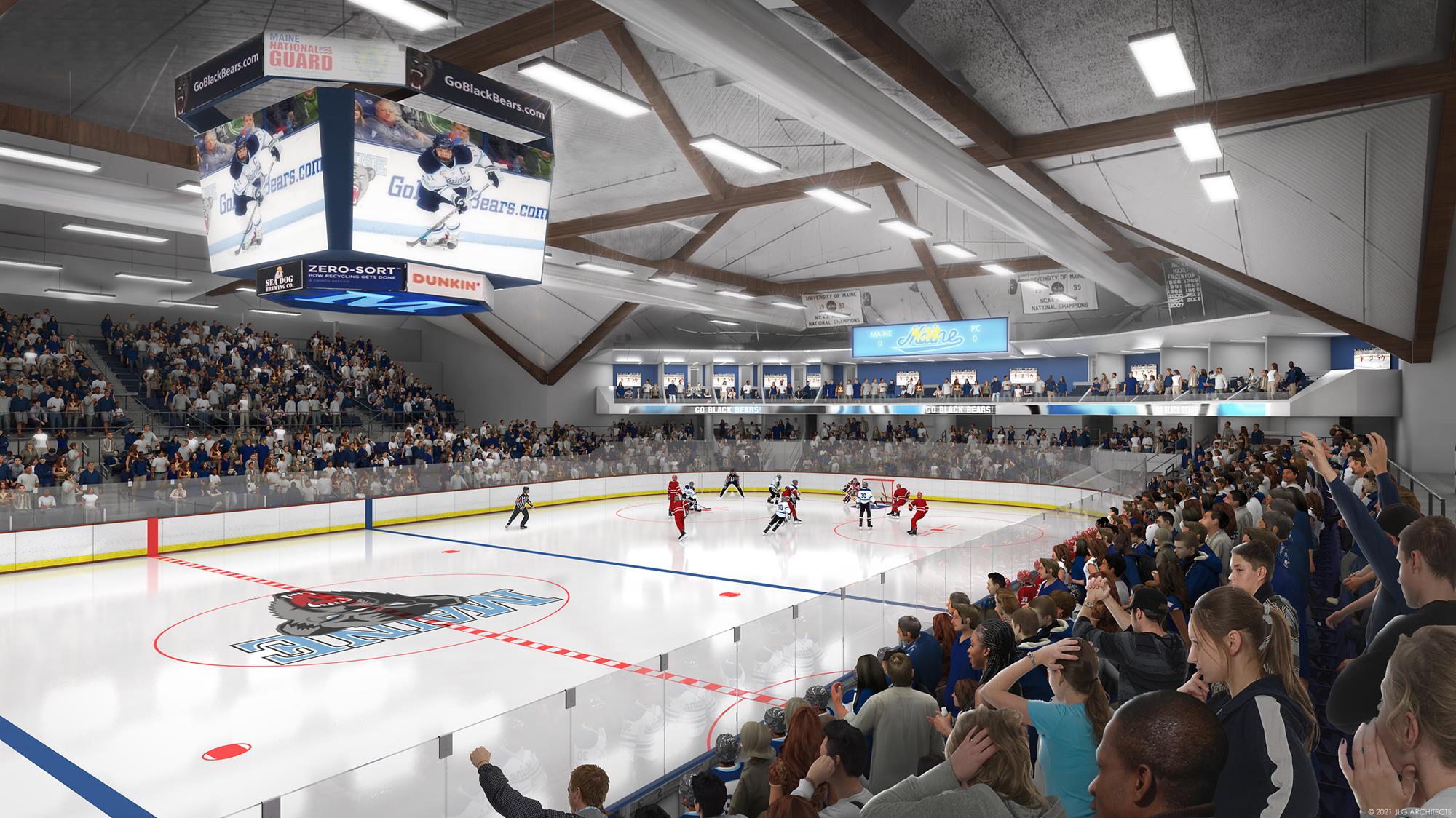 The University of Maine revealed a $110 million plan for athletic facilities, a mix of new construction and extensive renovations to existing facilities that will touch each of the Black Bears' 17 varsity programs.
The news comes on the heels of an October announcement by the Harold Alfond Foundation investing $240 million over the next 10–12 years into the University of Maine system, including $90 million in support of the athletics facilities plan.
"Harold Alfond believed in the University of Maine, its students, and the impact of athletics," said Greg Powell, chair of the Harold Alfond Foundation. "He would be very supportive of the direction and current leadership at the university. We are proud to continue his legacy of giving to projects that benefit Maine's universities and its people."
Maine athletics expects to begin moving on the plan with small upgrades in summer 2021 before beginning construction on fields in summer 2022. Priority will be given to projects that advance gender equity like the UMaine Soccer Stadium, a modern facility for women's soccer.
"For many years our athletes have been performing in outdated and even crumbling, cramped facilities," Maine Athletic Director Ken Ralph said. "Thanks to the generosity of the Alfond Foundation and support from university leadership, we will be able to provide the quality of facilities necessary for our Black Bears to compete on a national level."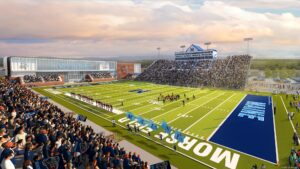 Highlights of the plan include
The UMaine Multipurpose Center, a new home for men's and women's basketball with locker rooms, court, team offices, lounges and film rooms plus administrative offices and a sports medicine center
New turf fields for women's soccer, field hockey and softball
New turf surface and upgrades at the Mahaney Diamond baseball facility
A new 100,000-plus-square-foot indoor facility with 100-yard synthetic turf field and 300-meter track
Renovations to Memorial Gymnasium including improvements to Wallace Pool, new locker rooms for swimming and diving, field hockey, softball, and women's soccer and upgrades to staff offices
Significant improvements to Alfond Stadium, including a new turf surface on Morse Field, enclosing one end zone and tightening the bleachers closer to the field. Football inside the multipurpose center will have a new locker room, coaches' offices, video/meeting room and a strength and conditioning center for use by all student-athletes.
Substantial upgrades to Alfond Arena, including a new enlarged entryway and concourse area, high definition video and ribbon boards, a new sound system and upgraded Wi-Fi and television production services
Expansion of the Shawn Walsh Hockey Center with new locker rooms for both men's and women's ice hockey, a new strength and conditioning center and new film rooms, offices and team lounges
As part of the facilities overhaul, Ralph and professor Judith Rosenbaum-Andre, co-lead of the athletics planning initiative, will work with campus communities and organize statewide discussions on how to use the new facilities in support of high schools in the state, persons with disabilities and athletes of all ages. The vision of the master plan includes hosting a variation of youth and high school events including state championships, youth club sports and other regional events.
"We are also using this opportunity to reaffirm our commitment to equity and to show our dedication to making Orono the go-to destination for sports in Maine for athletes of all ages," Ralph said. "Our students, our fans and the local community have waited a long time for these improvements, and we are excited to get started."