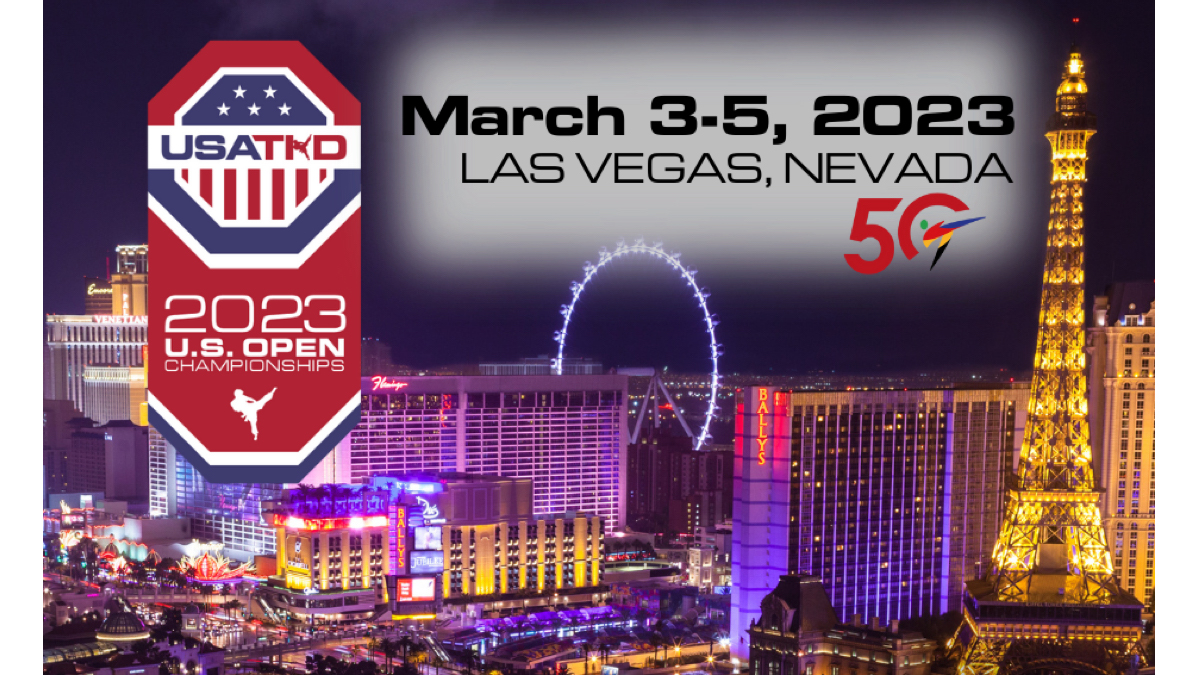 USA Taekwondo has announced the US Open Taekwondo Championships, the largest international open event on the World Taekwondo calendar, is to return in 2023 to the Westgate Casino and Resort in Las Vegas from March 3—5 after a two-year hiatus due to the pandemic.
"We can't wait to welcome the world back to the United States – the U.S. Open is everyone's favorite competition and we're planning for 2023 to bring it back with a bang," said USATKD Chief Executive Officer Steve McNally. "Our focus is very much on ensuring the United States shows the world a friendly face and the fiercest competition opportunity as we continue our preparations to be ready for the first ever Taekwondo Olympic competition on U.S. soil in Los Angeles in 2028."
The 2023 US Open Taekwondo Championships kicks off the 2023 competition season and is open to black belt competitors of all ages. World and U.S. domestic ranking events are up for grabs in this major event. U.S. Youth, Cadet and Junior black belt athletes will also be provided an opportunity to compete against athletes from various countries. They can also earn US Taekwondo ranking points and gain crucial competition experience at the highest level.
"One of our goals in 2023 and beyond is to bring the fun to Taekwondo. Competition at world level is incredibly serious, but we're all doing this because we love the sport, and win or lose, let's do it with a smile while creating memories that will last a lifetime," said Director of Athlete Affairs Sherman Nelson.