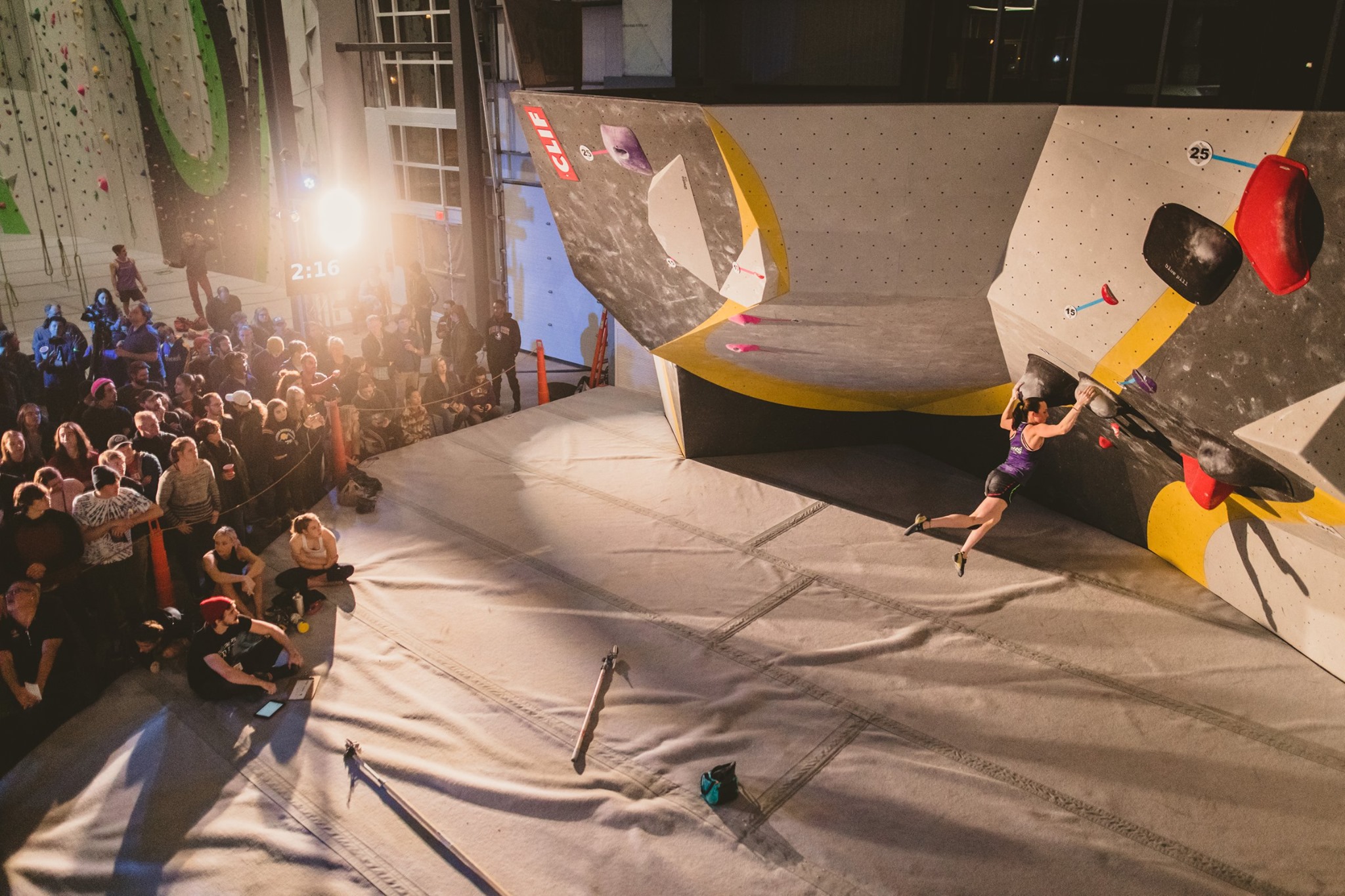 The High Point Climbing and Fitness Club in Memphis, Tennessee, will host the USA Climbing National Team Trials from March 26–30, 2021, during which time athletes will be selected to represent the United States at international events sanctioned by the International Federation of Sport Climbing.
Athletes will compete in all three disciplines of climbing – boulder, lead and speed – over the five-day competition. The 2021 national team will be composed of the top three ranked U.S. athletes per gender in each respective discipline after the conclusion of the event.
"This is the first event in our new realigned National Calendar and we are confident that the National Team Trials format will select the best athletes for Team USA," said John Muse, vice president of sport for USA Climbing. "The beautiful High Point facility is a fantastic venue to kick off our Olympic year."
The event will operate with minimal to no spectators and USA Climbing is working with the host venue to organize the competition in line with local health department and CDC guidelines as well as input from USA Climbing's Medical Committee.
"High Point is very excited to host National Team Trials in Memphis," said John Wiygul, president of High Point Climbing and Fitness. "We will be following all appropriate protocols to host a safe event and look forward to showing the growing climbing community here some serious sports action."
"Athlete health and wellbeing is our top priority," said Mason Sorey, event manager for USA Climbing. "We look forward to working with High Point's staff to provide a safe event for the competitors."