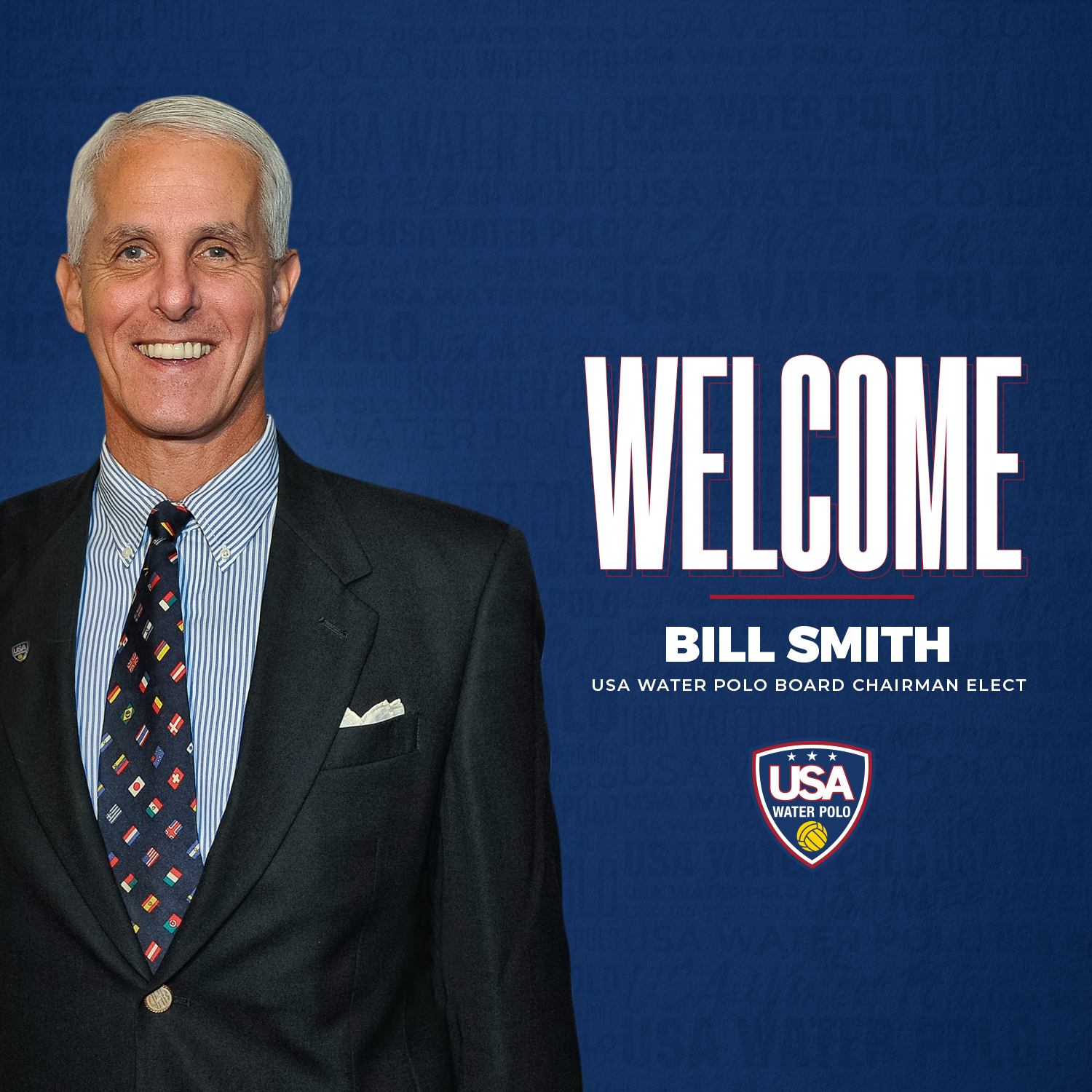 The USA Water Polo Board of Directors have elected William Smith as chairman of the board, elevating a sports executive who has been involved in water polo for more than two decades as an athlete, coach and club director in the Connecticut area.
Smith will begin his new role on June 1, 2021. Smith takes over from outgoing chairman Mike Graff, who made the announcement at the virtual USA Water Polo Assembly. Smith also is the United States Aquatic Sports president, the liaison for USA aquatic sports to FINA.
"I'm excited to be the next chairman of USA Water Polo," said Smith. "USA Water Polo is one of the most successful and respected National Governing Bodies in the world. I look forward to continuing our National Teams' successes and explosive membership growth as the world resets after COVID."
The NGB has been put into a spotlight after a report in the Orange County Register indicated that CEO Christopher Ramsey was "informed of multiple allegations of sexual abuse of USA Water Polo athletes, who were minors, involving a USAWP registered and certified coach" in 2017 and did not report the allegations to law enforcement but instead referred it to the U.S. Center for SafeSport, which ultimately banned the coach for life after a 20-month investigation. A formal petition has been launched by several Olympians and former U.S. National Team members calling for Ramsey's removal. The petition had also asked for Graff to step down after 16 years as chairman.
Smith has coached water polo at the high school, club and collegiate levels, including stints with three different universities and the USA Men's Cadet National Team. While on the USA Water Polo Board of Directors, Smith has taken on multiple roles, including board secretary, chairman of the Finance Committee, and member of the Nominating & Governance, Development and Compensation Committees. Smith is the founder and CEO of Renaissance Capital.
"We have a great deal of leadership on our board and the consensus of the Nominating Committee was that Bill's long service to the sport, international experience and especially his enthusiasm for growing water polo nationally would serve our board and our membership well," said Jessica Steffens, a member of the USAWP Board Nominating & Governance Committee. "He's been very engaged both operationally and in gathering feedback from members. He brings a wide perspective of trends across all aquatics that allow water polo to expand both at home and abroad. Last but not least, Bill is a super fan of our sport."