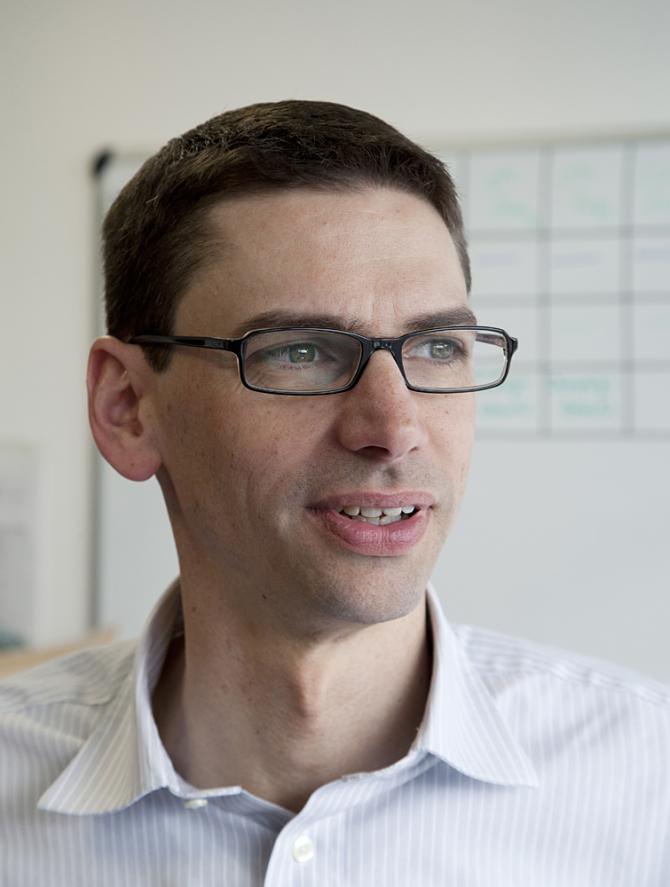 USA Cycling has announced that Derek Bouchard-Hall will step down from his role as president and CEO at the end of this year. Bob Stapleton, chair of the national governing body's board of directors since 2014, will serve as interim CEO until a replacement is found. Bouchard-Hall will be leaving to become CEO of Assos, a Swiss-based cycling apparel company.
Bouchard-Hall joined USA Cycling in 2015 and will have spent four years with the organization by the time of his departure. During his tenure, USA Cycling has expanded its membership products and services and broadened the scope of the organization to incorporate enthusiasts and mass participation events.
Before coming to USA Cycling, Bouchard-Hall served as a management consultant with Ernst & Young and McKinsey & Company and held various executive positions with the U.S. Small Business Administration and Wiggle, an online multisports retailer. He also was a professional road and track cyclist and won the U.S. National Professional Criterium Championship in 2009, represented the United States in the team pursuit at the 2000 Olympic Summer Games in Sydney and competed in European classics such as Paris-Roubaix and Gent-Wevelgem.
"Deciding to leave USA Cycling to take on a new role was the hardest professional decision of my life," Bouchard-Hall said. "I have loved serving the American bike racing community, and my heart will always remain firmly with USA Cycling. My professional career has focused on improving organizations and setting them on a new path. I am confident that I have done that at USA Cycling, and am proud of the team we have in place which will continue improving our ability to support our membership."
The board of directors, led by Stapleton, has launched the search for a new CEO. Stapleton has been involved in the cycling industry since 2002 and serves on the Union Cycliste International (UCI) Management Committee. An entrepreneur and general manager, Stapleton co-founded Western Wireless Corporation (now Alltel) and Voicestream Wireless (now T-Mobile). He also founded High Road Sports, Inc., a sports management company that owned and operated men's and women's professional cycling teams.
"The foundation for a brighter future for USA Cycling has been built," said Stapleton. "But we know that much work remains to be done. The next leader of USA Cycling must have that same sense of purpose and urgency to continue our progress. This will be a fantastic opportunity for the right person."