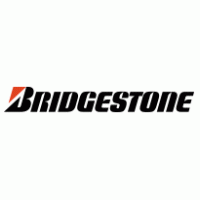 The International Paralympic Committee has announced that tire and rubber manufacturer Bridgestone Corporation will serve as the organization's seventh worldwide Paralympic partner. Already a worldwide Olympic partner through 2024, Bridgestone now has global rights to promote the Paralympic movement over the same period.
"We are absolutely delighted that Bridgestone will become the IPC's seventh worldwide Paralympic partner and believe the company's 'Chase Your Dream' message enjoys perfect synergy with the aspirations of the Paralympic movement and the IPC," said IPC President Andrew Parsons. "Part of the IPC's vision relates to Para athletes achieving sporting excellence, in effect people with a disability chasing their dreams through Para sport at all levels of competition. By working together, I hope we can empower even more people around the world to chase their own dreams."
Under the new agreement, Bridgestone will receive global IPC rights in categories that include tires, tire services and selected automotive vehicle services, self-propelled bicycles, seismic isolation bearings and variety of building and industrial products. Headquarted in Tokyo, Bridgestone is also a Tokyo 2020 Paralympic Games Gold Partner and a partner of the Japan, Thailand and USA Paralympic teams.
"Bridgestone is honored to become a worldwide Paralympic partner and further support the IPC's important mission to create a more inclusive society through Para sport," said Masaaki Tsuya, CEO and representative executive officer of Bridgestone Corporation. "Bridgestone is committed to improving the way people move, live, work and play, and our company's core values of service and diversity are reflected in the Paralympic movement. Together, we will celebrate the world's most remarkable athletes and inspire people of all abilities to chase their dreams."
As part of its support for the Paralympic movement, Bridgestone is developing advancements in equipment for athletes in Japan, including new rubber soles for prosthetics and rubber grips for gloves. The company has also provided bicycles, sports equipment and technical support to Para-cycling and wheelchair tennis athletes in Japan.