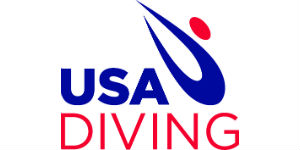 USA Diving will hold the 2022 Junior National and Open Championships this summer at COM Aquatics in Midland, Texas.
The Junior Nationals will be July 25–August 2 and will serve as the final contest in the 2022 USAD Junior Championship season. Top athletes from this event in the 14-15 and 16-18 age groups will be selected to represent the United States at the 2022 FINA Junior World Championships.

The Open Championship, August 3–7,  may serve as a qualifier for potential fall FINA Grand Prix events. It will also be an opportunity to obtain a qualification score for Winter Nationals.
"We are so excited to host this meet and can't wait until we have the future of USA diving in Midland, Texas for a great week of diving," said Brad Swendig, president of COM Aquatics.
A synchro qualification event for the FINA Junior Worlds has been tentatively scheduled for August 3. The site for the FINA Junior Worlds has not yet been announced.