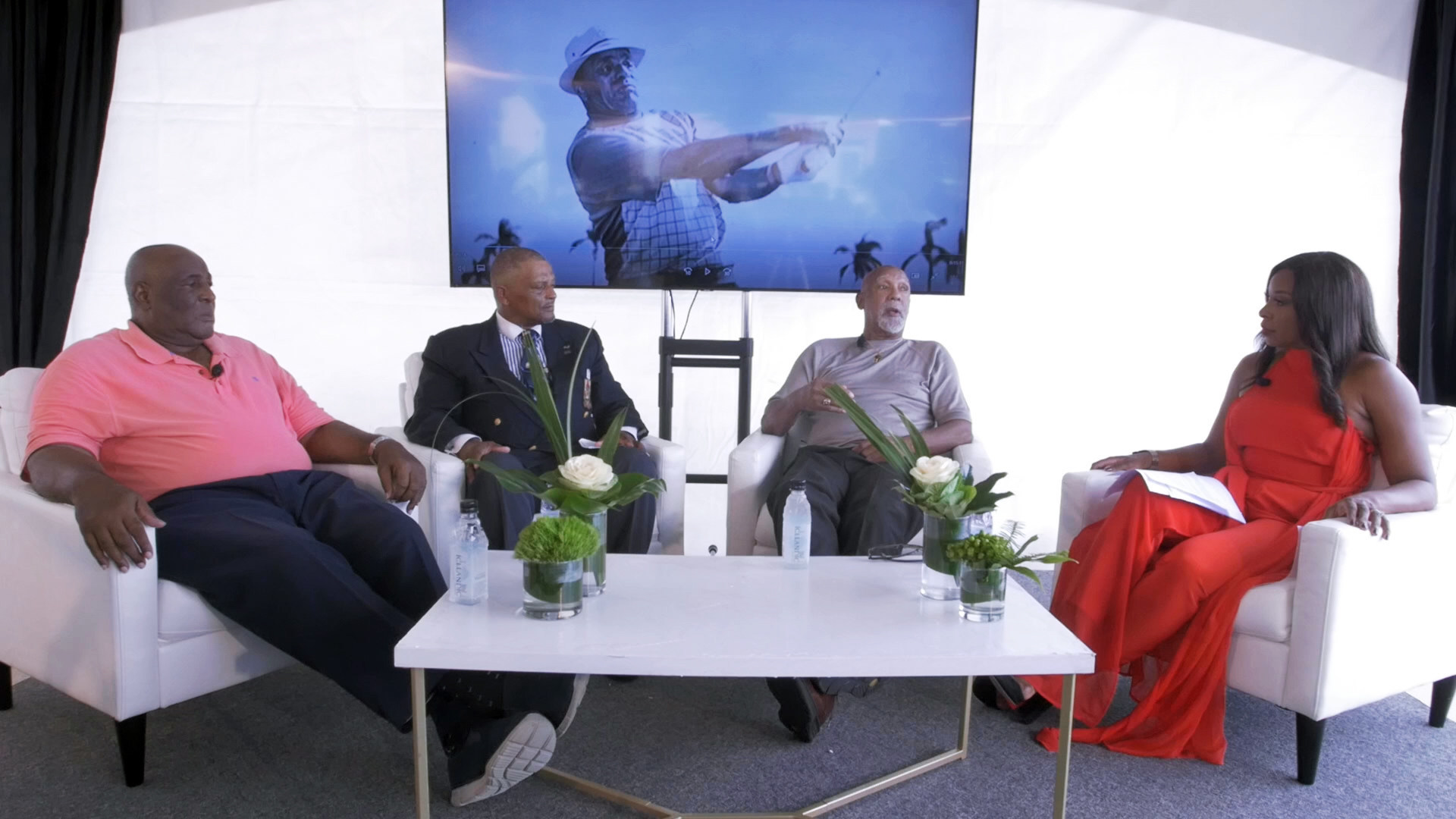 The Bermuda Tourism Authority, in partnership with the Advocates PGA Tour and PGA Magazine, has marked the culmination of Black History Month with the announcement of an APGA Tournament to kick off Bermuda Black Golfers Week in October 2022.
Black Golfers Week is an initiative to promote diversity through sports tourism. With the support of Butterfield Bermuda Championship, BTA held a preview weekend event in 2021 to showcase the concept and bring partners, sponsors and influencers together.
"We are committed to taking on a leadership role in broadening access to the sport of golf worldwide. Black Golfers Week will position Bermuda as a leading light elevating diversity, equity, and inclusion in sport," BTA Chief Executive Officer Charles H. Jeffers II said. "These conversations can enlighten and inspire golf communities of all backgrounds. Ultimately, our goal is to drive visitation and develop a framework for the sport that will deepen the talent pool, foster opportunity, and underscore Bermuda's pioneering role in Black golf history."
The 2021 event featured the Legends Lunch, a panel of local and international black sporting pioneers in golf, athletics and premier league soccer moderated by the BTA Director of Sports and Business Development Hazel Clark, a three-time U.S. Olympian. Olympian John Carlos, pioneering soccer player Clyde Best and international golf pro Kim Swan explored their respective challenges as minorities in sport and the activism required to help create opportunities for the Black athletes who came behind them.
"This October, we will unveil an even more exciting itinerary to showcase our robust sports tourism infrastructure, celebrate our partnerships, and create a memorable, impactful golf weekend for our visitors," Clark said. "We are excited by the potential of this event and look forward to welcoming both golf enthusiasts and golf-curious travelers."
Black Golfers Week will take place in Bermuda from October 24-31, 2022.