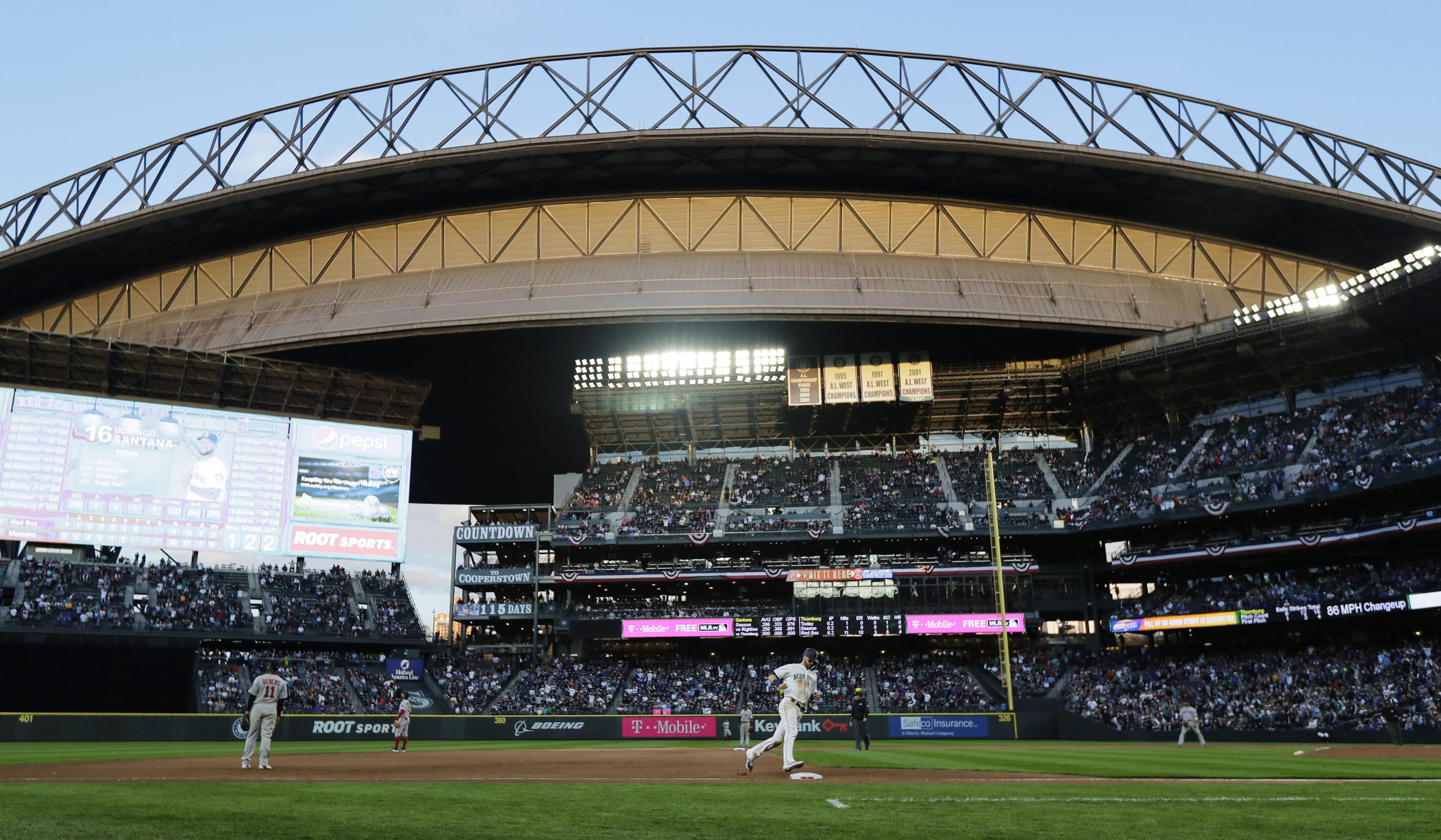 Malcolm Rogel, a 23-year veteran of the Seattle Mariners front office, has been named the franchise's first vice president of fan experience.
"Fans are the reason we do what we do," said Mariners President of Business Operations Catie Griggs. "This new role collects everything a fan encounters during a visit to T-Mobile Park under the purview of a single member of our leadership team who views the world through the lens of the fan. It's not that this wasn't already happening at the Mariners, but it was diffused across the organization. Malcolm brings a clarity of focus that will allow us to do the best possible job of serving our fans more effectively."
Rogel most recently served as Mariners vice president of ticket operations and event services. Under his leadership, the Mariners have launched ticketing initiatives as Value Games and the wildly popular Mariners Flex Memberships, which give fans total control over their game schedule and seat location. Rogel and concessionaire Sodexo Live drove T-Mobile Park's food and beverage experience to new highs with top MLB rankings for food and craft beer during the 2021 season.
"I see my job as driving the greatest ROE, return on experience, for every fan," said Rogel. "The Mariners fan deserves and expects an unforgettable experience, in fact it is in our Mission Statement. The entire journey from ticket to traffic will be scrutinized with one view in mind — that of the fan. When our fans make their way home from T-Mobile Park after a game, we want them to say 'that was the most fantastic venue experience I have ever had.'"
Rogel will utilize fan feedback from comment cards, guest services and Major League Baseball's voice of the consumer survey to analyze whether expectations were met. The MLB surveys are emailed to ticket buyers throughout the season to ensure no voice is unheard.
"Surveying underpins a lot of our decision-making," said Rogel. "Results are available immediately, which makes it possible for us to make adjustments on a game-by-game basis if necessary. The fan feedback combined with our ideas and experience can help us make the ballpark experience even better."