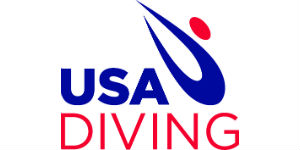 USA Diving has announced that it will be move its headquarters from its longtime home in Indianapolis to Colorado Springs, Colorado. The move, expected to take place in the fourth quarter of 2019, is designed to relocate the national governing body closer to the hometown of the U.S. Olympic & Paralympic Committee and decrease the organization's overhead. USA Diving has been based in Indianapolis since 1981.
"We are so grateful to Indianapolis for being a wonderful city in which to be headquartered for the last 38 years," said Jack Perkins, the acting CEO of USA Diving. "The Indiana Sports Corporation has actively supported us by putting on first-rate diving events and we look forward to returning to Indianapolis next summer for our Olympic Trials."
The move to Colorado Springs will also allow USA Diving to be located closer to the 23 Olympic national governing bodies that call the city home. "We welcome USA Diving headquarters to Colorado Springs' strong sports economy and growing cluster of national governing bodies," said Dirk Draper, president and CEO of the Colorado Springs Chamber & EDC. "The Chamber & EDC is proud to assist USA Diving's athletes and employees transition to their new home in Olympic City USA."
The announced move comes at a pivotal moment for USA Diving, which the USOPC threatened to decertify earlier this year. In an audit that criticized the organization's governance, USA Diving was cited over concerns about conflicts of interest on its staff and board, and lack of financial oversight.