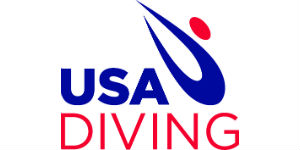 USA Diving has announced new dates for the rescheduled Olympic Team Trials, which will still be held in Indianapolis.
The 2020 dates were rescheduled when the Olympic Summer Games were postponed until 2021. The new dates will be June 6–13, 2021, with the event to be held at the Indiana University Natatorium on the campus of IUPUI in Indianapolis as originally planned.
The trials will determine the divers that will represent the United States at the Olympic Summer Games in Tokyo. The Olympic Games are scheduled to start July 23, 2021.
Indianapolis has a long history in hosting the diving trials, having previously hosted 1984, 1988, 1992, 1996, 2008 and 2016. Prior to the 2016 trials, the venue underwent renovations that included the widening of the diving tower.
USA Diving is automatically moving all tickets purchased for the 2020 event to the new dates.