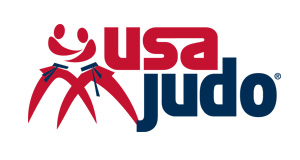 The 2024 USA Judo Junior Olympic Championships will be held in Pittsburgh, Pennsylvania, from June 21–23.
The Junior Olympic National Championships will be held from June 21–22 with the International Championships on June 23 with nearly 1,000 athletes ages 5–20. The Junior Olympics will be held in conjunction with USA Weightlifting's National Championships Week, which will draw 1,600 junior, senior and masters competitors with competition for both sports being held in the David L. Lawrence Convention Center.
"We're excited to host the USA Judo Junior Olympic Championships in Pittsburgh in 2024," said SportsPITTSBURGH Executive Director Jennifer Hawkins. "Unique events like this one continue to develop the city's rich history as the City of Champions and we look forward to introducing the national judo community to all Pittsburgh has to offer."
Pittsburgh hosts multiple other notable sporting events throughout the year, including The Dick's Sporting Goods Pittsburgh Marathon and most recently the 2023 National Senior Games.
"It is exciting to bring the Junior Olympics back to the Northeast and fitting to be in the City of Champions just before the 2024 Olympic & Paralympic Games," said USA Judo Chief Executive Officer Keith Bryant. "We are looking forward to partnering with USA Weightlifting to see future Olympic hopefuls in action as we look ahead not just to the Paris Games, but to LA 2028 as well."